The Position

For our headquarters in Brno, Czech Republic, we're seeking a senior PHP developer (key role in back-end) that wants to build something unique and impactful.

The position is full-time and on-site.
Programmers from other countries (Romania, Bulgaria, Ukraine, Serbia, etc.) are welcome! We will help you with the relocation.
Requirements
Very deep knowledge of PHP
Great knowledge of OOP
Great knowledge of SQL (MySQL / MariaDB)
Experience with GIT or different versioning tool
Experience with REST API
Action oriented person who can deliver on time
Goal and value oriented
Team player
… and what technologies we use in Legito?
Back-end:
Microservice architecture
PHP 7.4
MariaDB
Elasticsearch
RabbitMQ
Front-end:
Angular 11
GOjs (diagrams)
TypeScript
Bootstrap 4
Sass
DevOps:
Cypress (automated testing)
Docker
Gitlab
UpSource
Benefits
When you join Legito, you'll become an important member of one of the hottest legal-tech companies in the World. From day one you'll be challenged to think big and make an impact while getting lots of help and support from the team. A few of the perks you'll receive include:
competitive salary,
help with relocation,
chance to cooperate with (and learn from) top engineers,
opportunity to communicate with people from all around the world,
travel and learn from Legito's success,
an awesome work environment with a company that loves and values its employees,
and the eligibility to participate in Legito's success.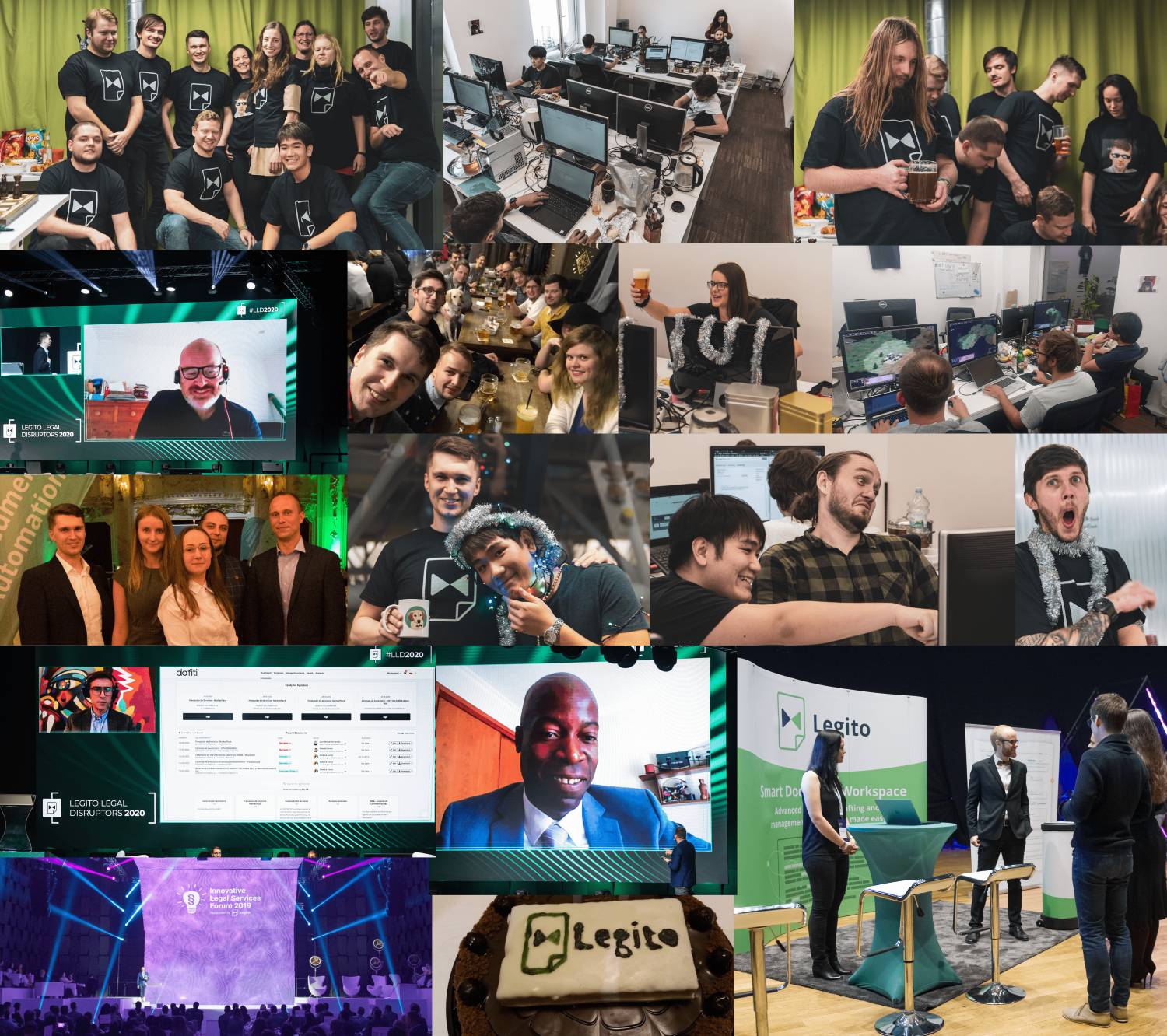 About Legito
Legito is one of the world's hottest legal-tech companies. Currently, with over 140K users in 50 countries, our clients include many global law firms, and well known Fortune 500 brands including PwC, Skoda Auto, Societe Generale Group, Deloitte, Unicredit bank, and LexisNexis. Our headquarters and innovation center is in Brno, Czech Republic, with offices in the United States (Atlanta), United Kingdom (Edinburgh), Germany, Australia, and Colombia.
Legito is a smart document workspace making advanced document drafting & management automation easy.
Our Mission
Free people from dreary paperwork allowing them to unleash their full potential..
Our Vision
To be the world's no. 1 smart document workspace. The most innovative and user-friendly solution for advanced document drafting and lifecycle management automation that contributes to a happy work environment and guarantees equal access to justice through democratizing legal expertise.
Our Values
Passion for creating a product with excellent user experience
Actions speak louder than words
Speed and efficiency
Focus on an added value
Sharing
Diversity and uniqueness
Giving back
Learn more about our story, culture, and values.
Legito Company Culture 
Infinite game
We are here to stay (no exit strategy). Legito (software and company) is built to last. As we build and maintain long term relationships, or goal is to continue innovating, bring our best to the marketplace and stay in the game.
Legito as professional sport organization
Like professional sport organization, we support one another, and win or lose together as a team. Every player has a role to play to contribute to our success. Legito encourages and supports continuous individual improvement to help the overall success of the team.
Freedom and responsibility
We believe in trusting our teammates with the personal responsibility to do what needs to be done to get results.
Mini-founders
We consider each member of the team a mini-founder of her/his startup inside our startup.
Transparency and feedback
Legito embraces an environment of transparency and regular feedback.
Objective Key Results
OKRs help us to move the same direction and be unified under one goal.
---
Please send your CV directly to careers@legito.com