Web Summit 2014: How to move half a year ahead in just three days
Web Summit 2014: How to move half a year ahead in just three days
Over 65 thousand tweets, 1300 start-ups, one thousand journalists and 22 thousand participants from 100 different countries. Legito participated in one of Europe's biggest tech conferences of the year: Web Summit  Dublin. Here are some of the conference highlights.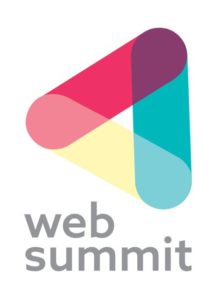 The speakers were top notch. Well-known professionals in the shared the stage with celebrities like as Bono, Tony Hawk, Eva Longoria, Rio Ferdinand and others  to share their experiences in business. Speakers from the Czech Republic were also in attendance. In my opinion Jan Řežáb from Socialbakers provided the most interesting and beneficial talk. He avoided empty phrases, and his talk was fresh and to the point.
Although there were a few interesting projects, unfortunately, many of them didn't quite have the quality I would expect from a conference of this caliber. Many start-ups were still trying to find the footing in the market by leveraging their existing social networks, Content Management Systems, and other various systems based on QR codes. Legito had a small advantage among the presenters, we were were one of only two (out of 1,300) start-ups focused on using IT in law. Our Swedish "competition" presented a simple landing page and process model. Fortunately, our project stood out from the others, and we were lucky to help one of the investors to generate a NDA (non-disclosure agreement) on the spot – he made a deal that night.
We noticed two recent trends as the start-ups presented their projects: they were either creating apps for the "ecosystem" around 3D printers, or creating a cloud marketplace of "all-inclusive" services (SaaS) for entrepreneurs. Within Web Summit there was also the Machine Summit, where several interesting projects were presented including "mini-drones", controlled via mobile applications. I think that the combination of cell phones (mobile applications) and remotely operated devices will be a trend in upcoming years.
To summarize the: Undoubtedly the greatest benefit of Web Summit was the opportunity it presented to establish new relationships. You have an opportunity to meet many interesting people in person and share your story. The interviews were nice and friendly – people wanted to help each other. If I had to choose the most intriguing interview I had, I would say it was my time spent with Justin Kane (Justin.tv, TwitchTV, Socialcam, Y Combinator, TechCrunch). The actual organization of the event was flawless. The food was excellent, with a great sample tastings (a great promotion for quality Irish cuisine. Overall, the organizers were all well-trained and willing to help.
If you are considering attending Web Summit next year, I'll give you a couple of my personal tips:
Drink plenty of Guinness, we arranged most of the deals in the local pubs.
Do not expect the media to be interested in start-ups (if you have not pre-arranged a meeting).
Interviews with investors are short and to the point; you should be prepared to have concise answers.
Dare to be different from other people, but do not make a fool of yourself.
Investments are secondary; the most crucial aspect is to find business partners for distribution/promotion/representation.
Do not expect Web Summit to immediately boosts sales, the main purpose of the event is to establish connections and find a potential investors, not to sell products.
If you want to impress and attract people walking around your stand, prepare small coupons or vouchers; leaflets are useless, most people throw them away immediately.
No one at Web Summit has the time or desire to read anything more than one sentence.
I can recommend Web Summit to everyone who wants to present their project or just see what is in the world of new technologies or apps. The atmosphere was great, and I must admit that just three days at Web Summit moved us half a year ahead.