PwC

NYC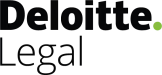 Deloitte Legal

LexisNexis

Santander

Bronx DA

Vialto

Skoda

Societe Generale

Holland & Knight

UniCredit

Telia
...and over
400,000

others
AberLawFirm
"As a software attorney, I have been looking for a very simple and super efficient way to build and manage contract templates for more than 20 years,
and I just found it in Legito! All of the other ones look like they were built before the Internet."
Chbeck
"We bet on automation of legal document drafting with help of Legito."
Jan Topinka, Partner at Havel & Partners (a law firm with over 200 lawyers)
Kinstellar
"We preferred Legito to other document assembly systems we had tested because Legito
"allows us to automate documents without coding and programming."