Be a thinker and an analyst. Legito automates repetitive tasks.
Drive Success For Yourself And Your Organization
We know that Accounting, Audit and Tax firms are constantly battling an ever-growing mountain of paperwork and detailed processes. The same formulas are repeated again and again, often across the same standard forms for different clients. A robust, secure document automation solution will not only help you blow through these monotonous tasks with ease, generating documents customized for your clients' unique needs but, paired with an agile automated workflow and document management system, it will be easy to keep track of important filing deadlines. Spend less time inputting data, and more time winning clients, innovating better ways to serve them.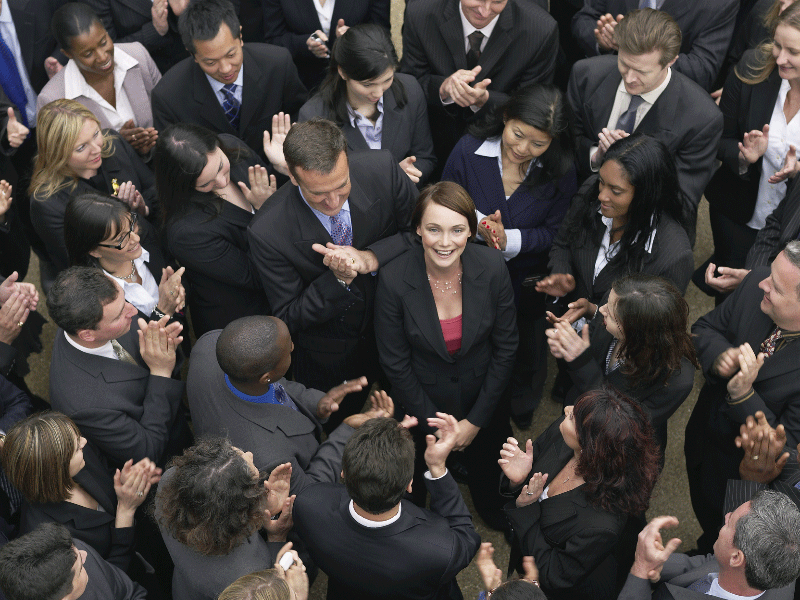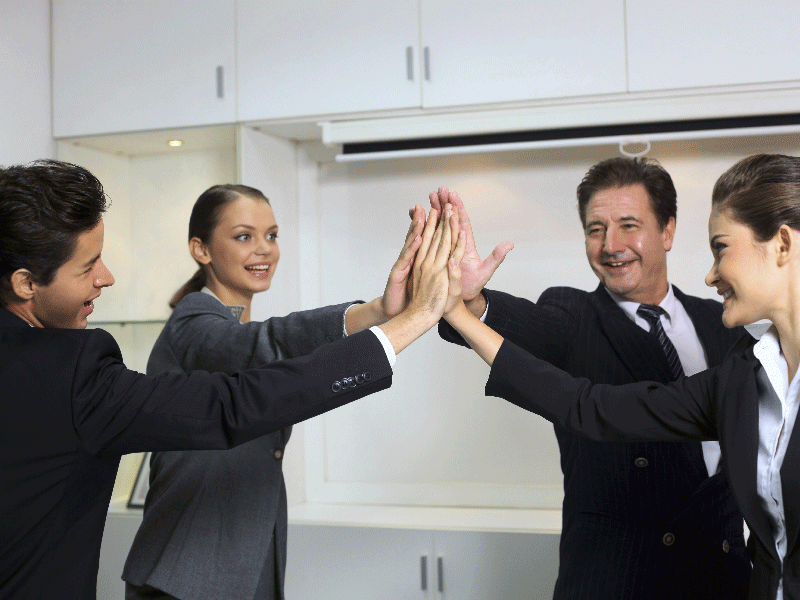 Together, Let's Get A Win Using Our Verified Digital Transformation Playbook
We have helped many accounting, audit and tax firms and we can help you. We share our know-how and tips from automation experts and satisfied clients who have already implemented a document automation solution to help you on your way to do it correctly, starting from determining your use cases, selecting the correct tool, implementation, and building 100% adoption.

Leverage the Experience of Other Digital-forward Companies



Key Improvements Our Customers Achieved With Legito 
Higher Document Approval Efficiency
More Accurate Final Documents
Step 1: Identify Your Use Cases
First, identify individuals in departments or teams who will benefit from the change and increased efficiency (typically managers). Assure interviewees that may be resistant to change that there is nothing to fear from automation, and that their input is valued and will help the company by helping them to be even more successful at their jobs.
Determine the key stakeholders. Here is a list of practice groups which, in our experience, we have found benefit greatly from automation:
Audit

Tax

Assurance

Legal

Human Resources

In-house Counsels

Advisory
After you have determined the correct people to speak to, start your research. Try to avoid questions that elicit feelings or opinions. Here are some standard questions that could prove useful:
What is our current document drafting process?

What is our current document workflow and approval process, and the state of our lifecycle management?

What does our current contract signing process look like? Do we use electronic signatures?

What are the current challenges we are facing?

What contracts or other documents are used most frequently? Is it possible to estimate how much time, on average, it takes to draft each without automation?

What metrics are available?

What are our software usage and data security policies?
Calculate Your Automation's Return On Investment (ROI)
Investment = Time and Resources spent in the following areas:
Document Assembly: Time spent defining the Conditions and logical dependencies that power automation. How many different logically dependent / conditioned content and alternative wording options will be automated within the document.

Document Lifecycle Management: Time spent developing automated Workflows and defining the proper User permissions and User Groups.

Environment: Time spent preparing the Workspace (i.e., Branding, Footers, Categories, Document Groupings, etc.)
On-Premise (if applicable, i.e, not using a cloud based solution): Time spent installing the solution and preparing it for use (e.g., servers, integrations, etc.)
Return = Benefits reaped from invested time and resources
How much faster are documents drafted?
Best way to calculate these results is to research how much time it currently takes to draft different documents from various categories and multiply that number by the number of times it is drafted per year. Next, assume that 90% of that time could be saved through proper automation.
How much more efficient is your document lifecycle management?
Similar to calculating increased document drafting speed, determine the state of your current document lifecycle management processes, and also how much time is spent. Trial an automated document lifecycle management solution and capture how the time it takes to complete the same processes after automation. The difference is your time saved per process, which can then be expanded to include additional processes by multiplying that time by the frequency these lifecycle processes are activated.
How much time is saved using eSignature?
Like the above scenarios, it is possible to test the before and after state of your signing processes to determine time saved. Broadly, research has shown that a well deployed eSignature solution can decrease signing times by 95 percent.
Averaging these three criteria can help you confidently create an estimate of your automation ROI. Legito's custom ROI Calculator and Automation Matrix may give you a good starting place to reasonably estimate your expected ROI.
Frequently Automated Documents For Tax and Accounting Firms

Engagement letters and other contracts with clients

Financial Notes

PoAs

Financial Reports

Standpoints

NDAs

Documents connected with data processing (DPA etc.)
Step 2: Choose the Right Solution
Legito customers similarly placed in your industry have found that, in addition to Legito's core features, the following features cater particularly well to Tax and Accounting firms:
Single-sign-on and API access Management

Warnings
Legito strongly recommends initially testing a complex automation solution (e.g., multiple logical dependencies in an automated template) on a small use case.
This may provide an opportunity to investigate many different features. Not only can you determine if the product has everything that you need, but it's a perfect opportunity to try a pilot project that can serve as a warm-up for an actual implementation. and roll out. Using a complex use case has the advantage of it being more likely that any product limitations will be discovered early. So rather than encountering difficulties later on in the implementation stage and having to start over, these important decisions may be made early.
Fortunately, Legito offers a 30-day free trial that gives you the opportunity to do just this.
End-users ease of use

Scope of use-cases to be covered by software

Fast software development with continual updates

Product road map for the upcoming year


Out-of-the-box integrations with other applications
Additional criteria will depend on the size of your business (Enterprise, Midsize, or Early Stage), and of course, company specific criteria will be determined based on your business' unique use cases.
Once you have selected a tool, get to know it and have at least one person learn all the ins and outs. This person may become your first Power User.
Determine which would be more appropriate, an in-house or an outsourced implementation solution.
Have the individual most intimate with the workings of the new solution work with your Knowledge Experts and manage expectations of the solution's capabilities (probably this initial Power User).
Select a narrow use case that, based on your research, will show users just how much it can help, and will present quick measurable results that can be communicated companywide. Let this first attempt provide tips and guidance on future implementations.
On average, it takes three iterations of reworking a newly implemented solution until it functions properly. Communicate with your implementation team in order to get it right. Once you've worked out the kinks, it will be easier to work on the next automation solution.
After you're satisfied with the initial use case, build upon lessons learned, and select another. Don't make a half-way effort, make sure you have perfected the automation use case. Then you can move with confidence to a new project with increased scope and complexity.
Timing – select an off-peak period in your business cycle to ensure a smooth roll-out and ensure the least disruption.
Designate 1-3 individuals to be Power Users. Experience has shown that entry level employees make good choices, as generally they tend to be more inclined to apply technology to increase efficiency, and are eager to get involved in these types of wide-encompassing projects which can help them become more acquainted with their new company. Give these Power Users the time to learn and eventually master the product.
Many products on the market today can take days or even weeks to learn, and months to master, Power Users can learn Legito's automation in a day, and master it in a matter of weeks.
Have a look at Legito's Power User Educational Training Courses. This should give you an idea of the level of expertise you may want a Power User to have.
Outsourced Implementation
Your implementation partners should be experts in document automation and, able to execute with precision. To aid them in this, be able to provide precise instructions on how the document automation solution should be realized. Give your implementation partners as much detail about the document's logic so there are no false assumptions. Ensure that you and your partners have the same understanding.
It would be great if at least one member of your internal implementation team has completed all of the Educational courses, having time to really know your solution's automation techniques. This individual should be tapped to liaise with the implementation team (specifically this person who has taken the courses). This will help ensure that you have the transparency you need to make sure your needs are being met to be kept apprised of any necessary deviations from the expected design.
Legito has a list of trusted partners.
Communication! Ensure that your messaging manages End User expectations for the product's capabilities and the benefits.
Prepare training materials and use various media (documents, video, animation) to use for personal or online workshops.
Leverage existing knowledge repositories to store helpful information. Easily accessible resources speed up the onboarding process for new hires.
Set up training sessions headed up by your Power Users. It can be helpful to offer regular refresher courses long after implementation.
Accessibility: Consider using your Legito Workspace Footer to link to resources, which may include an internal point of contact who can help end-users.
Learn as You Go training. A product with an intuitive user interface, combined with a well-executed implementation will not require training. Ideally a user will be able to slide smoothly into using your solution with little need for external resources. The best way to do this is for users to learn as they use the product. Some ways to do this are:
Automated Guided Tours – When a user first opens the automation tool, have them walked through the key features.
In-app Instructions – Provide detailed instructions to users, either from the outset of a task or later in-process.
Document Help Text – Whenever possible, use help "balloons" unobtrusively integrated to help users learn more about features.
Feedback & Continuous Improvement

Curveballs – You may get lucky, but it's highly unlikely that everything will go perfectly in the first instance. Usually there will be something that wasn't anticipated. Some fringe case that wasn't anticipated but actually may prove worth including. Be patient, listen to your team, and make the changes as you need.

Being 100% programming free, Legito makes it easy to adjust and update its automations. 
Communicate with your early adopters (probably the users from the initial use case) and make sure the solution meets most of their needs. Maintain this constant two-way feedback, and when these users are satisfied, they may very well become product ambassadors and will be less critical of the solution, helping to engage other users to fully adopt the new automation solution.
Take the estimations determined from your original ROI calculations and compare inputs and results from your pre-automation state with metrics captured after the implementation of your chosen solution. Use this real data to calculate your real ROI and see how much you've saved through automation.
Legito's Analytics features may be useful for additional quantitative measures to your assessment.