Partnerships in Implementing Change:
An Interview with Filip Ivanov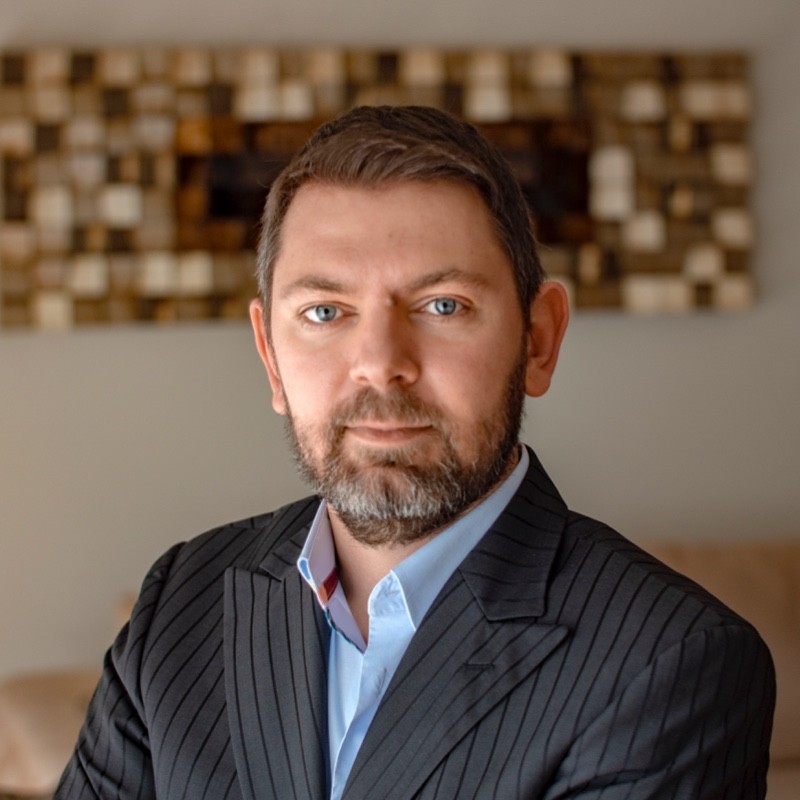 Specializing in business process streamlining, optimization and automation, Filip is an ambitious entrepreneur, working towards building a better future for humanity by empowering people to develop love for what they do.
Generally, what drives your passion in technology?
I'm a huge fan of automation! I've been working as a consultant in the IT industry for over a decade now, starting at Microsoft Dynamics and eventually moving to implementing solutions such as ClickUp, Outreach, and Legito. Over my career, I noticed the trend of technological solutions becoming more sophisticated and more comprehensive, delivering far greater value than their predecessors from the 80s and the 90s. Previous solutions were very specialized, i.e., accounting specific automation, or automation solutions focused primarily on publishing. Today, companies like those mentioned above and Legito present process based vertical solutions that are applicable across many industries.
I see automation as the transformative event that will create better, more meaningful jobs and will change work habits. For example, as information is received in real-time, and after the decisions are made, the results of those actions are recorded by systems which in turn provide rich data for analysis. This creates an efficiency loop which increasingly speeds up and improves the decision chain process.
"I see automation as the transformative event that will create better, more meaningful jobs and will change work habits."
What opportunities do you see in your local market for the implementation of smart legal technology?
The landscape in Bulgaria is virgin territory where it comes to smart legal technology. There are ample opportunities ranging from the government sector to the private and administrative sectors, and any industry requiring secure and transparent operations and quality control oversight.
Although recently, as a nation, there has been a strong push towards modernizing the administrative infrastructure with more digital products, large parts of the country still struggle to overcome reliance on archaic tools (e.g. MS Word).
How much time and resources do you think a company should spend on learning about, and keeping at the forefront of, the latest technologies?
Nowadays, Automation has become a business necessity. We are moving toward an ever-growing open market that offers billions of new opportunities. Categorizing and attending to the needs of each opportunity requires the use of dynamic tools. I think there should be a dedicated individual or team within a company that is focused almost exclusively on learning about the latest technologies that could drive the business forward. Additionally, I believe there needs to be a shift in the mindset of management, moving away from doubt and disbelief, and embracing the idea that incredible automation possibilities are possible today!
"Nowadays, Automation has become a business necessity."
What are your two favorite Legito features? Why?
There are so many, from the ability to restrict a document view solely to sections open for editing to Data Import and Batch Generation. However, I would say the most useful and impressive feature so far is the Audit Trail created from Legito's Automated Workflows. This nifty feature provides the client with the ability to optimize their document management process with extreme accuracy.

The second feature, and in my opinion of equal importance, are Template Tag Scripts, and generally the tagging and data extraction functionality. The ability of tags to execute scripts based on data entered into dynamic fields places Legito above its peers, and on a totally new level of automation and flexibility!
If asked to provide 3 essential qualities to drive the adoption of a new automation technology, what would you say they were?
I would say the most important quality to have is an experimental mindset. Fear of failure is often the main obstacle against adopting automation technology solutions.
Second, I think there needs to be an understanding among employees and management that automation is the best, if not the only way to increase output while keeping costs and expenses low. Having personnel dependent processes maintains the constant pressure of employee costs (i.e., compensation) while employees themselves are limited by time and physical energy. No matter how much a company offers in pay, there are only a fixed number of working hours per day, and there are limits to how much an individual may multi-task.
Third, but not least, I think it's incredibly important for the solution to be a suitable fit for the company's processes. Large companies often make the mistake of choosing large vendors, ignoring the lengthy implementation and high expenses, while vertical solutions which already exist in the market often can do the job just as well and at a fraction of the cost.
How can implementation partners get the most out of a partnership? What should be their relationship goals?
I think it is really important for a partner to get to know the solution inside and out. Understanding the mechanics of the solution gives partners incredible flexibility when they need to provide complex solutions. Working with a success manager and constantly updating your knowledge around the solution gives you the extra edge you need in a competitive market. I also think that if the vendor has a huge network, that is another resource a partner may leverage. Being in contact with other partners helps you build a network of service providers, which allows you to compete for larger projects.
What are you most excited about for the future of legal technology?

I'm looking forward to discovering solutions that address the entire spectrum of legal demands – from document assembly to automatic contract review and decision making. Countries have different approaches toward legal frameworks and as the amount of available information increases exponentially, the need for tools to extract meaning from massive concentrations of information becomes ever so more apparent. As the world gets smaller, I think we are noticing a streamlining in our interactions, including person to person and business to business. This is helping to create a general set of norms by which we can navigate our public interactions.  As commonalities and shared understanding grows, the ability for solution providers to extract this know-how and place it in industry leading products increases.
Thank you very much, Filip!