How To Make Document Automation Outsourcing Work For You
How To Make Document Automation Outsourcing Work For You
You've just signed up to start automating with Legito, and you're ready to implement your new document automation tool. Huge firms and small firms often share a common challenge – allocating the appropriate resources in order to integrate your new service – with your employees, software, and customers. Few companies can afford to spend months of trial and error trying fine tuning the software, so it is just right. It needs to be done quickly and accurately from the very start.
Legito offers many online educational resources to help companies learn the ins and outs of the software and can help novices automate documents in mere minutes. Please visit the Legito Learning Center for more on how to become a Legito Power User.
Despite Legito's no-coding, programming free software, working with a Legito approved third party implementation partner may be the appropriate course for your enterprise. Legito works closely with its partners to ensure that they understand the system just as well as a Legito's in-house Legal Engineers, familiar with common use cases across various industries, and know how to work collaboratively and listen so that solutions are custom tailored to customer needs.
When to automate
Scenarios that may call for getting help:
Small company limited resources
Large company with no expendable bandwidth
Extremely large number of documents or processes to automate
Integration with obscure/complex internal database systems (e.g., Customer Relationship Management (CRM)
Time sensitive projects.
What to consider in an automation consultant
Area of expertise (legal, procurement, boutique, etc.)

Location in country? 

Costs / fee structure / free resources

Customer reviews

Vendor recommendation (Approved Legito Partner?)
Legito works closely with all of its recommended implementation vendors to ensure that they are able to provide the "white glove" service that both you (and our product) deserve.  These are trusted partners whom Legito has decided to have the know-how and the passion for helping our customers make the most out of their purchase and allow Legito to take their business to the next level.

What the experts say…
Here are some tips from people who have helped dozens of clients get Legito up and running with ease: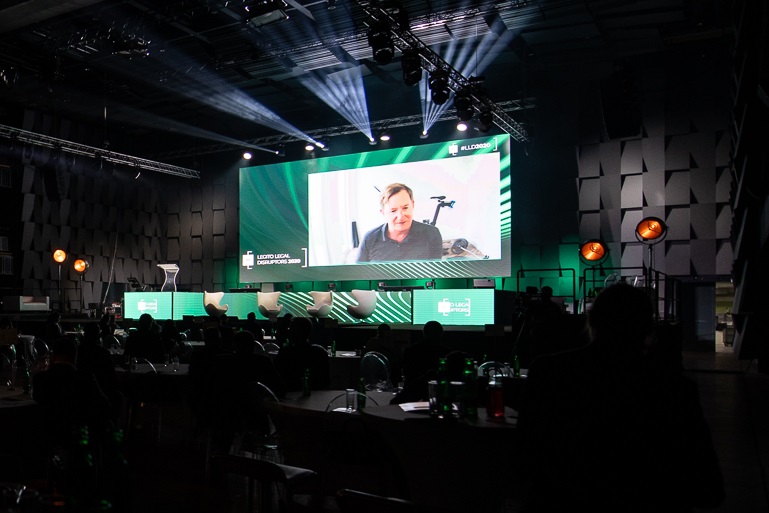 Allistair Maiden
the Founder and CEO of SYKE
Look within
We'd always recommend identifying your most frequently used documents and really scrutinizing the language used and the business processes that run alongside them. Use the opportunity to reflect on whether particular steps or approvals are really needed. Proceeding straight to automation represents a wasted opportunity at best; at worst, you risk embedding inefficiencies.
Who has what you need?
Think carefully about what you want to achieve and how you plan to implement the product and maintain the solution. Functionality is only one (albeit critical) factor; scalability, ease of adoption, and ability to handle change are equally important. Carefully consider who will be using the product, how they will be trained and supported, and how the solution will integrate with other products you are already using?
Plan, and start small
We'd always recommend following the approach above; think carefully about the underlying documents and processes you're trying to automate. Time spent in the preparation phase is rarely wasted. We'd also recommend starting small and building up to complexity; this will help ease adoption.
Build in ownership from the beginning
Onboarding should begin early on by engaging users by asking them to contribute with testing and feedback to increase traction and improve the solution. To make the most of user feedback, have a testing plan and clear objectives of what you want the testing to achieve. A clear strategy for incorporating feedback is also vital. Once the solution is live, we try to offer a range of training materials like videos and documentation – but often, there is no substitute for using the tool and trying it out!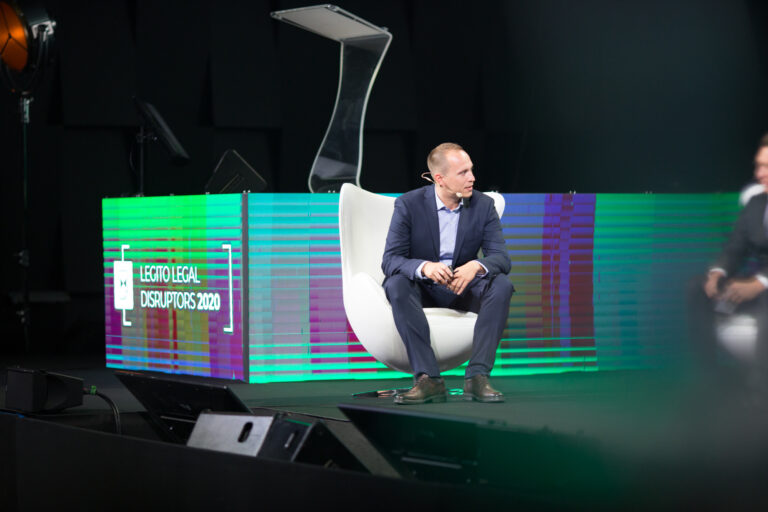 Eduard Roch
Chief Product Officer at Legito
Power users
Even when working with an outside vendor to automate your processes and documents, it's important to have an in-house Power User.  Someone who understands Legito and can work as a liaison between your company and the vendor.  This person, with an intimate knowledge of your company's needs, will be well positioned to provide valuable tips in the preparation phase, as well as be able to make minor changes/updates to the created templates after the launch.
Ownership
Get Involved.  Don't expect the vendor to do everything.  At the outset, some time will need to be dedicated to preparing a Templates' automation logic, prior to the actual automation.  Dumping a bunch of word documents will only delay the process, lead to many iterations of revisions, most likely increase costs. Being an active participant will help manage expectations for all parties involved.
Pace yourself
Don't go "all-in" right away. Instead of automating 70 templates at once, start with only one. In this initial phase, you can make sure that the automation is 100% perfect. This will serve as a model in how to work to automate the rest of your templates.  Additionally, the initial phase of user onboarding will be much easier as they will see a successful product that will create excitement about the tool.  Automating additional documents should be based on those most needed / requested by the end users.
Collaborate and communicate
Schedule regular meetings, once a week, or every two weeks.  Keep the flow of information constant, as you brainstorm and discuss all the potential challenges, and agree on an overall approach.  Discuss each step on a granular level, and just as your vendor should listen to you, if your vendor sees potential for improvement, listen.  It will be worth your while to hear the advice given by experienced automation specialists.
Failing to listen to the experts can lead to scenarios where, after a successful implementation, clients are forced to repeat the work, doubling the time spent, and delaying ROI.

A tale of two customers…

Company A, with nearly 100 templates, many of them outdated and automated by a previous solution blindly requested that all the documents be automated, and any revisions would be made after the fact.  Months later, the project is still ongoing, due to a lack of planning and limited resources. 
Company B trained Power users to work on preparing an initial template for a trial launch.  The single template was automated flawlessly, integrated with the internal database, and in addition to saving time and money, has excited the entire company about the possibilities.
Company A might have been able to share the success of Company B, had it planned ahead and taken a bit of initiative to be involved in its automation process.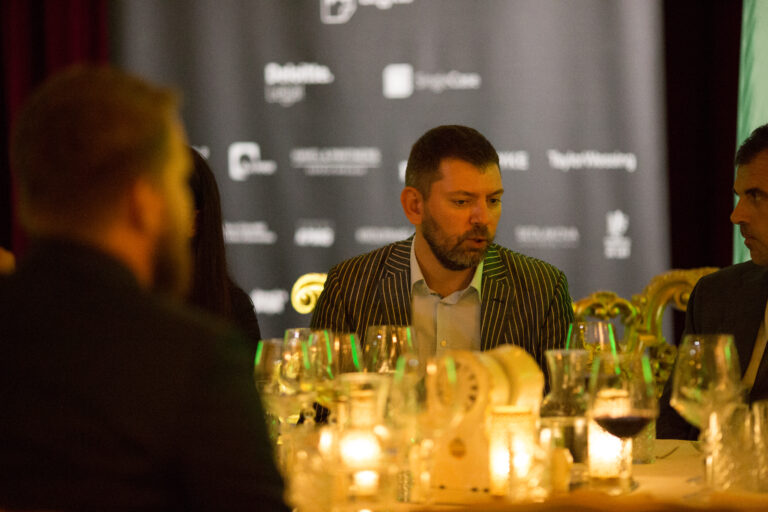 Filip Ivanov
Automation Strategist at CoMantis
Filip Ivanov has spent years helping companies increase their productivity by helping them to streamline their processes and increase their efficiency, so naturally, he and CoMantis are the perfect partners to help Legito's customers get onboarded with Legito document automation quickly and correctly.

Here are some tips that Filip has from a vendor's point of view.
Prepare and plan
I think it is extremely important for anyone implementing Legito to start the process with a general but frank discussion about which documents will be automated and is the intended result. Ask questions: What parts of the contract will be modifiable by clients? How often will documents be revised and updated? Should we provide document instructions to our clients (and how)? These are just a handful of questions that a company should start asking prior to implementation, and the type of questions a good implementation vendor will explore with you to help shape your vision.

Know your tools 
Legito has this great subtle functionality called Follow-up Instructions that, among so many other options, can be used as a risk management tool! After creating your document in Legito, the Follow-Up Instructions may be configured to show discrepancies if certain conditions are not met. Once a document is generated from your contract template, the person generating the document can send it internally for approval. The risk manager will receive an email summarizing the discrepancies for that particular contract. How cool is that!  A knowledgeable vendor will be able to highlight these types of great niche functionalities in Legito but, based on their experience, will be able to provide some ideas on how to get the most out of them.

Use the right tools; invest time wisely
When automating a long document, always start with the Word version. Legito's amazing Import from Word feature will save you so much time! Carefully going through a document annotating each variable with the appropriate text might seem time consuming and dreary work, dragging and dropping each element by hand in order to build a long automated document from scratch would take much longer.
Common missteps
Choosing an implementation partner is not an easy task! Fortunately, any of Legito's experienced partners would be able to create a viable solution for you in minutes. The most common challenge clients encounter when outsourcing Legito implementation is that the implementor does not try to walk a bit in their client's shoes! An optimal partner has not only vast experience in document automation, but is also well versed in business processes optimization, internal company operations, and business technology.