Independent Document Automation Tool Survey: Top Score For Legito
Independent Document Automation Tool Survey: Top Score For Legito
Last summer, Legito was invited to participate in the Legal Document Automation Tool Survey, an independent study conducted by the Informatics Faculty of the prestigious Technical University of Munich which is ranked 1st in Germany and 55th overall in the world. The study was supervised by the renowned Dr. Florian Matthes.
Of the 25 leading document automation providers invited from all around the world to participate in the survey, Legito and 12 others agreed to participate.
We are proud to say that Legito scored the highest of all participants: 36.5 points out of 40 (over 90%). Keep in mind this survey was run based on Legito's 2019 software and does not take into account the dozens of enhancements and new product releases over the past six months, including Styles, Workflow, Images, Import, and Electronic Signatures.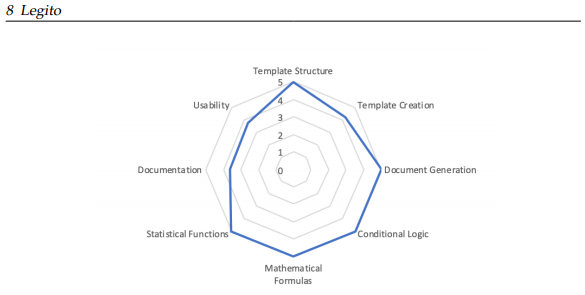 Dr. Florian's Software Engineering for Business Information Systems team highlights the ease in which Legito's powerful automations can be implemented.
"Legito offers an intuitive drag-and-drop method to create templates for document automation. Legito provides an intuitive yet powerful selector-based interface to define and group logical expressions"
Page 59 of the survey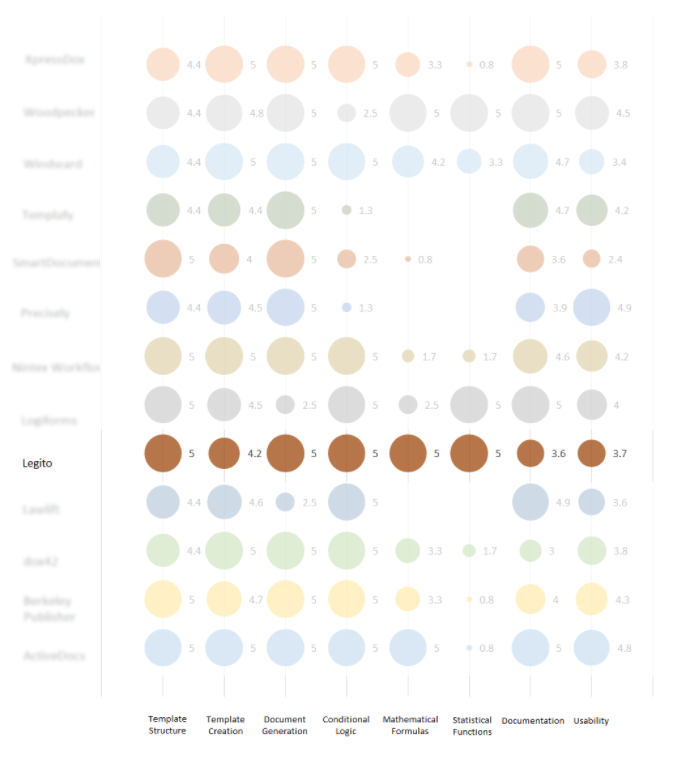 Using TUM's fantastic and in-depth feedback, we designed the Legito Learning Center, including brand new Educational Courses, and the Legito KnowledgeBase.
One important item of note is that the parameters of the survey were limited to document drafting automation. Because Legito's Smart Document Management system was out of the survey's scope, and not eligible for scoring, it was only mentioned.
A summary of the survey, as well as a PDF file of the complete study, is available at: https://wwwmatthes.in.tum.de/pages/av1hzxhzv213/Legal-Document-Automation-Tool-Survey
The entire Legito team has been humbled by this invitation and extends its thanks and gratitude to TUM for the opportunity to participate in this rigorous and unbiased study.