Women of Legal Tech:
Interview with Kamile Kliukiene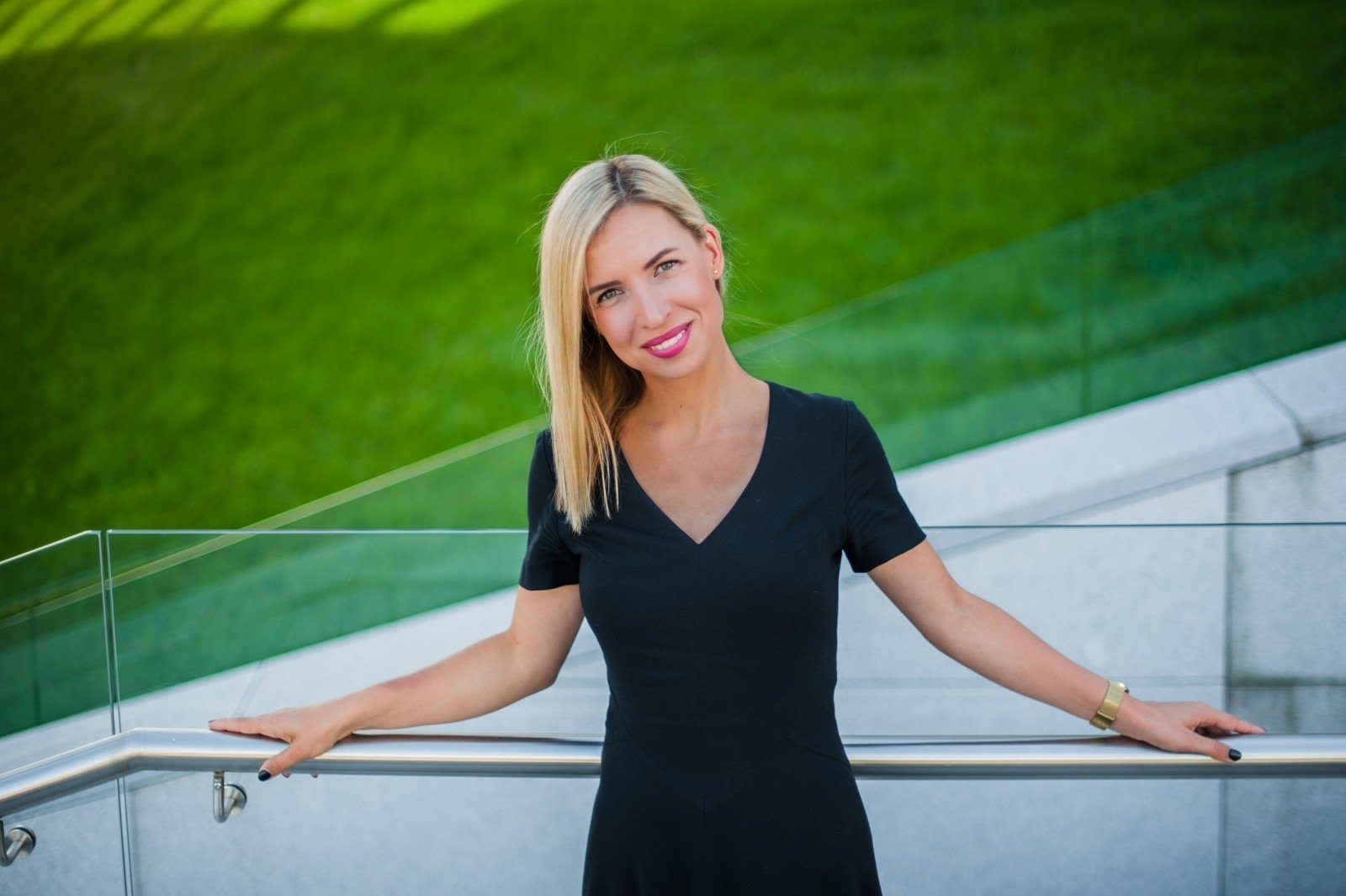 For the past year Kamile has been a part of Telia Company legal practice group. On a daily basis she supports the cross-border team for legal sourcing matters, at the same time finding the best AI and contract automation solutions. In addition, Kamile consults and she's also an active W@LawLT community member, organizing community meetups and discussions on hot topics.
Kamile, what in particular do you find fascinating about legal tech?
I am passionate about AI, Blockchain, Smart contracts, Express systems & Chatbots. The more I learn about those technologies, the more I realize what they could do and how many daily monotonous tasks and processes they could resolve. For instance, chatbots could be utilized for any daily Q&A such as GDPR, HR or any other type of repetitive lawyer's explanation. Moreover, there could be advanced versions where it could connect and extract needed information from your existing data. Then, if one were to continue by adding on AI, the results could be analyzed and presented precisely for your case or situation. Results could be then safely transferred or allocated in blockchain.
There have been many fascinating innovations lately, such as texting a lawyer, getting divorced in minutes, and even getting your medical records reviewed by AI for a diagnosis. However, this year I was most impressed by MAERSK use case, where they managed to automate 75 % of their sourcing processes. I believe that this is the future, where with Robotic Process Automation and smart contract help, we could achieve the greatest effectiveness.
"It is important to know what kind of tool you're looking for – the one that works for you, or the one that you work for."
What do you think is the best way to start with document automation?
It is important for yourself and for your team to know what kind of tool you are actually looking for – the one that works for you, or the one that you work for. Also, there are quite a few important steps to be taken at the beginning, such as:
evaluating of the current situation; auditing your contracts; knowing what kind of systems are already in place, how the contracts are being drafted, and what are the major issues that you'd like to solve;

then it would be decision time – what would be the next step to become more advanced? is it really possible to jump from paper contracts to an automated ones or should you first start with digitizing?;

Search for the solutions to fulfill your requirements best.
What are the 3 most important things you have learned while deploying Legito document automation?​
I participated only in piloting, so at this point, I could only indicate the future success factors of the deployment:
Indication of the problem you are trying to solve rather than just following the trend.
After the indication of the problem, audit and analysis – a plan and a strategy is key.
Next, a very clear, consistent communication and training to the end-users. "Everyone wants changes, but nobody wants to change". To be prepared for the road that won't be easy.
What is the state of legal tech deployment in Lithuania? Where do you see opportunities to improve the effectivity of Lithuanian companies?
Lithuanians, like the rest of the Scandinavians, seek a good work and life balance. After work, I love to spend my time with my family and friends, play sports, and contribute to the community. If technology could help me do the job faster, more efficiently and with sustainable results – that would be brilliant.
The Lithuanian market is full of tech-minded people, who are eager to find creative solutions. Due to the fact that we have so many Startups, at least in my opinion, an individual starting a business should not even consider a solution other than legal tech ones. Furthermore, legal tech could easily be implemented in the finance, logistics, and public sectors.
Which departments can benefit from document automation?
The more contracts the department has the better, so the starting point could be Sourcing, then Legal, Business to Customer, Business to 2Business, and then others.
What documents did you automate?
At this moment, I am learning how to automate purchasing contracts.
What are your future plans for document automation?
I believe that contract automation is just a step towards a future of smart contracts, where contracts between parties become technological processes. My dream is to become a Legal Engineer, to learn more and more about contract automation, and spread the word and share knowledge with others.
Thank you very much for talking to us today, Kamile!