Interview with Petra Arends-Paltzer
Swiss Legal Tech 2018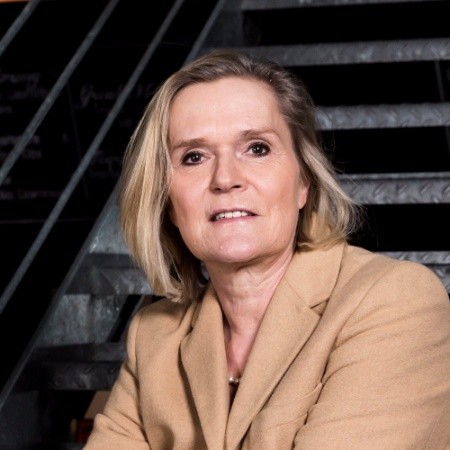 Dr. iur. Petra Arends-Paltzer is an experienced banker and lawyer. In cooperation with leading Legal & Tax-Regulation + FinTech companies, Legal Design Thinkers, and Digital Marketers, she offers a comprehensive service to law firms and asset managers, helping them to implement new digital technologies and strategies. She is the co-founder of Swiss Legal Tech and the founder of the Davos Digital Forum. In addition to those pursuits, Petra also speaks at several international tech events, serves as juror on legal tech committees, including Woman of Legal Tech 2018.
"Get digitally fit and equipped for the exciting new era!"
One of Europe's most important individuals in legal tech on her Swiss Legal Tech Conference and Hackathon.
Petra, you are a lawyer. Besides that, you have had a long and successful career as a banker. How did you get into organizing legal tech events and into legal tech in general?
I have always been interested in new technologies + marketing. When the first'digitization wave' was on its way and I saw how many lawyers and tax consultants were affected I knew – this is what I can do and where I can contribute.
Swiss Legal Tech conference is your baby. What do you like about organizing the conference?
Identify new and exciting tendencies, reposition the conference theme at any time and provide the participants with tools with which they can implement Legal Tech + digitization
What did you learn from organizing the first Swiss Legal Tech conference last year?
The most important thing – to offer our guests real CONTENT.
What will be the highlights of  upcoming Swiss Legal Tech conference?
Live 2 hours of blockchain training for lawyers, 2 hours of document automation with LEGITO, and a talk on Darknet and the Underground Community
Is the event just for lawyers? Can other professions also benefit from an attendance at your event?
50% of our participants in 2017 were entrepreneurs representing large companies – Legal Tech will change and simplify every aspect of our daily business – therefore the Swiss Legal Tech Conference is an event for ALL who are openminded and run a business!
Lastly, can you tell us one reason why lawyers should attend Swiss Legal Tech conference?
Be there when a new time begins! Get digitally fit and equipped for the exciting new era!
Thank you Petra!
More Case Studies and Interviews