Communicating Ideas in LegalTech:
An Interview with

Ray Desouza
About Ray
Ray has spent nearly 20 years working in the litigation, copyrights and trademarks, and contract negotiation fields.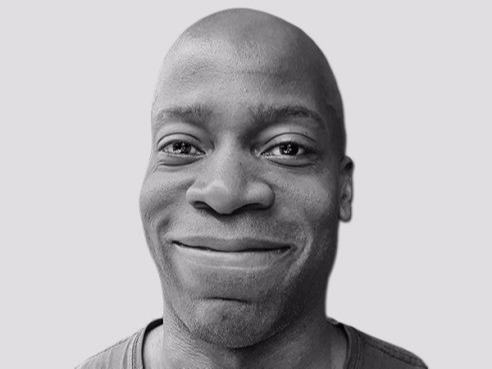 Working in publishing, financial services, and law firms, Ray has experienced various facets of the challenges facing the industry. As Legito's Director of Content and Communications Ray combines his passion for writing with an appreciation for secure and efficient document management to ensure that Legito's great product is communicated clearly.
How did you first get introduced to LegalTech?
In my previous role as a contract negotiator at a firm specializing in providing financial services and data, I learned just how important and useful a streamlined contracts management system could be. Keeping track of contracts was an overwhelming task due to the sheer volume, but if that were the only burden, it could be managed with simple database software.
However, the challenges of i) maintaining secure up-to-date templates; ii) tracking key terms and their negotiated changes; iii) ensuring the legitimacy and consistency of negotiated language; and iv) providing useful reportable data, taught me that a robust contracts automation and management system is necessary for success in any modern legal department.
My entire tenure in this role involved a continual review of current processes, and finding ways to streamline them (I do not exaggerate when I say the ENTIRE duration – building efficient contracting processes was that important).  Speed and Accuracy were always high on the list of priorities, and we regularly explored different document and process automation tools that would best serve that goal. Our mission was to make the legal department a value added partner to the overall business, and to be ready to adapt with the constantly shifting needs of the corporation.
How did you transition into Communications?
I have long held a deep appreciation for the written word, and working as a contract negotiator, I was able to find enjoyment in drafting and revising contract language to fit the needs of any given deal. Often, negotiating parties understand that certain terms are non-negotiable, but phrasing terms in a way that makes the conditions sound more palatable can often quickly smooth the path to a signed contract.
After leaving my prior role, I stumbled upon this opportunity at Legito that not only gave me the chance to draft interesting and enticing content, but also to continue preaching the benefits of process planning and leveraging Contract Lifecycle Management automation tools for efficiency.
What is your biggest piece of advice for a company looking to implement a new Document Automation Solution?
Plan. Plan. Plan.
Many firms love to use the word "technology" as a catch-all term that represents the panacea to all problems that ail them, and as a surefire way to boost efficiency. Simply by purchasing it and "applying it", the problems would just go away. From my experience, building efficiency doesn't work this way.
Companies or departments must plan:
Study your current processes – find ways to increase efficiencies before considering external resources.

Study the capabilities of your possible vendor solutions, see how they might fill gaps in your processes and increase efficiency in other areas.

Once a provider has been selected, plan

every

step of the process. Pre-implementation, implementation, going live, receiving feedback, and making corrections. Bring

EVERYONE in. Business Process Planning should be the biggest act of democracy. Users and stakeholders of every level need to have input or at the very least, visibility. If you build the best quote-to-cash system that automates both contracts and invoices, but didn't use this collaboration opportunity to hear your tax team tell you that the invoice format isn't compatible with the company's global accounting software, you're going to have problems.


With such detailed planning, implementation is a breeze. The inevitable hiccups and delays are mitigated through thorough planning. And the proper preparation will leave you well positioned to gather metrics for reporting and analytics.
If you want to sit back after an successful implementation and say to yourself, "I love it when a plan comes together", well… you gotta plan.
What is the single biggest asset that will help a legal tech services company succeed?
Communication – Ask your clients what they need. And listen. Ask them if they have product ideas. And listen. Listen to your coworkers, from the accounting team to the janitorial staff. True collaboration can yield fantastic results.
"…And Listen…True collaboration can yield fantastic results."
What aspects of a document automation solution do you think are most important to a company?
Intuitiveness





Just about every profession is inundated with tons of fresh information and new tools to learn that are supposed to make work (and life) easier. The last thing any worker wants is to spend an inordinate amount of time learning a new system or process. Document automation solutions should be easy to use and easier to learn. Intuitive products build an employee's trust in the product, and the company.

Scalability





Known Unknowns….. it sounds silly, but any piece of software needs to anticipate change. Be it a sudden increase in growth, a change in peripheral system software, or new regulatory requirements. The best way to anticipate the unexpected is to remain agile and flexible. Stay abreast of the latest news, talk with competitors and clients, be prepared for a changing landscape.

Metrics





Companies want data. Companies want reports. Companies want Analytics. Although some people like this information purely for the pleasure of waving it around for show, most managers understand how data can drive efficiency and innovation. Even sports managers employ statistics to build and coach successful teams. For many enterprise clients, reporting is not a luxury, but a necessity.
Tell us about your best friend
Augustus. My dog. He's arguably the prettiest dog this side of the Atlantic. We've been together for over 12 years. 'Gus has been on two continents and has visited at least half a dozen countries. He might understand more languages than I do, but he's awful when it comes to document automation and cleaning up after himself.
Thank you very much, Ray!
More Case Studies and Interviews