8 new Legito features to speed up your work
We are continuously adding new features to Legito Smart Document platform to help you save time doing your paperwork, find below our last release!
1) Enhanced conversion from MS Word
We developed an AI feature which converts your unstructured text from Word into structured text in Legito Smart Documents. This help you to save a lot of time before the real fun starts – creating logical dependencies ('if … then' conditions) in your documents. Read more.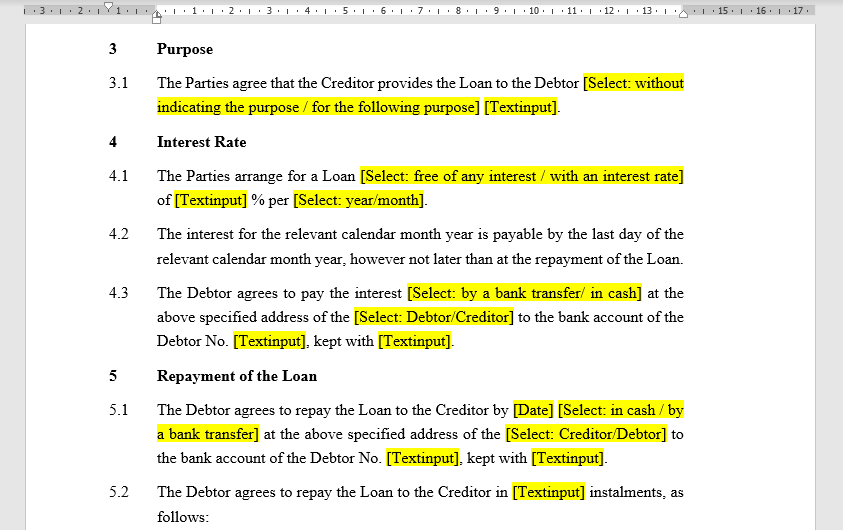 ⇓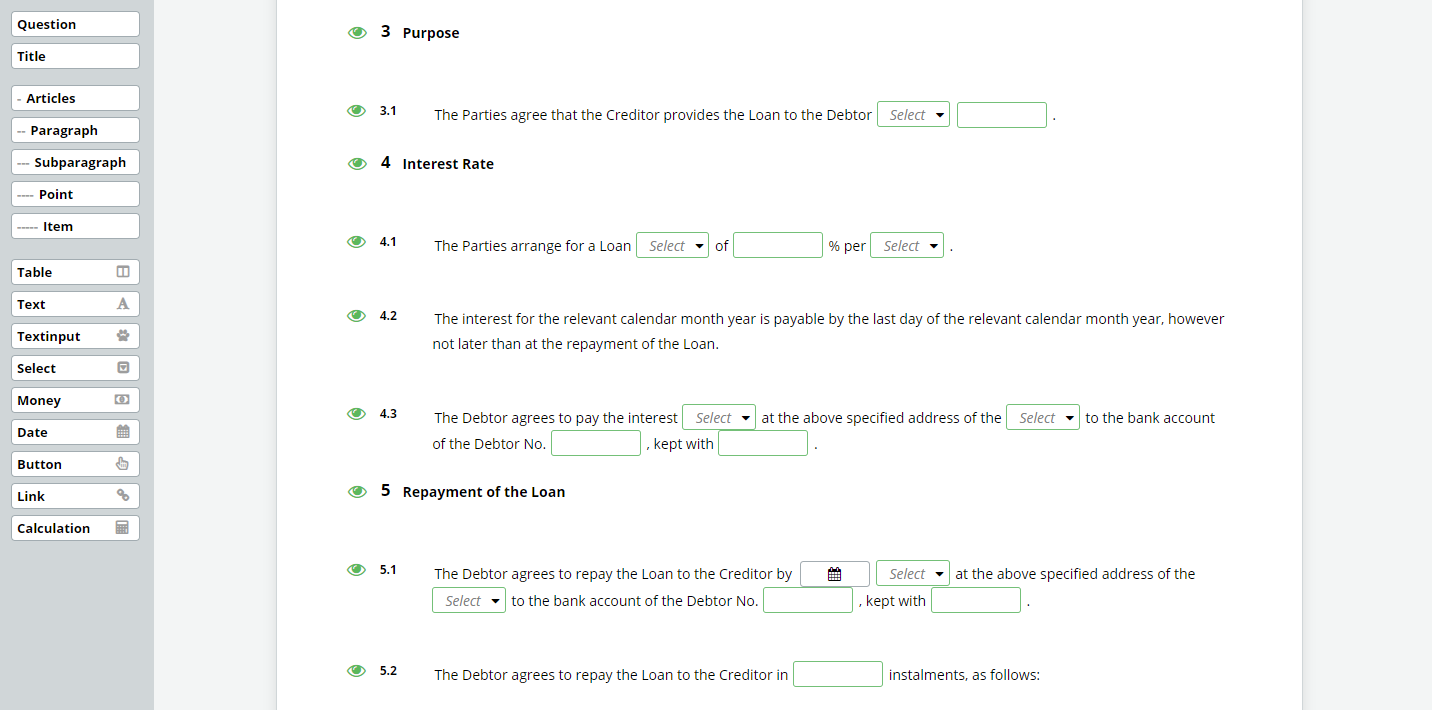 2) How to set up the guided tour to one of your own templates
The Guided Tour walks our users through Legito features. You can also set it up for your own templates to help your colleagues or clients to understand Legito better when they go through your automated documents. Read more.

3) Easier template management
From now on, you can create and edit all your templates from the Dashboard. This improvement in the User Experience of Legito will help your new colleagues in Legito to learn how to use it faster.
4) More features for Tables
You can set up conditions as well as repeats to rows and columns of tables, set up width of columns, set up borders of cells and house style of texts.
5) How to set tags in your documents
The tags are very useful to save you time on document execution, management and analytics by auto-extracting important information. This feature avoids "double data entry" if you already insert data you need to add to your documents somewhere else. Read more.
6) Robust permission management
We added several new permissions such as permission to see/not see other users. It's important mainly for our users who gave clients access to Legito and need very restricted access (certain templates only or no templates at all) and security to keep clients separate.
7) Non-breaking spaces
An easy way to insert a non-breaking space in our Template editor by using ~ (if you want to add real ~ you just insert two of them: ~~). It will help you to do a more precise formatting such as prepositions that will be on the same row as a main word (e.g. in advance).
8 Bilingual documents
You can set up an text inserted into a Textinput which shall be automatically copied into another language version set up in the 2nd column. Also you can do it in the other way around, e.g. a clause that shall not be inserted in the other language version (useful mainly for signatures).
Our document automation team is ready to explain to you the above mentioned features in detail. Just shoot us an email at automation@legito.com.