Uff… We are very pleased to share with you the joyous news. After several months of hard work, we moved our service Legito to a higher level.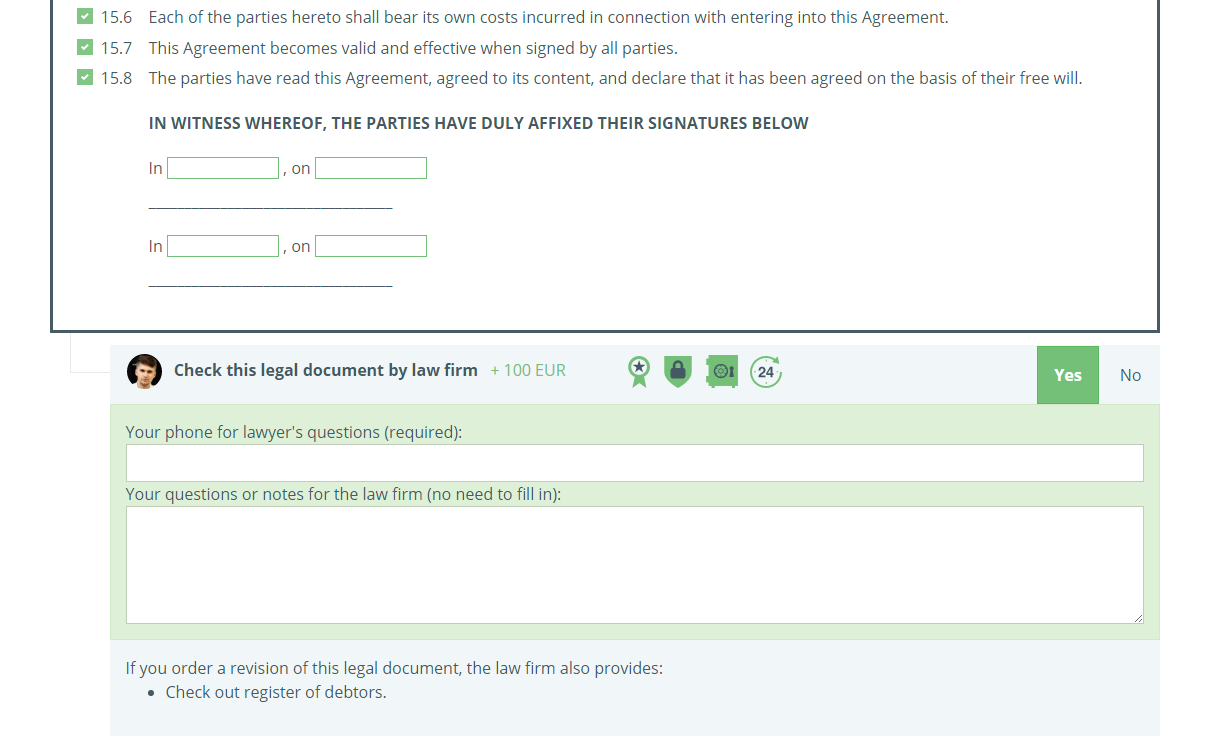 Why is Legito 2.0 better?
Besides high-quality legal documents that you can customize to your needs, you can now also order a check of your adjustment of the template by the law firm that created that particular template. This way you can make sure that all the details in your documents are correct.
Why?
Verification from the law firm will provide the best possible solution to the legal document specifically for your needs.
The law office has concluded liability insurance.
The law office is responsible for the legal correctness of your document.
The law firm provides legal revision of the document, usually by the next business day.
Why is our solution unique?
Thanks to our technology, lawyers spend less time proofreading your legal document than they would do if it was written in Word. Therefore, lawyers can offer through Legito, high quality legal services that are below the average market price. Less time for the lawyer to go through the document, less money for client to pay for proofreading.