January 2021 Release: Kanban View; Track Changes; Real Time Collaborative Drafting; and More
Our first release of 2021 brings seven new feature enhancements that not only make it easier to collaborate on documents and track key data, but also improve your overall user experience.
1) Kanban Board
Now users have the option of viewing the Document Management area of Legito as a Kanban view, as an alternative to the default grid view, The Kanban board view offers users a different way to manage document lifecycles, using columns. Kanban view can be displayed for each Workflow in your Workspace. Document Record properties may be selected according to which Document Records are displayed in each column.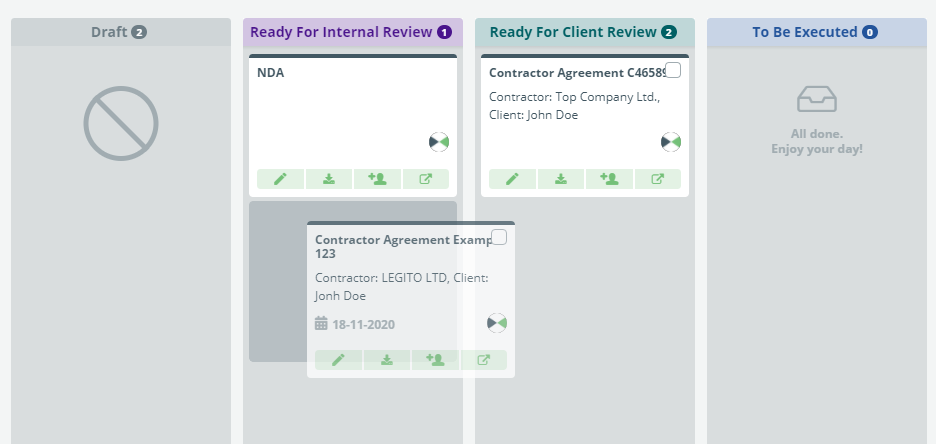 2) Track Changes
Track Changes is a necessity for many of us who routinely work on collaborating on documents or negotiating contracts. Legito's new Track Changes feature works in a fashion similar to Microsoft Word, and Google docs. Accessible by clicking a tab found in Legitos Document Editor, users may now easily track all changes made to a Legito Document, even those changes made by Guests permissions settings can be adjusted to determine who can activate or deactivate the feature, accept/reject, or even view changes made to a document.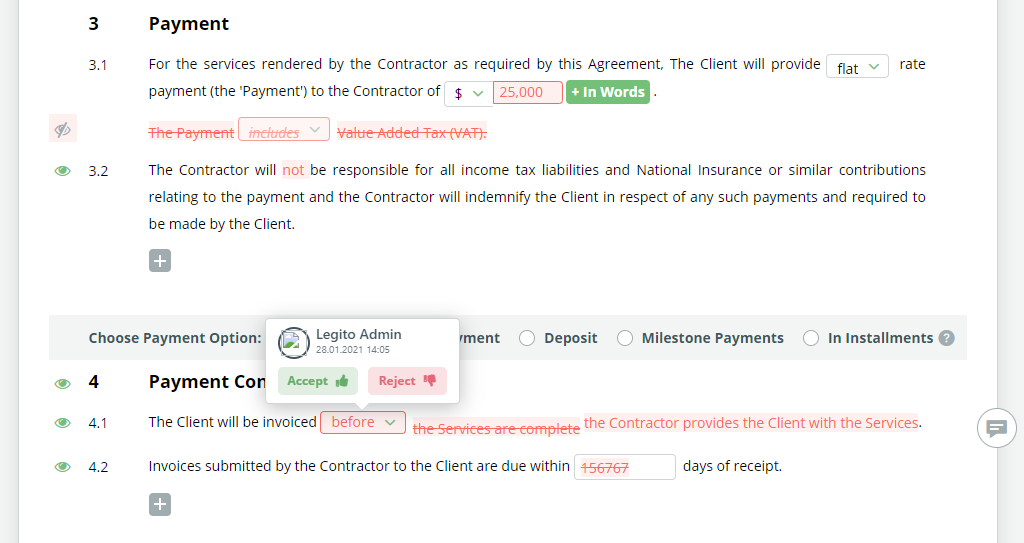 3) Customizable Document Management Area
Workspace admins can customize the Document Management area in My Account => Settings => Manage Documents.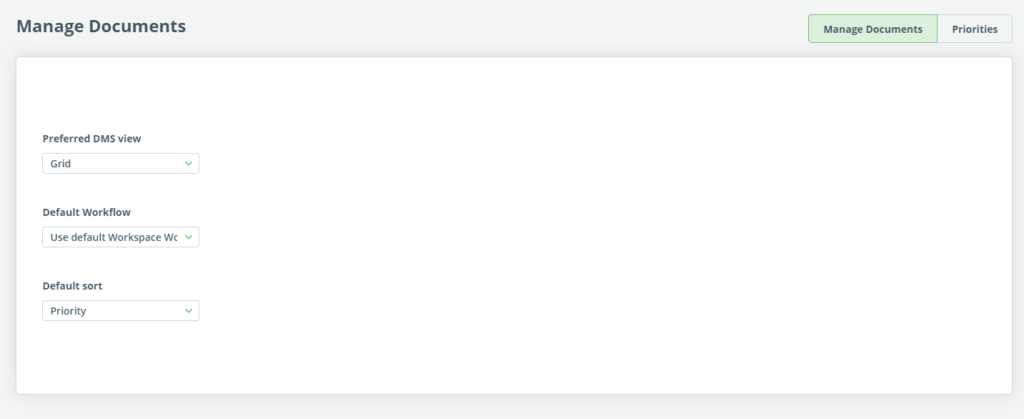 4) Priority Property For Document Records
Document Priority has been added as a new System Document Record Property. Workspace Admins can customize priorities of your Document Records in My Account => Settings => Manage Documents => Priorities.

5) Real Time Document Collaboration Widget
Users can now see who is viewing and/or editing the same document. A document is locked for editing when it is being worked on by a user, but with this feature, a second user may request permission to take control of the locked document.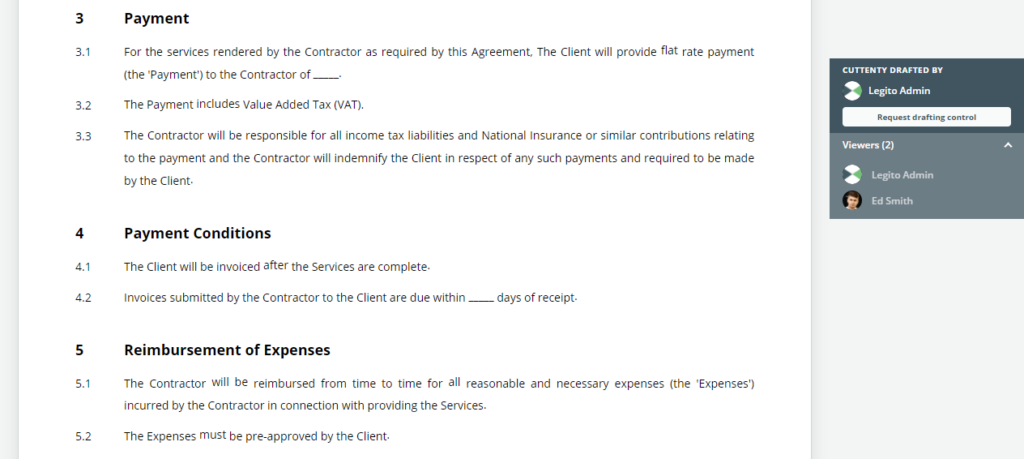 6) Key Value For Extraction To "Choosing Options" Properties
Enhancing the extraction of information from Legito Document to Document Record Properties using Template Tags, we have added a key value (that will be used for extraction) for each option. This permits extraction-based choosing of options that are distinct from text in a document.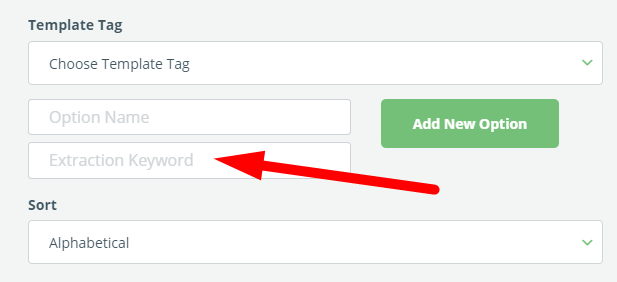 7) New Users' And Guests' Permissions
There are four new permissions:
Can view track changes (for users and guests)
Can display track changes (for users and guests)
Can control track changes (for users and guests)
Can view Kanban Board (for users)