January 2022 Release: New Notifications And Five Other Features
1) New Notifications
In-app and Email notifications can be triggered by the following events:
Change Document Owner

Document Sharing

Document Sharing Removed

Upload File to Document Record

File Deleted

Add File Link to Document Record

File Download

Document Download

Document Created

Document Sent by Email

Document Record Updated

Document Viewed

Create New Document Version

Delete Document

Document Restored

Document Stage Change

Batch Generation Finish

Expiration Date Update

Expiration Date Reminder

Due Date Reminder

Delivery Date Reminder

Signing Date Reminder

New Message

Complete Document Signing

Signature Process Started

Signature Process Cancelled

External Sharing Activated

External Sharing Deactivated

Locked Editing

Unlocked Editing

Confidential

Non-Confidential

Approval document

Rejection document

Decision Cancelled

Approval Process Started

Overall Approval Granted

Overall Approval Rejected
2) Ruler in Template Editor
The Legito Template Editor contains Ruler to make the setting of margins, indentations, and spacings more convenient.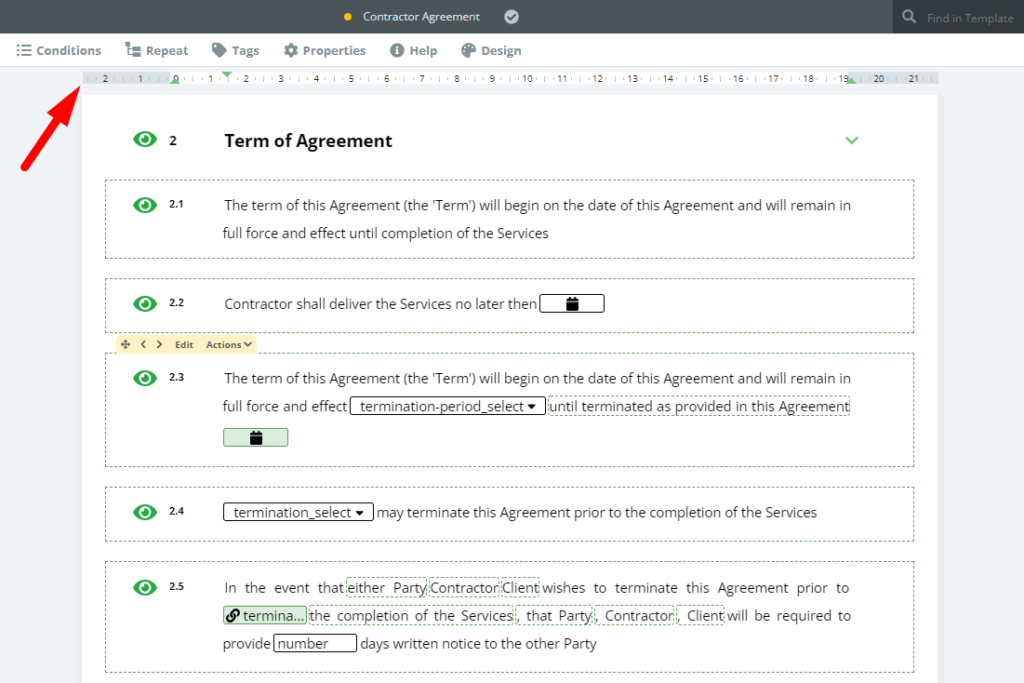 3) Manual upload of new File versions
As a follow-up to online editing of Word, Excel, PowerPoint and similar documents, users may add new versions manually. For example, if your counterparty needs to download the document and edit it offline.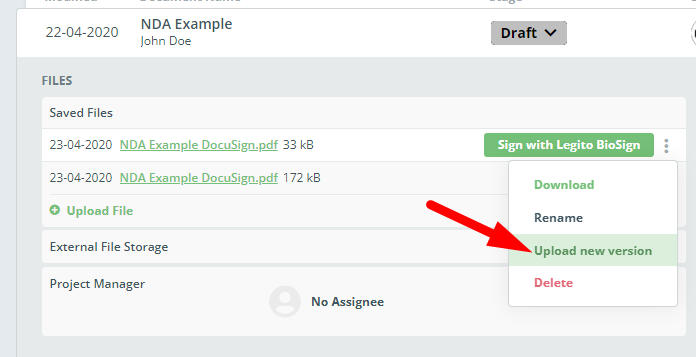 4) Enhanced DocuSign Integration
In the case that a document signing process is voided, canceled or expired in DocuSign, the document is automatically removed from the "Awaiting for Signature" category in Legito. A Signature Process Cancelled event is added to the Document Audit Trail (Timeline).
5) New Template Tags to extract Signatories
Template Tags FourthPartyName, FourthPartyEmail, FifthPartyName and FifthPartyEmail can be used to extract a signatory's name and email address for the purpose of electronic signature.
6) Enhanced External Sharing of Templates
Workspace Guests who use shareable links to Templates (Edit permission) can download Documents created from Templates when using a shared link. 
Similar to shareable links to Documents, permission to Export Documents is activated to allow guests to download.