July 2020 Release #2: Approval Reset, API Upgrade and More
1) Workflow – Approval Reset
Workflows have an additional automation feature. Now, define conditions at later Document Stages for prior Approvals to reset automatically after they have been granted or rejected.
Available for any kind of Flow, multiple Approvals may be reset along the course of a single Flow. Manually triggered Flows commencing from the same Stage and ending in the same Stage now share the same Approvals reset setting.

2) Approval Names
Approvals may now be labeled similarly to Stages, making them easier to identify and track.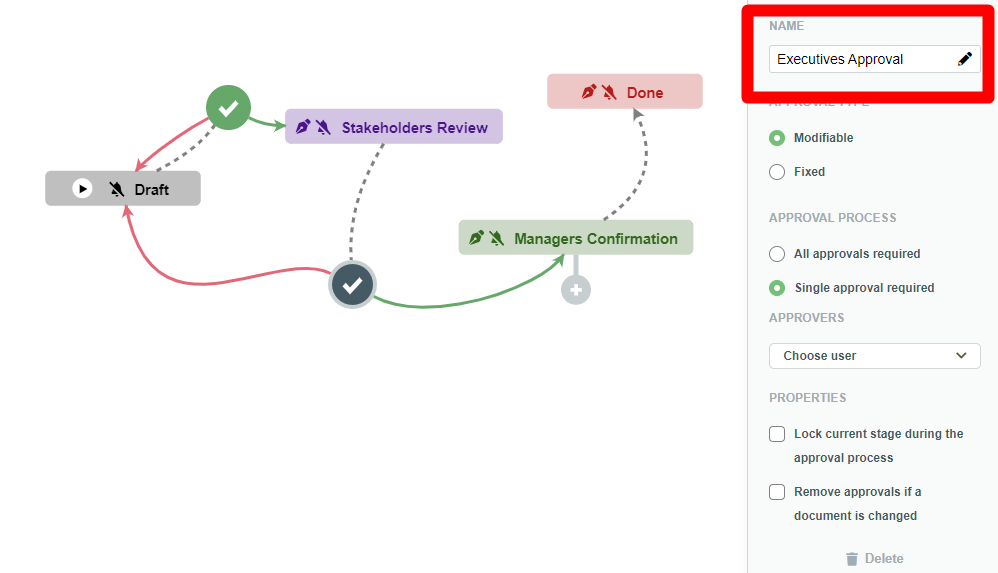 3) API Upgrade
A new version of the API has been released with the following enhancements:
Methods for uploading files to, and downloading them from Document Records
Additional User permissions related to Document Timeline including, Incognito Viewing, Export (Document Download), and combinations of Export and View permissions
Individual User notification settings
Legito Document Record automated Anonymization
See our updated API documentation for more details.
NB – The previous version of the API is still operational.
4) Document Timeline – New Export and Permission
Document Timeline Events may be exported as a single data set in CSV format. Dig deep and analyze user and document data to your heart's delight.
The Document Timeline may be hidden from some users.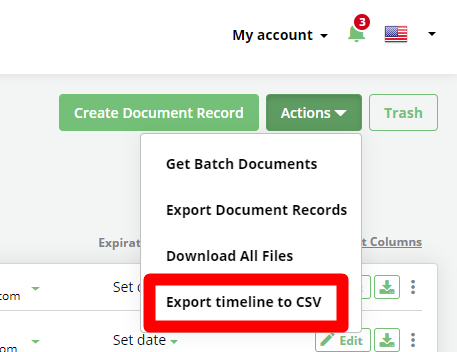 5) DMS – Edit Columns
Display Document Records according to the appropriate date fields: Creation, Modification, or Last Active.

6) Optional Email Invitation for New Users
New Users may be added without their receiving an automatically generated email.  Recommended for clients using SSO or another automated authentication, as the automated email invitation guides new users to create a separate password, which would be superfluous.