July 2020 Release: Document Timeline, Automated Workflows, Guest Permissions, Enhanced Styles
1) Automatic Activation of Flows in Workflow
Yet another automation piece in your document cycle management. You can define the events that will automatically initiate the Flow between two Workflow Stages, changing the Document Stage. Flows may be triggered only with automated triggers or may be configured to allow for both automated triggers and manual Stage changes.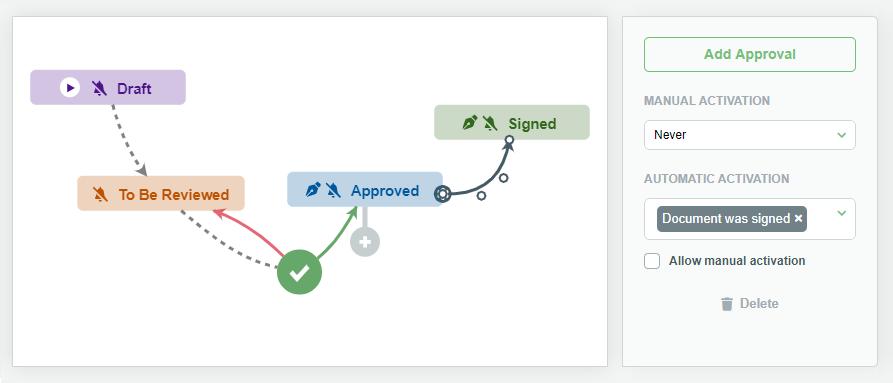 2) Manual Activation of Flows in Workflow (Rules for Flows)
To ensure correct routing of your documents within their Workflow, you can restrict the activation of a Flow between Stages by applying certain criteria that must be met before a flow may be initiated (e.g. document was already electronically signed).
3) Activate/Deactivate eSignatures in Workflow Stages
Rules on which Stages the eSignature process may begin now may now be arranged through adjusting Stage properties in Workflow Editor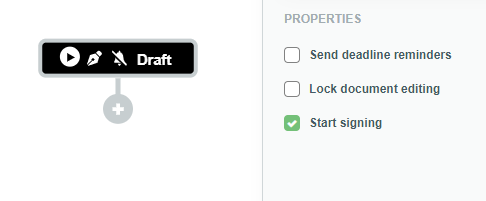 4) Document Timeline (Audit Trail)
Legito automatically tracks over 30 different Document and Document Record related events. You can now better track your documents, and analyze this data to gain insight into your processes and increase efficiency.
User Permissions may be configured to allow users to view and download documents in an "incognito mode: and avoid having these events display in the Timeline.
Legito Document Timeline shall track events commencing July 15, 2020.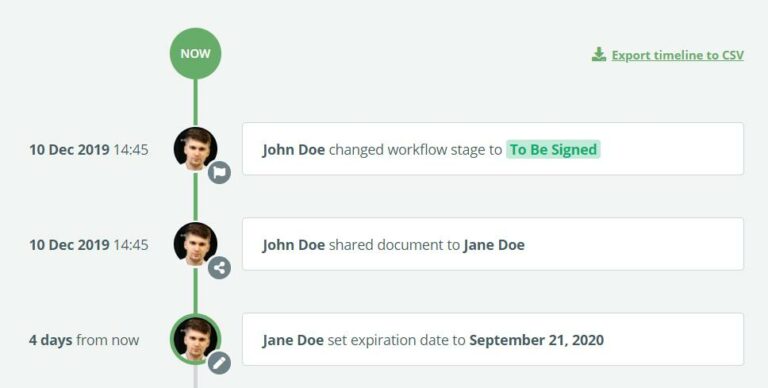 5) Permission Settings for Guests including document download
In addition to External Sharing with Guests, Guest permissions for your Workspace may now be customized allowing Guests such rights as export to Word and/or PDF, a widely requested feature.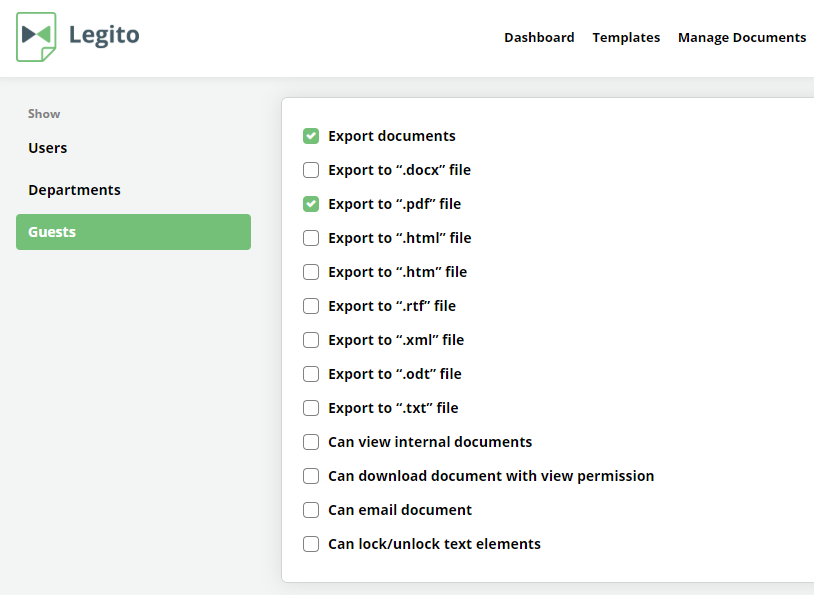 6) Enhanced Styles for Tables
We enhanced Legito Styles for Tables. More table parameters are available in the Template Editor.