Legito 4.0 for Legal Industry 4.0
Our latest release is packed with powerful features designed to help law firms and corporate lawyers automate their own legal documentation for internal use.
And here they are:
1. Awesome new editor for drafting documents
We've developed an even faster editor for drafting (setting up) your documents. All your favorite features in a fresh, overhauled, user-friendly design.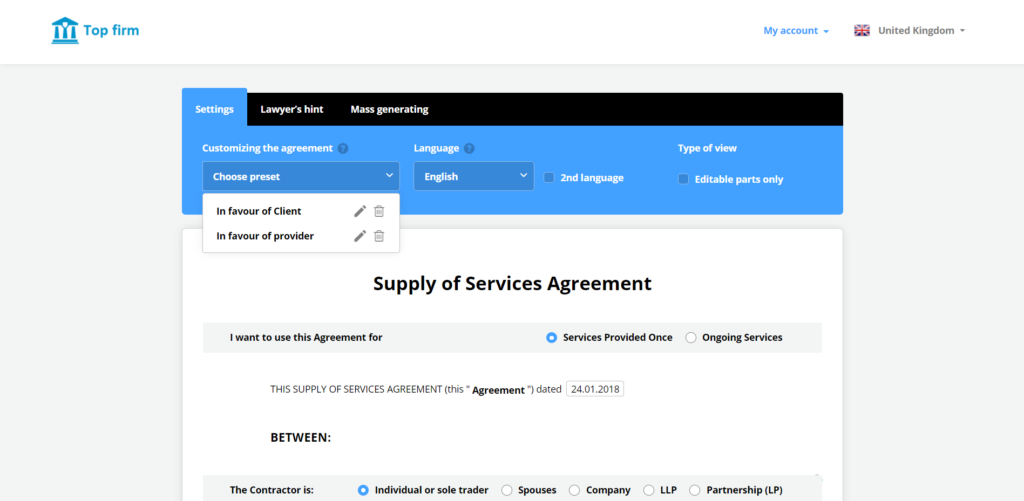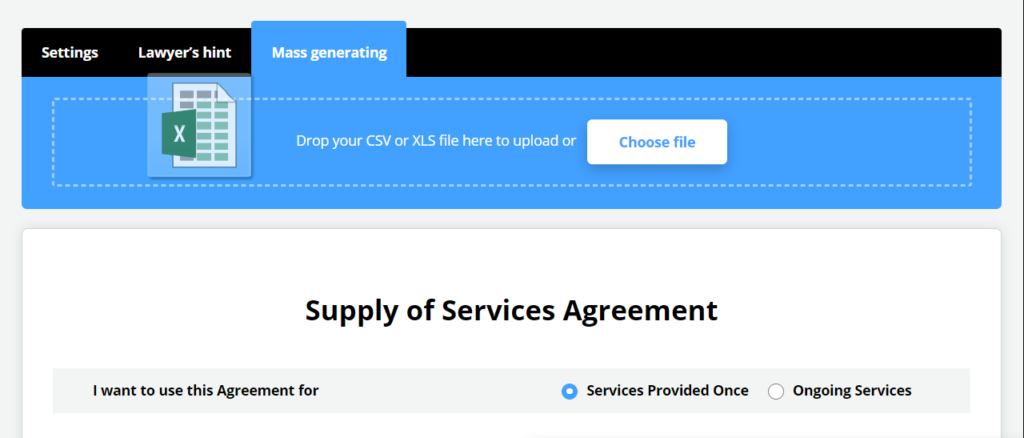 2. Bilingual documents
That's right—now you can automatically draft bilingual documents (in two columns, for instance). Modify wording in the first language and the second language will automatically be modified accordingly.
3. Brand new user-friendly editor for creating automated templates
A lot of lawyers use our editor to automate their templates and we've been working closely with them to make it even better. The result is our new template editor with unrivaled features, designed exclusively to help lawyers automate their paperwork faster.
4. Batch generation
Need to draft a lot of the same documents where just names, addresses, dates or amounts are different? With Legito, it's a matter of a few minutes. Just upload the Excel table and Legito will do the rest for you!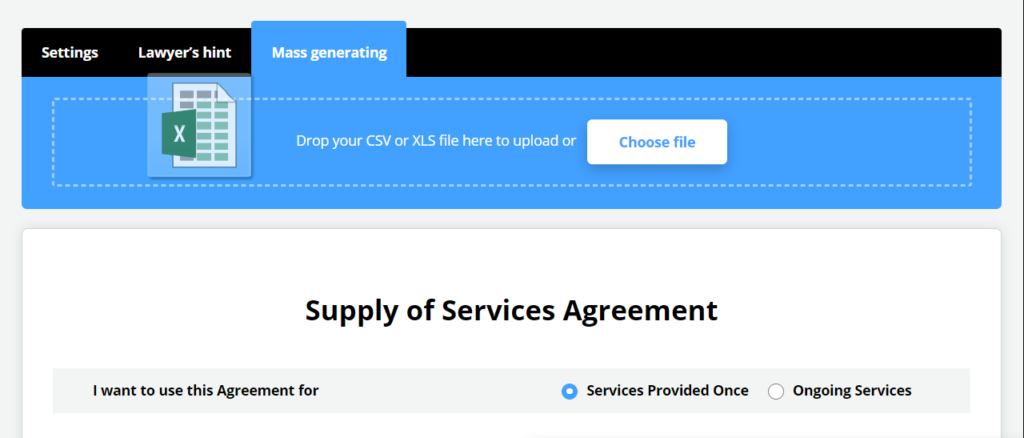 5. Document content analytics
Thanks to its unique technology, Legito is able to analyze any aspect of any document type drafted in Legito in a matter of seconds. Legito gives you valuable statistical information about your company's documentation and helps you to identify potential threats.
6. Document workflow, sharing, and permission management
Rounds of editing and feedback before sending a document to a business partner or client are a common best practice. Legito makes that process much easier. If you want, you can even share these documents with clients or partners to get their input, as well.
7. Seamless branding & house styles
Legito is a platform. The content is yours. Brand Legito with your logo and colors. Export documents in Word or PDF in your house style.