Major Release – April 2019
1) Comments
We added the "comments" to our smart documents as part of our suite of features for "negotiation and collaboration". Comments could be exported to MS Word/PDF.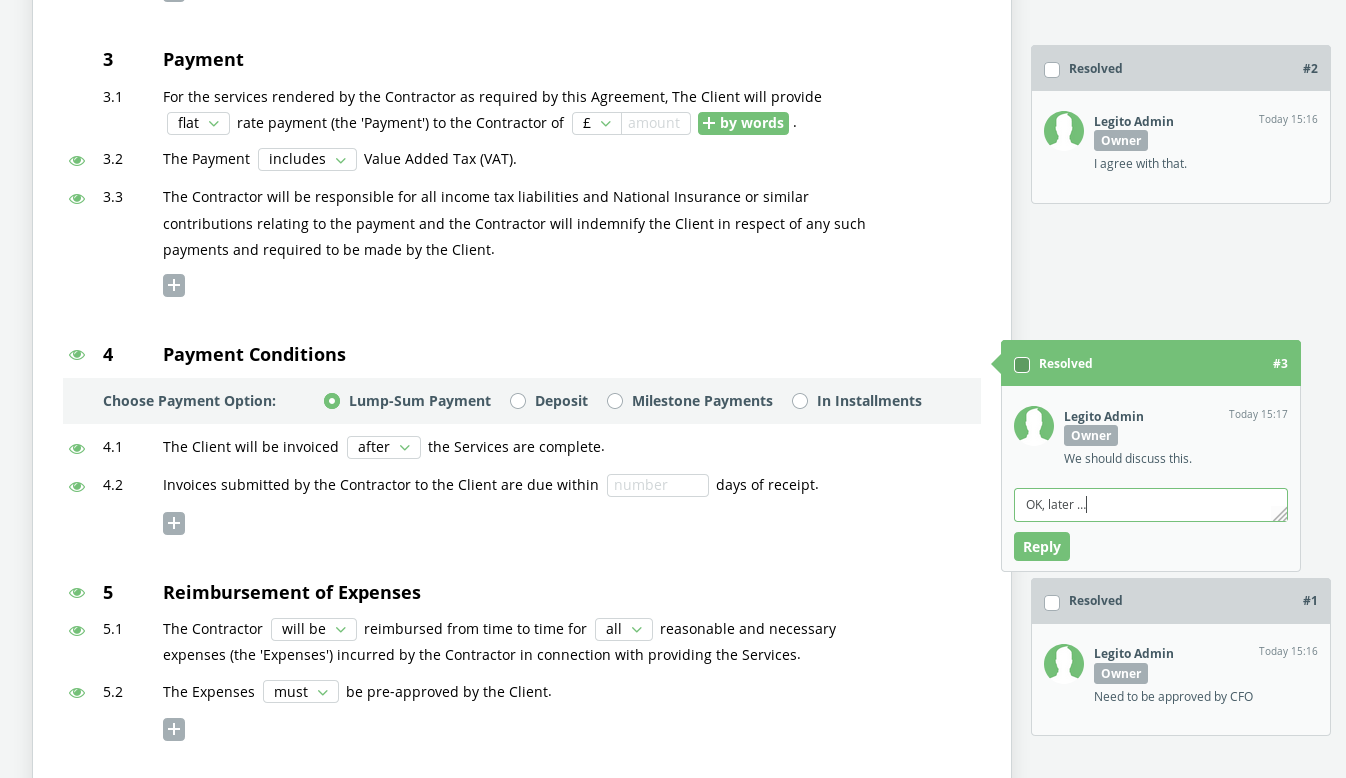 2) External Sharing
We launched the new feature "External sharing" of the smart documents and automated templates created in Legito. You can set various permissions and properties to links. Also. 2 new permissions are connected with this feature: Can share documents(reviews) and Can share templates. Learn more about use-cases for this powerful feature.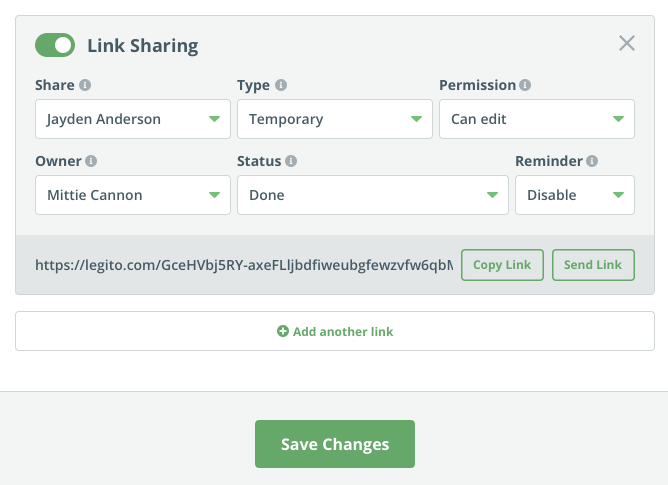 3) Enhanced Numbering
This is a back-end change. With new numbering introduced in the previous update, we enhanced the advanced numbering settings for export to MS Word.
4) Redesign of Template Editor
As we were adding more and more properties and settings to Template Editor over the last months, we needed to organize them in a different way. Therefore, we did a redesign of the ribbon menu.  Also, we added info about a linked element or clause to the Link element and add a possibility to switch the order of answers in Questions.  Last but not least, we made a clever cutting of texts regarding automatic spacing between elements.
5) More Options for Exporting to Word/PDF
Text inputs you will leave blank in Legito will be automatically exported to a Word document in the form of [labels] highlighted in yellow (as lawyers are used to). Alternatively, users can choose if they want to export a document for handwriting and, of course, it will look different. You can also export Helps as comments to Word.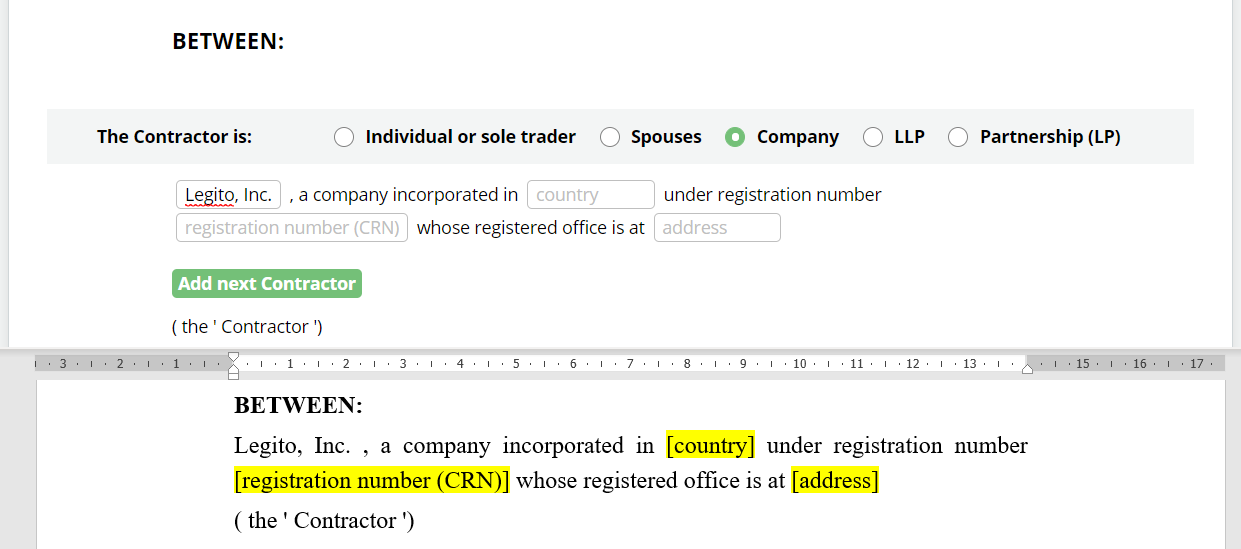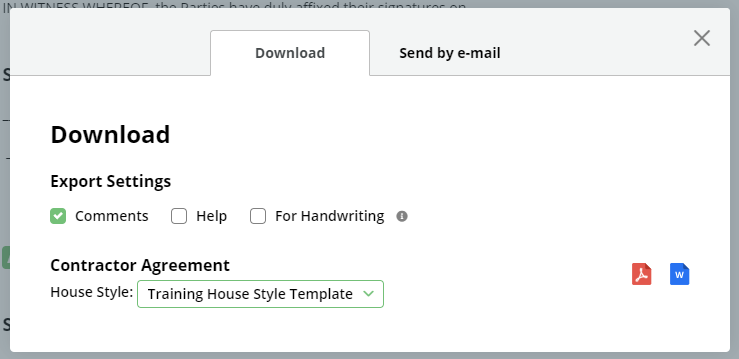 6) Advanced conversion from your Word document template
A few months ago, we developed for Legito an AI-powered converter of unstructured texts from Word documents to structured texts into Legito smart documents. We've just released a new version of the converter which has 3 enhancements: a) It is even more precise; b) It can automatically create Questions in Legito templates from Word, and c) It can automatically create a house style template from imported document. For those who don't use Legito yet, House Style Templates are documents which determine a design (header, footers, styles, etc.) for exported Word documents.