Major Legito Release July 2019
We are moving forward with our plan to release three major updates this summer: the first Legito release was done back in June, and it was mainly back-end refactoring, accelerating saving of templates 100x. The most recent one brings you a lot of new features, as described below in more detail. And the last summer release is expected during August, and it will also bring a lot of new features, such as conditioned texts in header and footer of documents, among others.
Take a look at what we're building for you:
1. Template Administration Redesign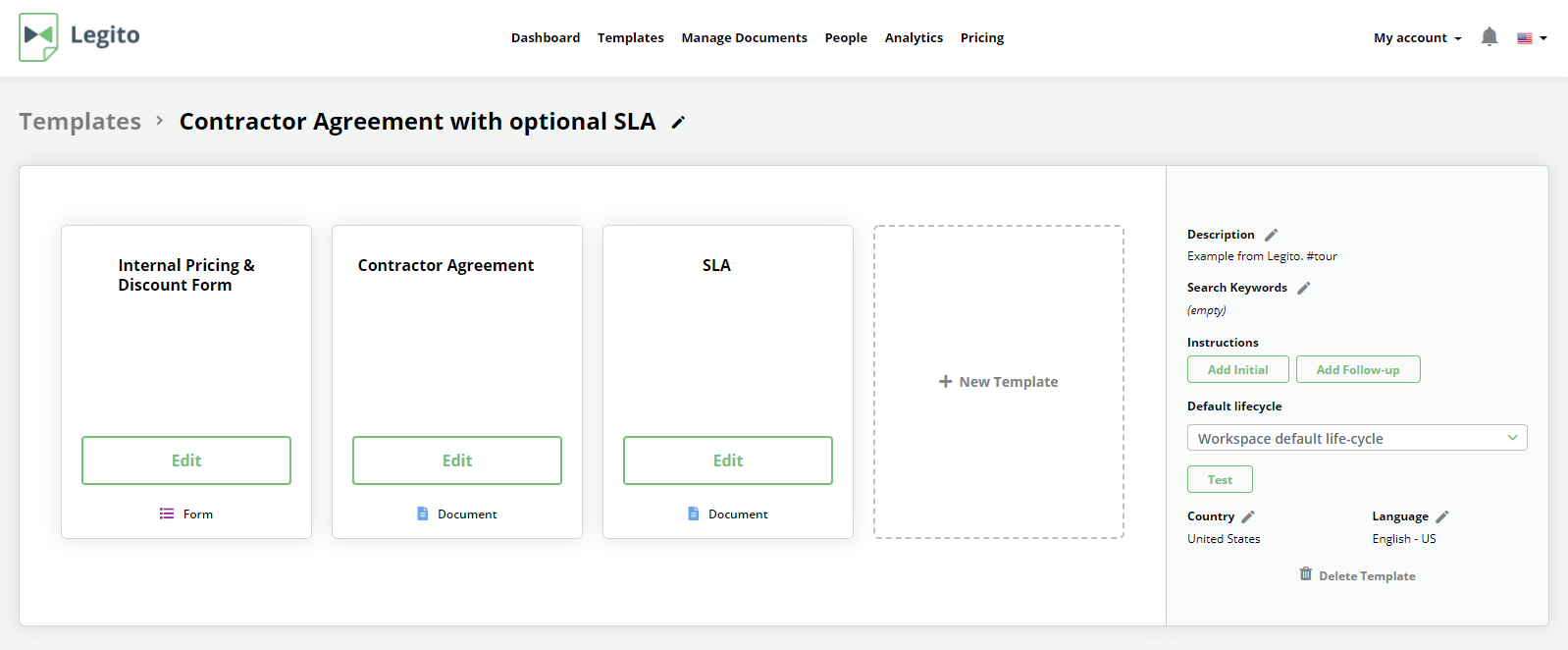 We made the template administration way easier and user-friendly.  You can rename a folder of inter-connected templates as well as all documents separately.
You can also change the order of templates just by using drag-drop: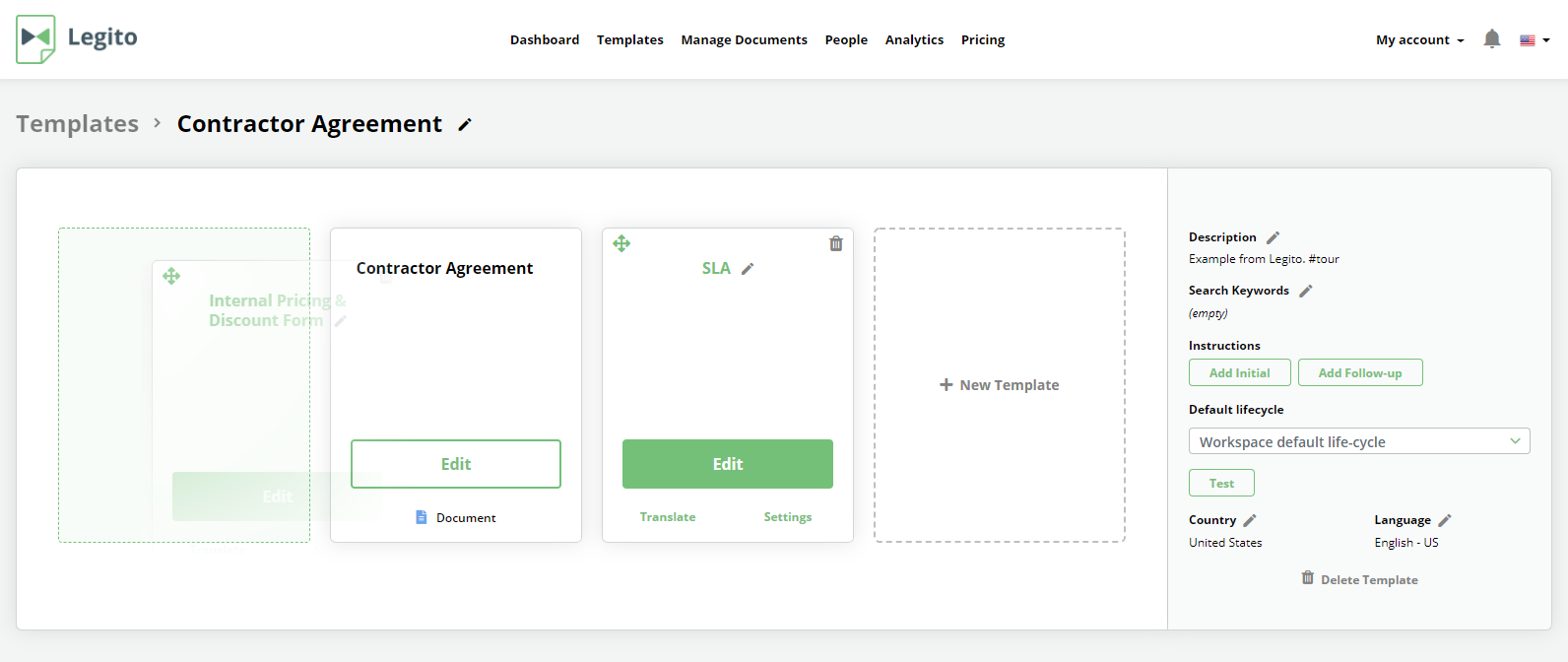 2. Legito Documents, Legito Forms & Legito Tables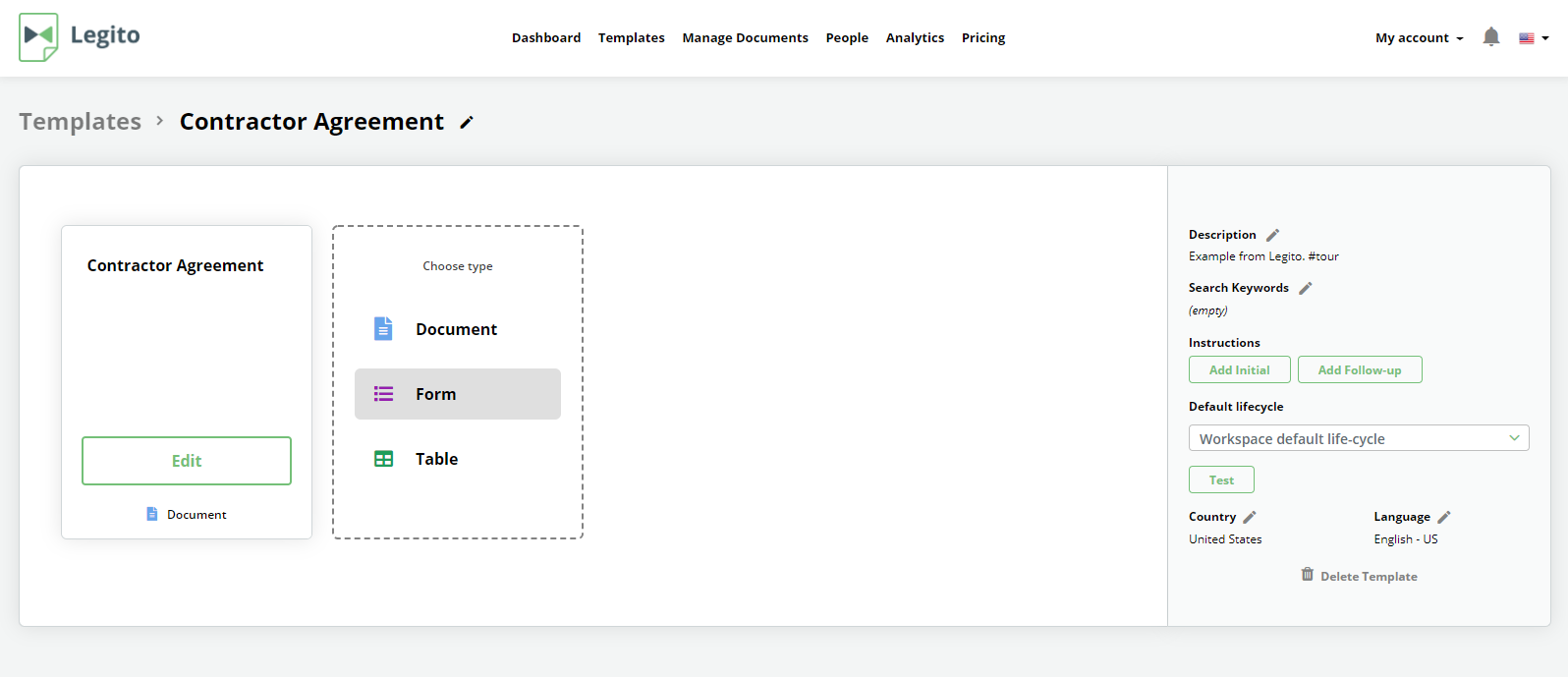 Till now, there was just a Legito Document. Now you can also choose from Legito Form and Legito Table templates. Each type of template will look different for the end-user to ensure their best user experience.
3. Notifications
Notifications are aligned with our vision of real-time document drafting-management-negotiation workspace.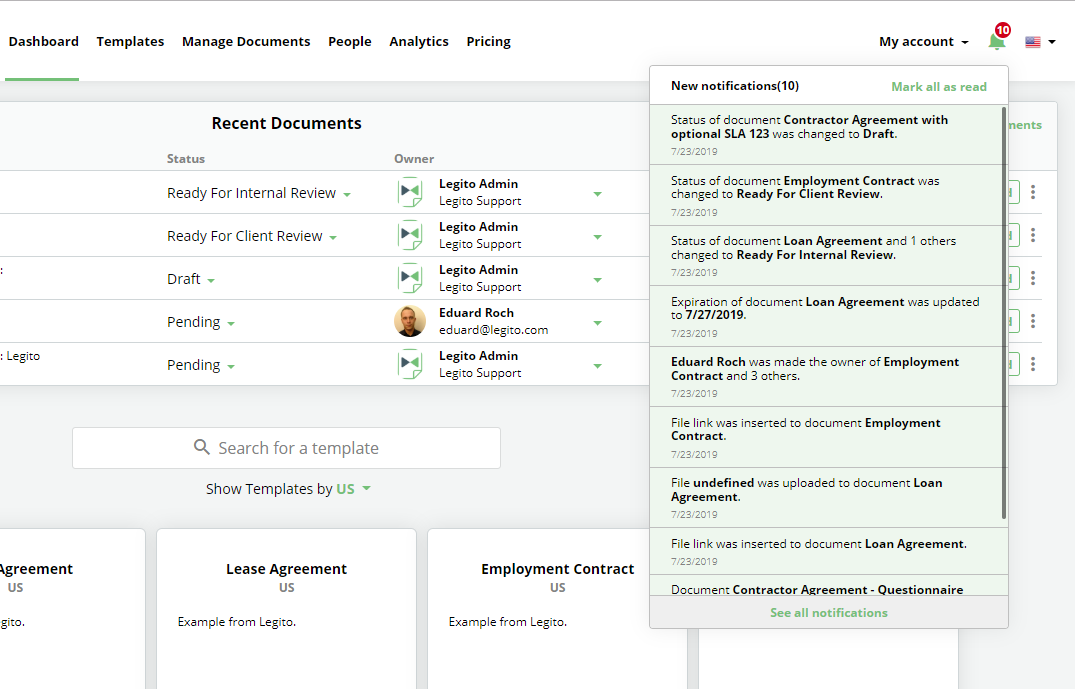 You will be immediately notified of all relevant activities in your workspace.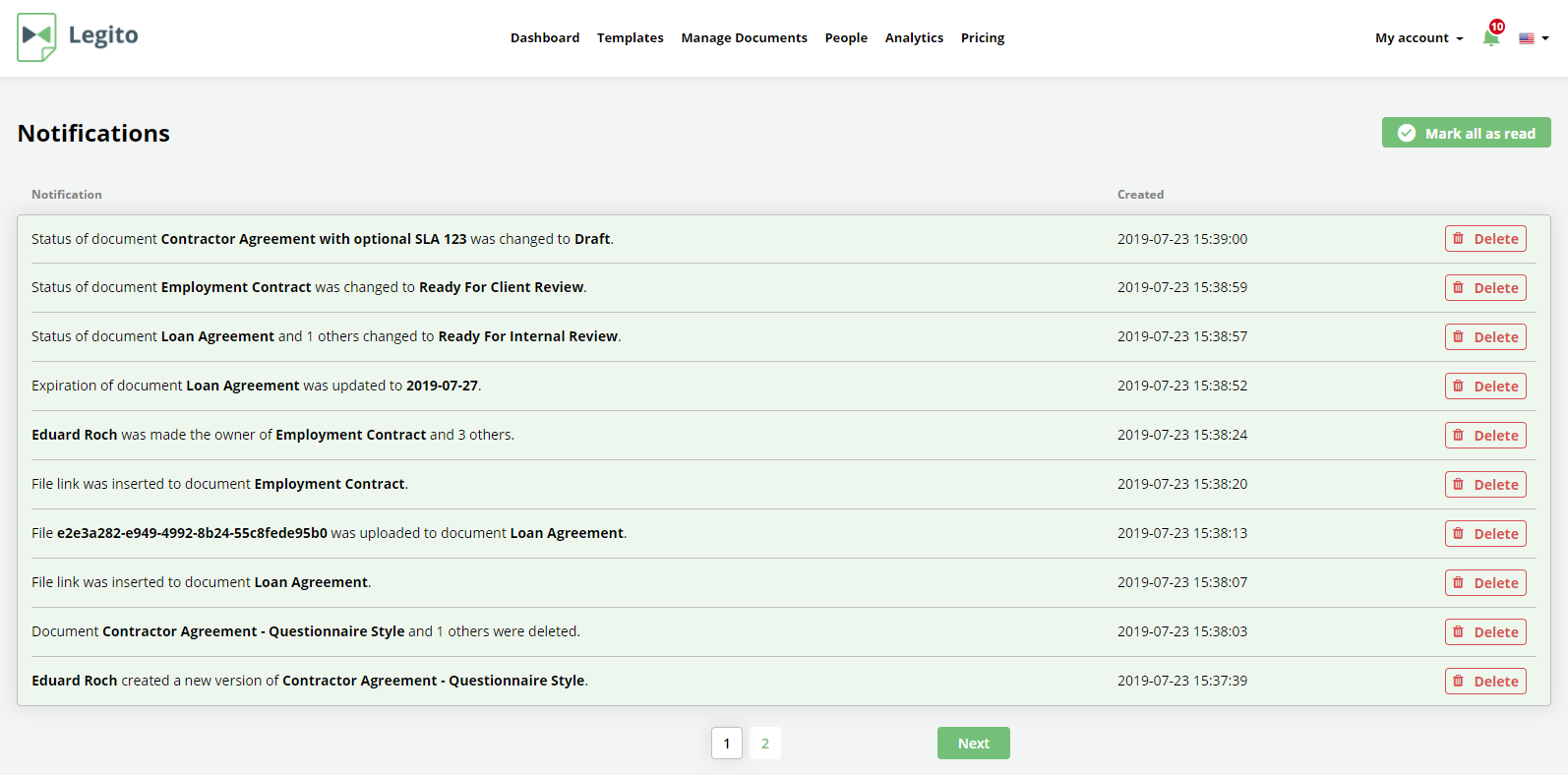 Our users know that we already have email notifications. From now on, you can see which web and/or email notifications you want to receive.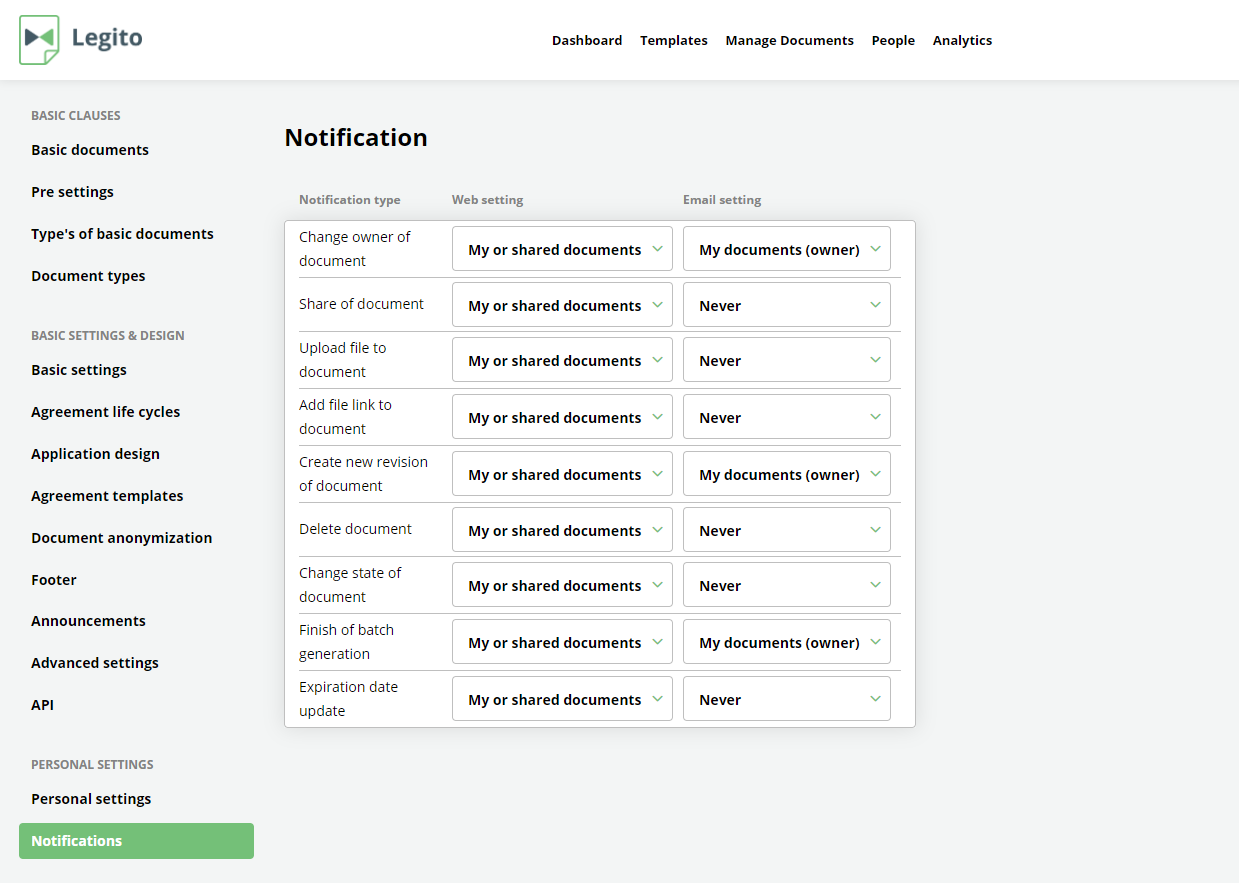 4. Internal Templates
In the new template administration, you can label specific templates within an interconnected suite of templates as "internal."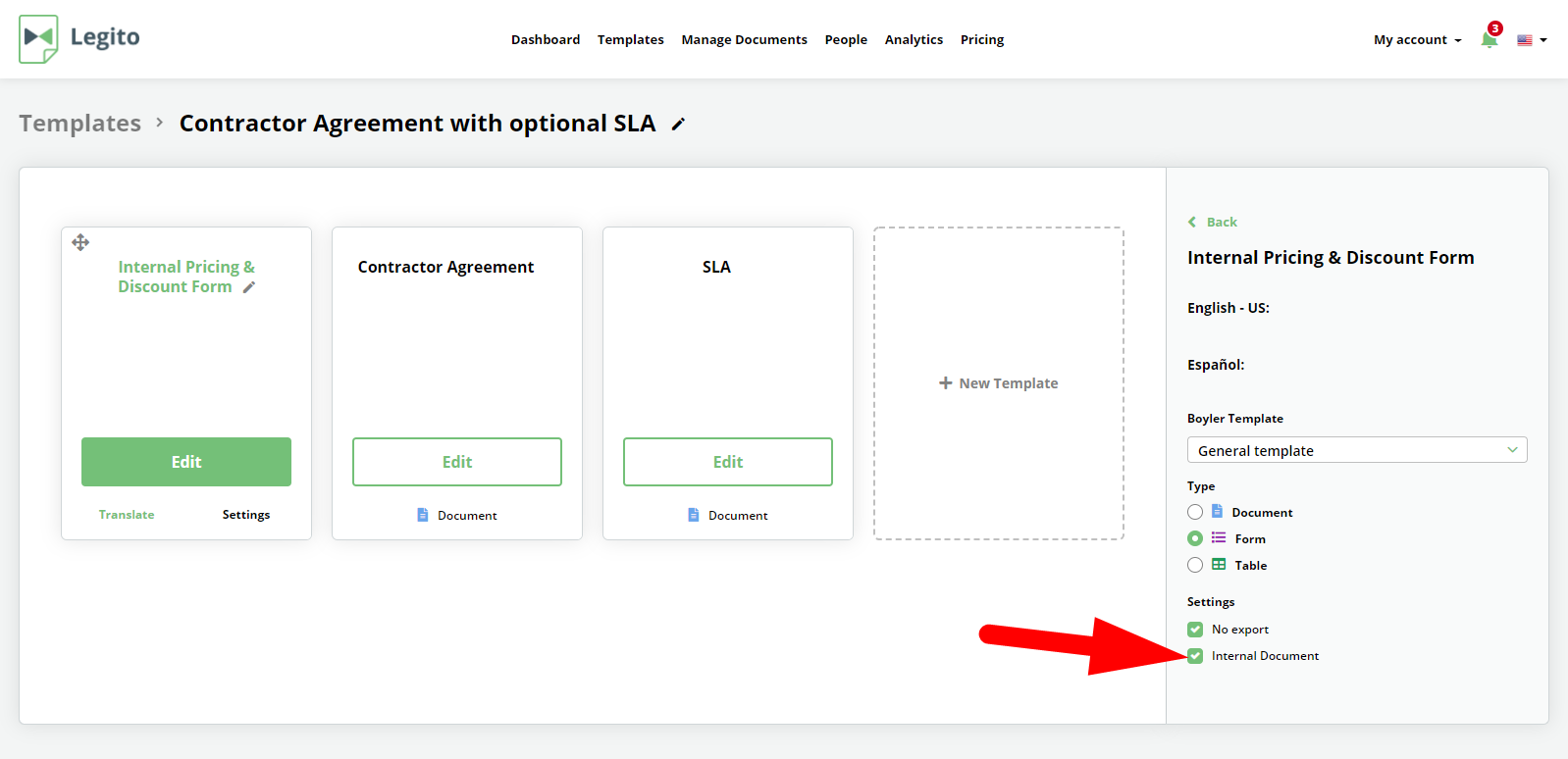 Users with permission to access internal templates will see such templates as usual.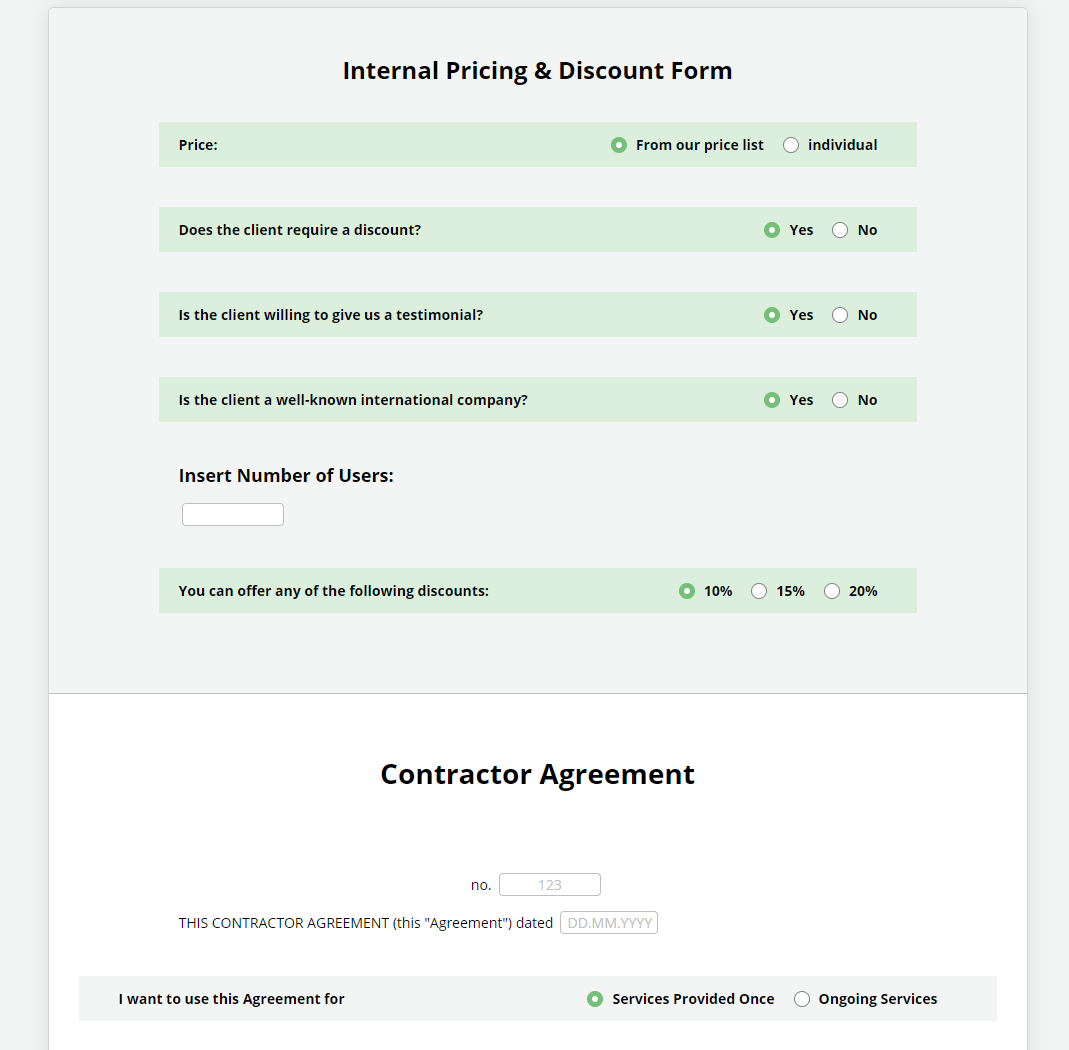 But users without such permission (including guests – external users) won't be able to see them. However, all connections between templates (conditions, repeats or links) will be still active.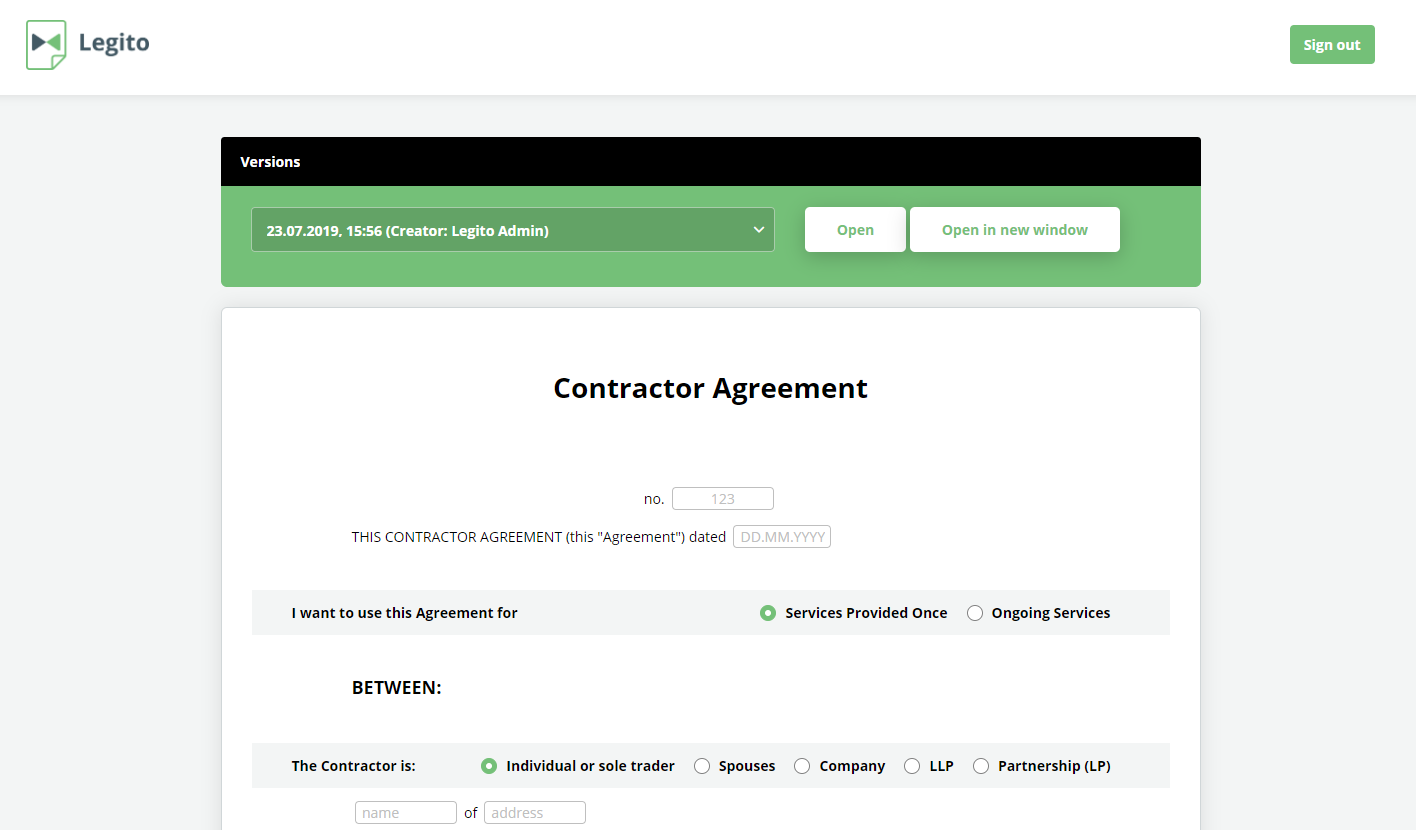 5. Management of Advanced Export to MS Word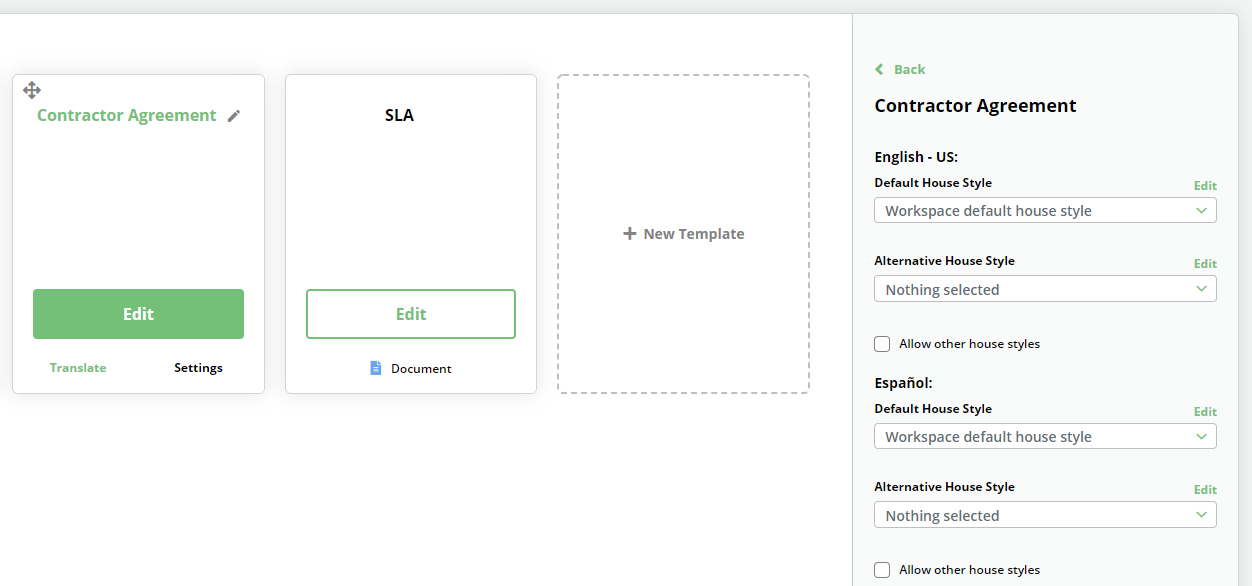 You can choose the default "House Style" templates for advanced export of Legito documents to MS Word for each template and each of its translations.
6. Template Instructions
You can choose that template instructions will be displayed in a pop-up window in selected situations.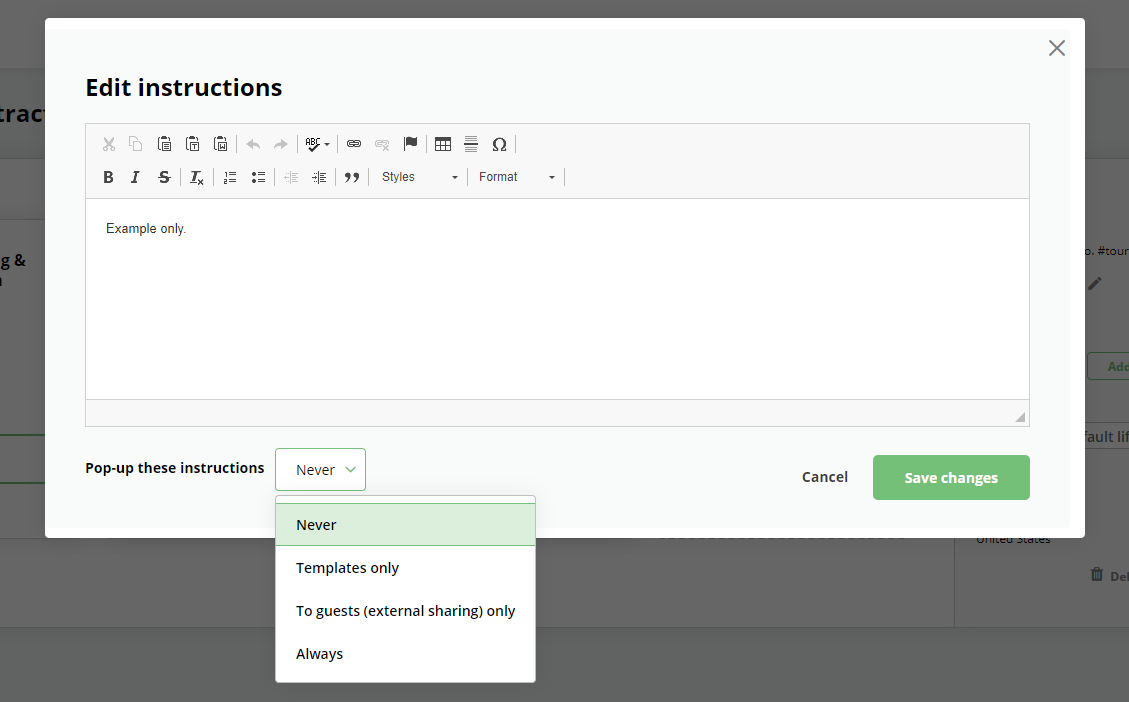 If you will do so, the user will see them immediately after she/he opens a template or a document created from an automated template.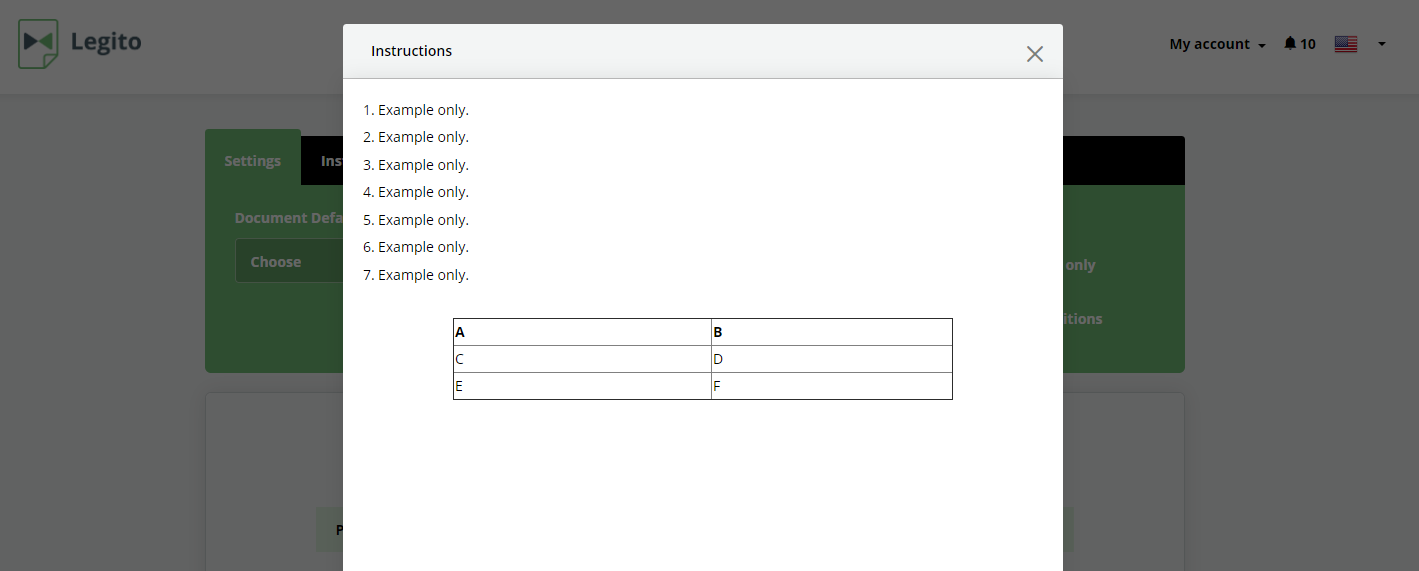 7. "No Export" Templates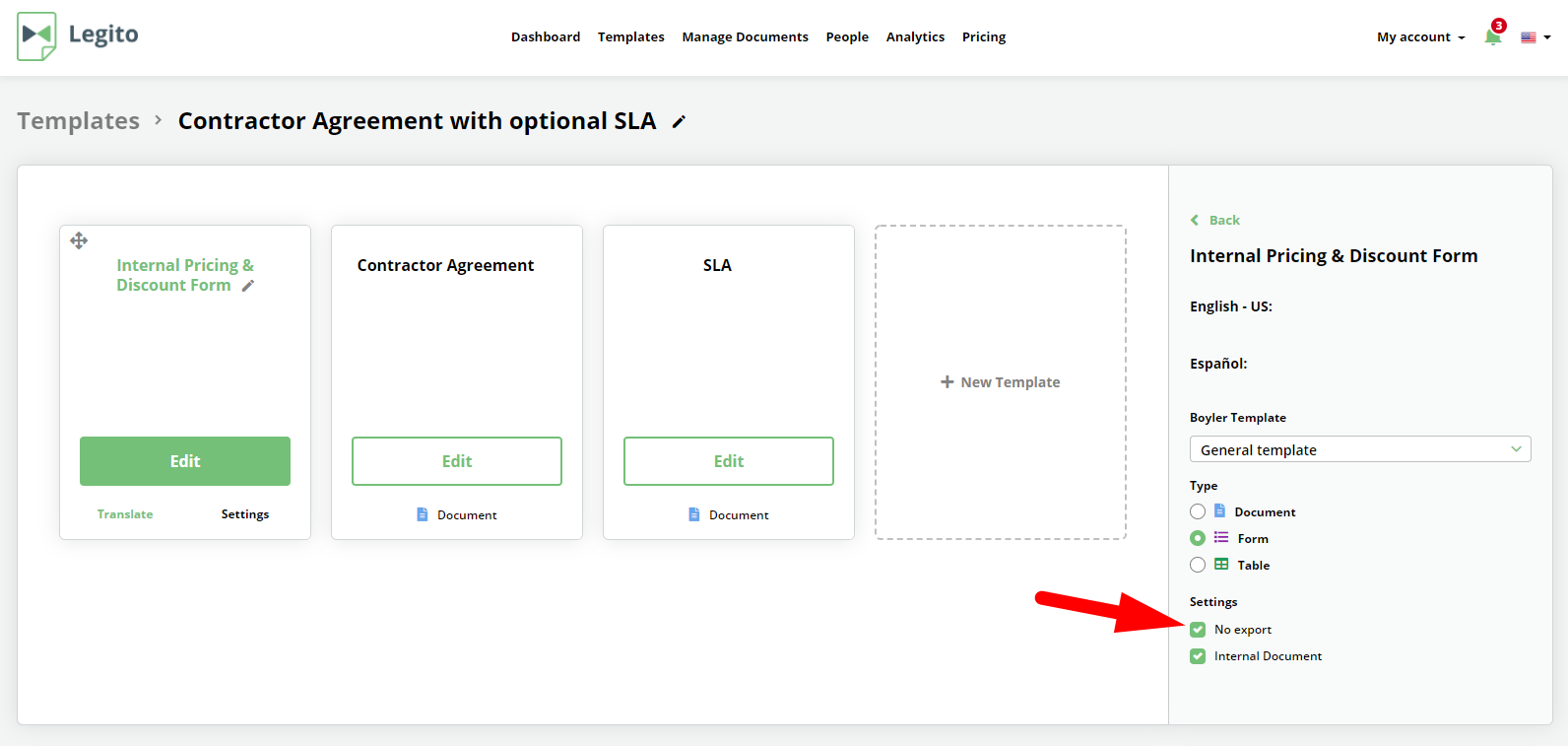 You can label some templates as "No export." In such a case, nobody would be able to export them to Word or PDF. All Forms are marked by default as "No export."
8. New Permissions
Can manage House Styles – will allow such users to manage House Style templates for advanced export to MS Word. Till now, only admins were able to do that.
Can view internal documents  – will allow such users to see templates marked as "internal."
9. Search Keywords
This feature is useful for organizations with a large number of templates in their workspace. You can insert search keywords to help users find the right template at the Dashboard or Template section. For example, if your template is called "Confidentiality Agreement," your keywords could be "NDA, non-disclosure."
---
Don't have Legito account yet?
Try Legito for free at www.legito.com.