New Legito Update Released! What Is New?
New Types of Conditions

Conditions Related to Repeated Clauses
You can now set up a new type of condition: a text (e.g. full stop or comma) shall be added to a clause if such (or another) clause is first, last or any in other.

Conditions Related to Buttons
Another condition you can now set up: a text or a clause will be added to a document only if the user clicks to a button X times, including other mathematical operators. Also, conditions "has been clicked" and "hasn't been clicked" were modified. From now on, they respect minimal values of Buttons (explained below).


Real-Time Chat
You can use our new chat to discuss your documents in real-time. It also tracks all changes in messages.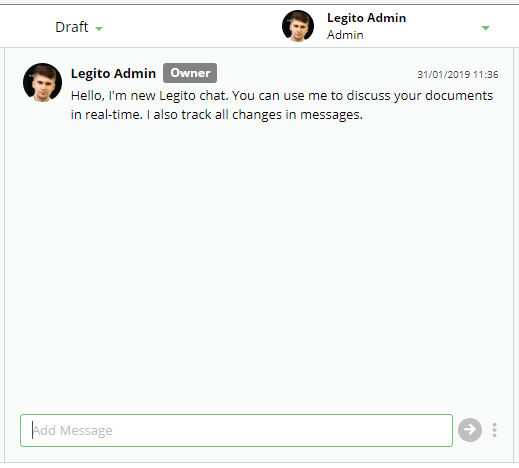 Significantly Precise Conversion from Word documents to Legito Smart Documents
Conversion from Word is now more precise regarding order (subordinance) of clauses, numbering of clauses and also spaces between elements after conversion from Word.
Minimal and Maximal value of Buttons
You can now set up minimal and maximal values of buttons. It means that if you want to have a clause repeated according to a button in your document at least X times and/or not more than Y times, you can achieve this via this feature.

Enhanced Document Numbering
We rebuilt our numbering engine, which now reflects numbering styles also in the Legito user interface, not just in Word like before.
Management of Content in Footer of Your Workspace
We noticed you are using Legito to collaborate with your clients inside your workspace as well. Therefore, we added an option that allows you to design your own footer for your workspace. Typically, you can add references to your webpages, terms and conditions, cookies and privacy policy.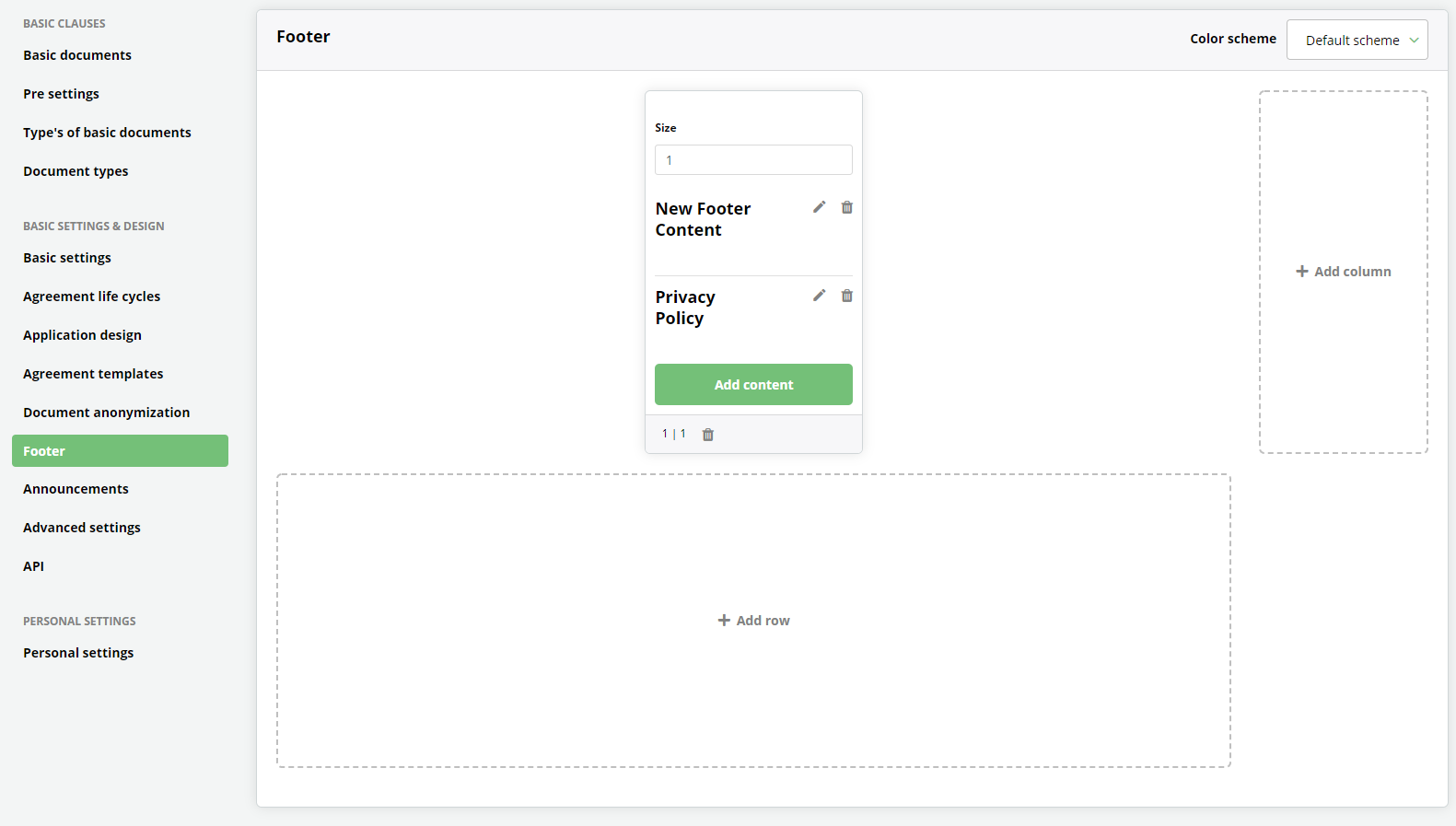 You can now have easy access to full overview over usage of your Legito workspace. Great complementary feature to our Document Content Analytics.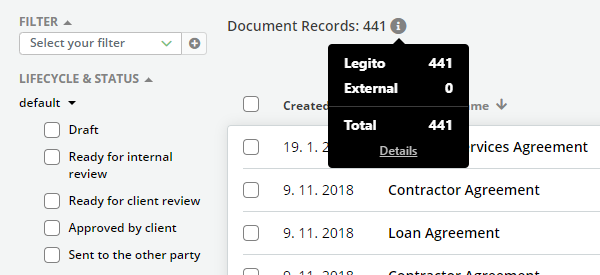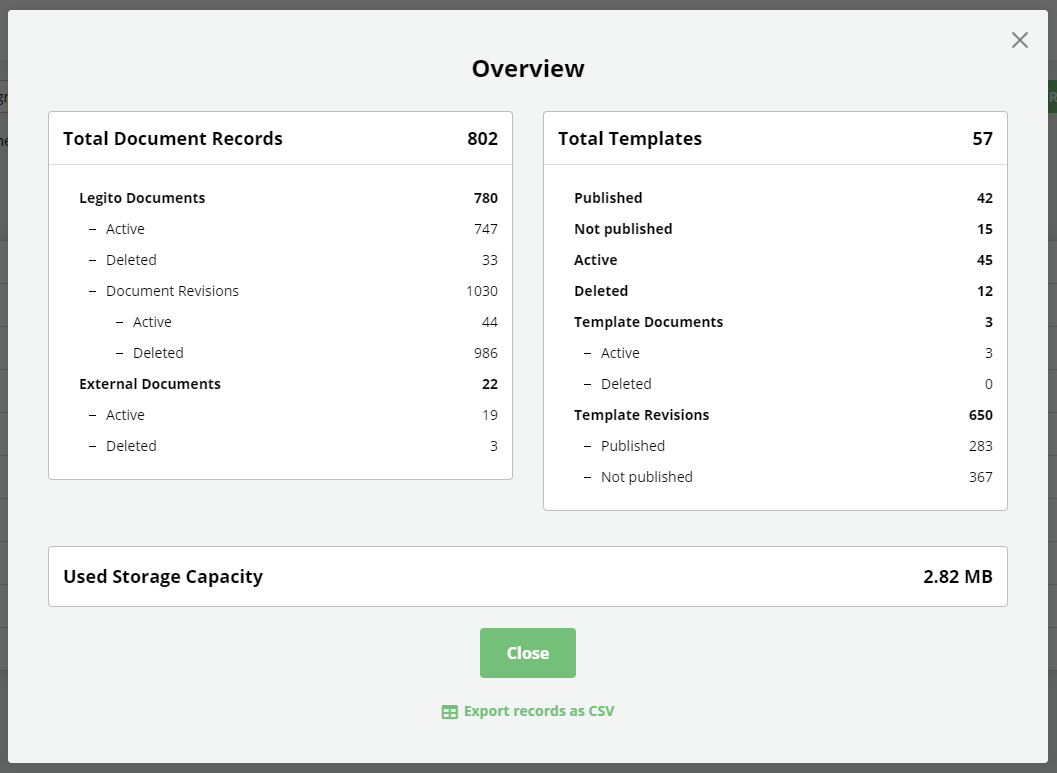 You can now announce to users of your workspace important news. Those may regard changes in the law, in your firm, or your Legito workspace.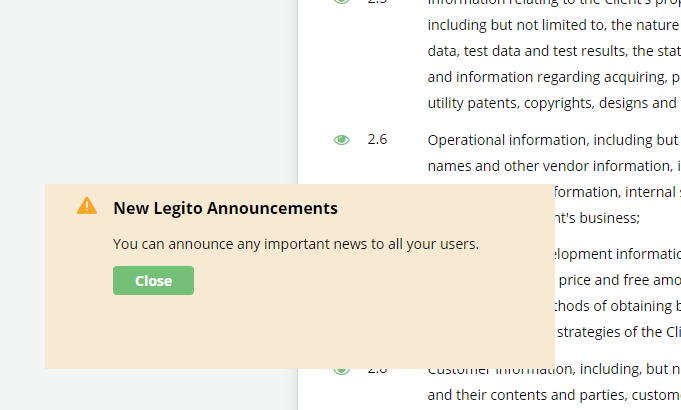 Features for Bilingual Documents
You can generate a single clause in bilingual (two columns) document across those two columns (useful mainly for signatures). You can also automatically copy a text inserted to a language in the first column to a language in the second one.
We hope you'll enjoy our new Legito update!
---
Not Using Legito Yet?