November 2021 Release: Editing Third Party Documents Online And More
1) Embedded web version of Microsoft Word, Excel & PowerPoint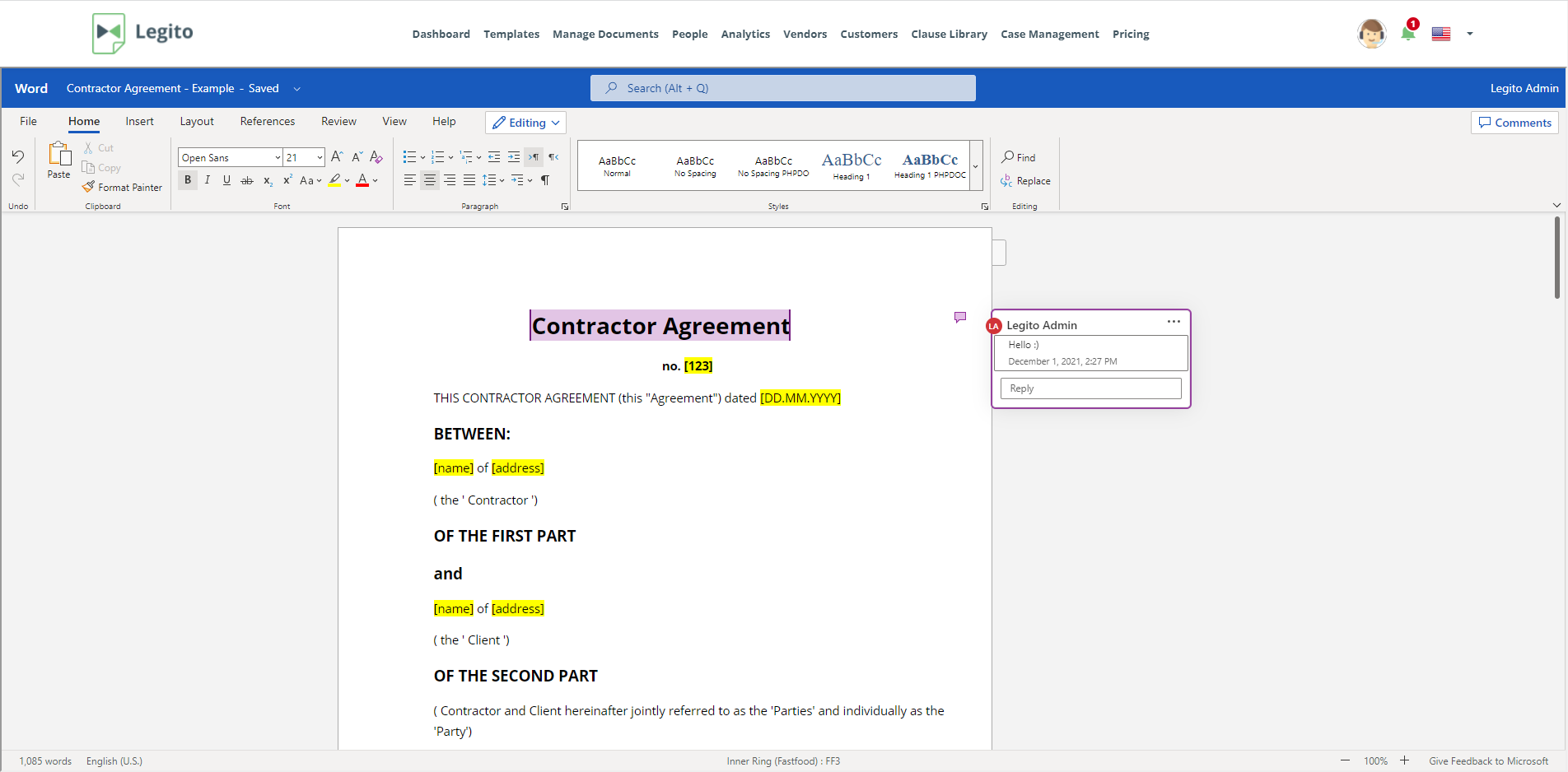 Thanks to our partnership with Microsoft, it is possible to edit Word, Excel, and PowerPoint documents uploaded to Legito online directly in your internet browser.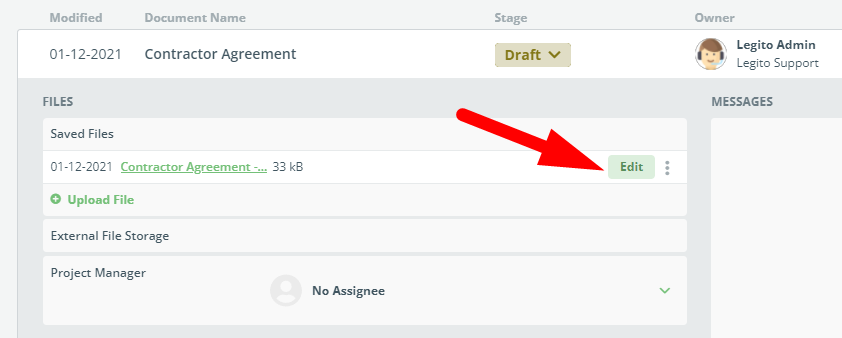 Real-time collaboration mode is also included if the Document Record (file) is shared with other users, so more people can edit those documents at the same time.

Your changes made online to uploaded Word, Excel, and PowerPoint documents are automatically saved. Legito also creates versions of edited documents so that you can go back to previous versions at any time. You can also see who created each version and when.
All your favorite Word features such as Track Changes, Comments, spelling, and grammar check are included.
In addition to DOCX, XLSX, and PPTX formats, you can also edit similar formats such as RTF, ODT, CSV, and others.
Your ability to edit documents respects user permissions (at least when the permission to edit documents is needed) and the settings of the current Workflow Stage (e.g. editing is not possible if the "lock document" property is activated).
This feature is also available for Attachments to your Legito smart documents.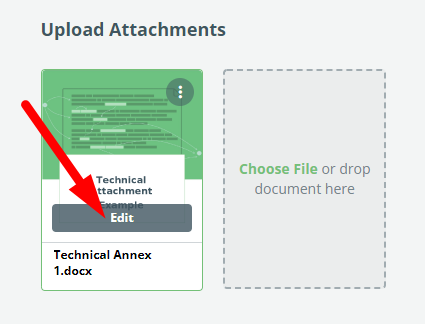 This feature is currently available in preliminary access mode, so please contact us at helpdesk@legito.com to get access to it.
2) Condition for Document Languages
Legito's Template Editor has the following new types of Conditions that refer to the language settings of a Document featuring:
has a dual language

does not have a dual language
has a primary language set to

(followed by language dropdown)

does not have a primary language set to

(followed by language dropdown)

has a secondary language set to

(followed by language dropdown)

does not have a

secondary

language set to

(followed by language dropdown)