October 2021 Release: Combining PDFs and Auto-generating of System Names
The October release brings three new features, and a beta release of another. We start with one that corporate lawyers will particularly like: you can now download a group of documents as a single PDF, making it easier to present one file for signature or to avoid individual items being omitted by accident or presented out of sequence. It should also be useful for organisations like real estate agents who build documents for clients by adding together content from different contributors. On the subject of signatures, the second new feature allows you to use the DocuSign feature to specify the order in which a document must be signed by multiple signatories. This will be useful for organisations that have a policy of being the last person to sign a contract. For template editors, we introduce automatic naming of selected elements and clauses – it's another example of Legito being smart about anticipating what's needed so that you don't have to do it. In beta release, you can now set page margins for Templates.
1) Combining PDFs into 1 file
There are situations when our users need to download all bundled documents as one PDF file. Typically, this feature is useful when several documents are signed simultaneously or to preserve the order in which documents are presented. To use this feature, activate the "Combine all PDFs into one file" checkbox in the Download modal window.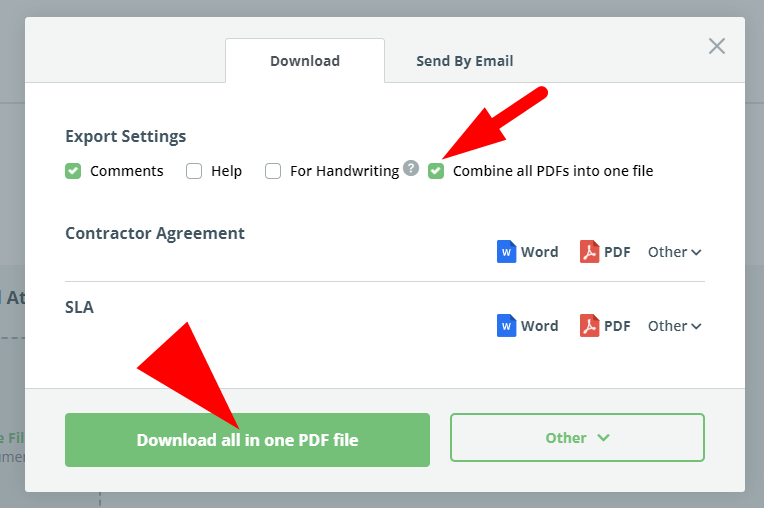 Moreover, if combining all bundled documents into one PDF file is your preferred method, you can make it a default option individually for each Template Suite.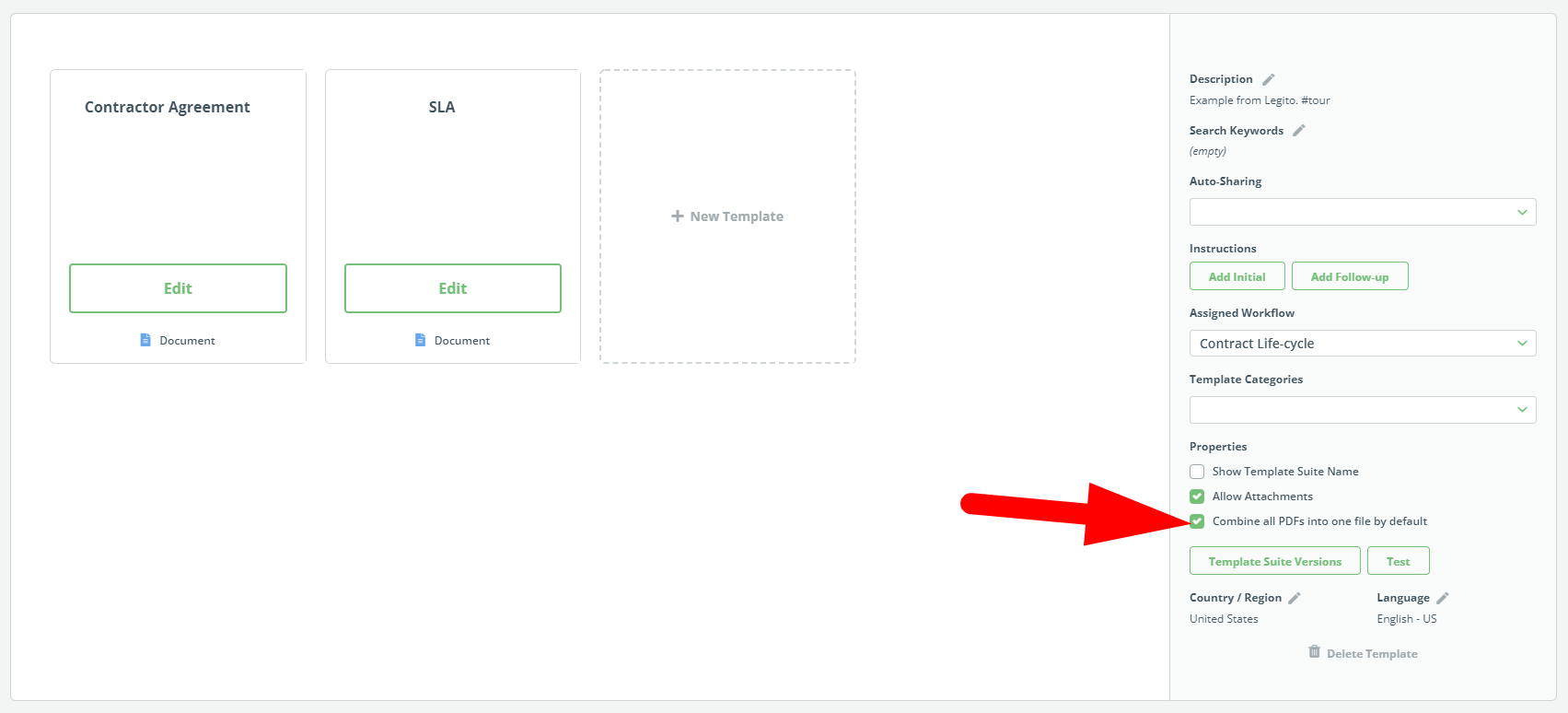 2) Auto-generating of System Names in Template Editor
To make automation of your template even simpler and faster, Legito will now automatically generate system names for selected elements and clauses. This feature can be configured in the Editor Settings tab of our Template Editor.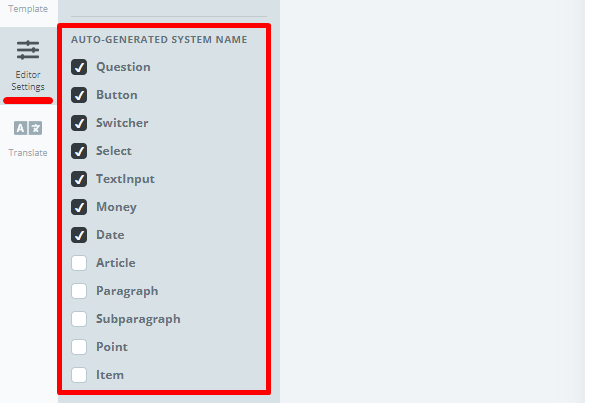 3) Consecutive signing for DocuSign and others
We enhanced our integration with DocuSign and other e-signature providers. It is possible to set the order in which signatories sign the document. To use this feature, activate the "Consecutive signing" checkbox in the Signing modal window.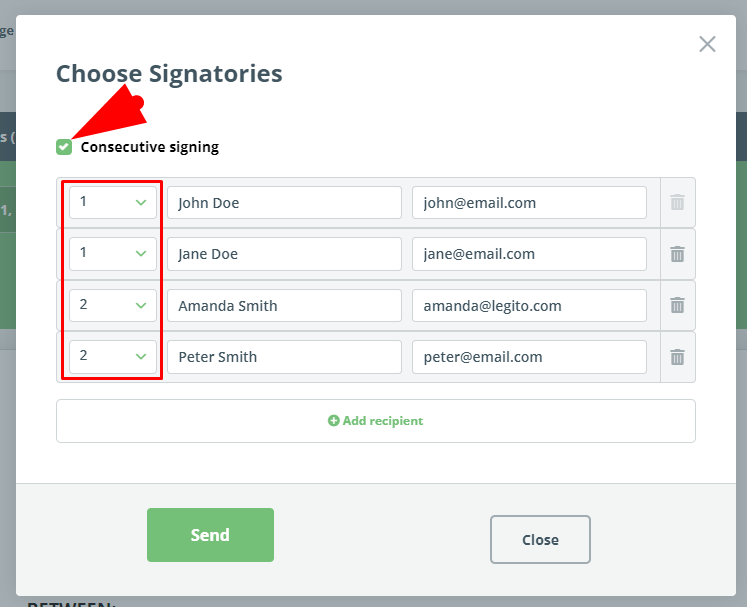 4) Template Editor – Document margins
It is possible to to set page margins for your Templates. This feature is currently in beta stage, limited to the Template Editor, and we will release a final version soon.