May 2020 Release: Centralized Document Layouts & Styles Management
Legito Styles help ensure that your clause (paragraph) formatting preferences are consistent throughout and among all your Legito documents. Using Styles that are aligned with the standard styles found in Microsoft Word and Google Docs, Legito Styles makes it is possible to define lists of Styles that can be applied to all of your Workspace documents. Learn more.
Customers with advanced formatting needs for Word or PDF documents should use Advanced Layout Designs and Advanced Styles in addition to Styles. (learn more in the KnowledgeBase Article).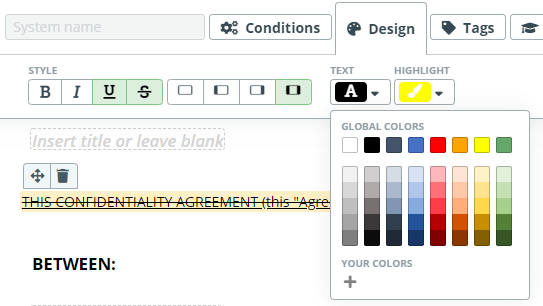 2) Enhanced DocuSign Integration
Now add signatories to your documents without adding signatory annotations. Added signatories are able to place their signatures to documents on their own.