Join your fellow back-office, business, compliance, HR, legal, operations, and procurement/sourcing innovators from all around the world at the Legito PowerUp conference!
Get ready to meet the community in the beautiful city of Prague and participate in our showcase of the best of digital transformation, document lifecycle management, and document automation. PowerUp your business with insight, training, and energy from the organisations that are proud to share their success stories. This event is all about inspiration, interaction, and action.
Workshop: Advanced Document Automation
Various topics will be covered such as sections, clause library, advanced styling, methods of data import, and more. This workshop will provide you with an opportunity to gain a comprehensive understanding of these topics, and explore how they can be implemented in real-world scenarios to enhance your skills and knowledge.

9:30 AM CEST (3:30 AM EST)
9:35 AM CEST (3:35 AM EST)
Stewart McKelvey's Document Automation Journey
Document automation platforms like Legito have huge potential to reduce the time it takes to produce error-free and high quality legal documents, but its adoption by law firms presents a number of key questions and challenges.
When law firms bill out on an hourly basis how can they monetize the value of their automated documents and create incentives for practitioners to use them? How can firms pick the right document automation platforms to best ensure user adoption with so many options in the market? How can firms avoid common pitfalls with major technology implementations?
In this interactive session, Stewart McKelvey's document automation journey will be outlined in detail providing best practices and lessons learned along the way.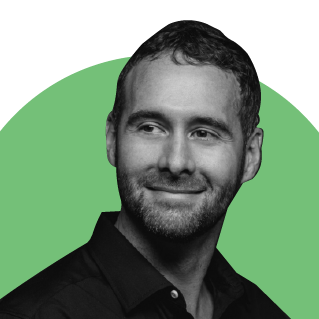 10:20 AM CEST (4:20 AM EST)
How I Became a Citizen Developer (…and why you should too)
Citizen developers are the power behind modern applications. Charles Drayson will look at the business and personal benefits of becoming a citizen developer. It's a compelling concept now; it's only becoming more exciting.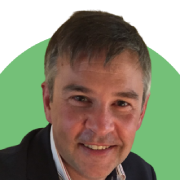 10:50 AM CEST (4:50 AM EST)
Unlocking Success: Consultants in Digital Transformation
Importance of understanding the corporate environment and ongoing document workflows in the selection of a no-code platform for legal and back office. Learn about the role of consultants in digital transformation, including strategies for remaining independent, selecting and advising on the best software, and outsourcing implementation.
Get fresh insights into market standards and advice on effective consultation in this field. Don't miss out on the opportunity to develop your understanding of no-code platform selection and the critical role of consultants in digital transformation.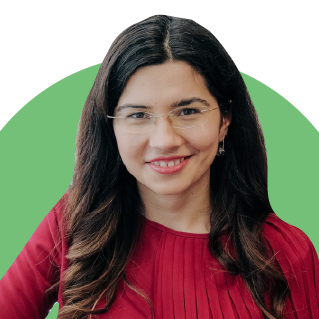 11:10 PM CEST (5:10 AM EST)
Fireside Chat: Smart Documents as a Service
Transforming legal operations with the power of a Contract Management Software and a dynamic combination of legal content as product. Creating contracts can be a time-consuming and error-prone process. Combining a contract management software and legal content can be highly beneficial for businesses and organizations that deal with a large volume of contracts and legal documents.
By offering legal content with a highly user friendly contract management software, users can access relevant legally secure information and resources in real-time, making it easier to manage contracts and workflows, avoid mistakes and ensure compliance with legal requirements.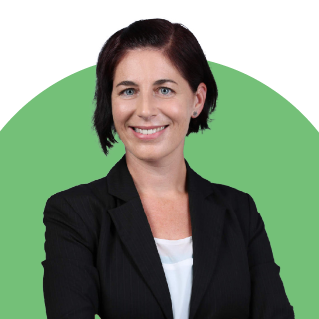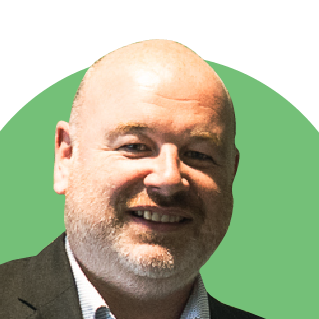 11:25 PM CEST (5:25 AM EST)
Success Story: Sales Automation in an International Technology Company
EGT representatives and their implementation partner will highlight the benefits of using technology for sales automation. From presenting what challenges the organization faced prior to implementation, to explaining why it was important to find a solution, to what impact the implementation of automation has had on the company such as increased efficiency, reduced costs, increased accuracy, improved compliance and more.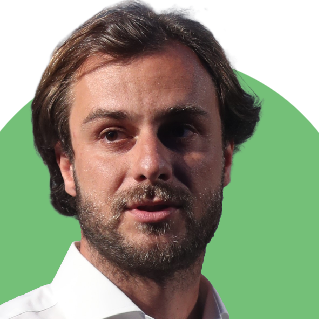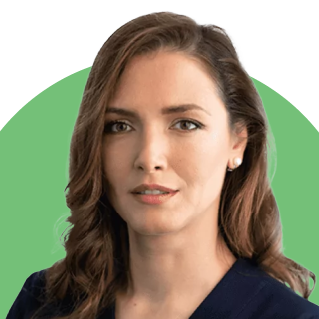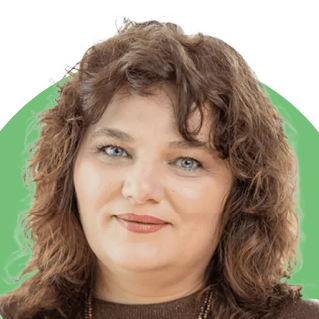 11:45 PM CEST (5:45 AM EST)
Ondrej and the Legito team will introduce new Legito innovations that will empower your company to build solutions enabling your teams to work smarter, deliver faster, collaborate easier, and be happier at work.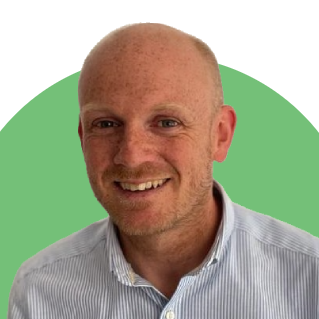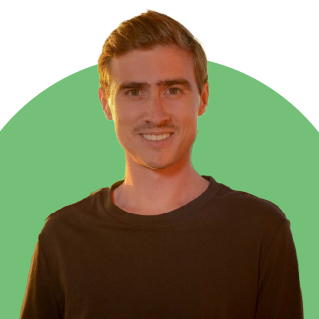 12:00 PM CEST (6:00 AM EST)
1:00 PM CEST (7:00 AM EST)
The Ultimate Guide from Conception to Completion
Join Duong Hong, a seasoned expert who has successfully managed multiple large-scale CLM and document automation implementation projects in the US and Europe, as he takes you through the entire buyer's journey of implementing a tool like Legito.
From the initial idea to a fully functioning solution, Duong will share insights on the preparation, implementation, and onboarding process. He will also highlight the common pitfalls, challenges, and lessons learned from these projects in large companies. Don't miss this opportunity to gain valuable insights on how to effectively implement CLM tools and navigate the complexities of such projects in a corporate environment.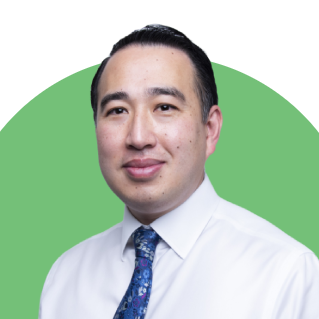 1:35 PM CEST (7:35 AM EST)
Panel Discussion: Cross-Industry Perspectives on Business Innovations
Gain diverse perspectives on successful project implementations and challenges in this dynamic panel on cross-industry business innovations. Industry leaders share insights, strategies, and real-world experiences, highlighting smooth project outcomes and lessons from overcoming obstacles. Discover how innovation reshapes businesses. Join us for valuable insights and inspiration.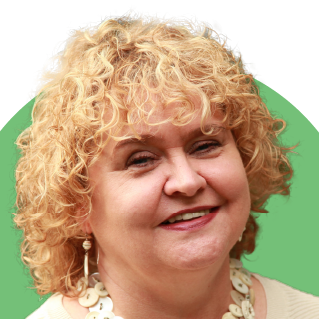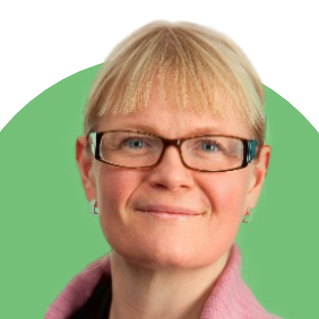 Christel Eriksson Götehed

2:10 PM CEST (8:10 AM EST)
Case Study: Introducing Automation as The Ultimate Game Changer
Transform your legal operations with practical tips and an inspiring success story shared by Salvador Lopez, the visionary founder of Mexican law firm Stratego. You'll discover how automation can change the way your firm operates and gain valuable insights for effective implementation.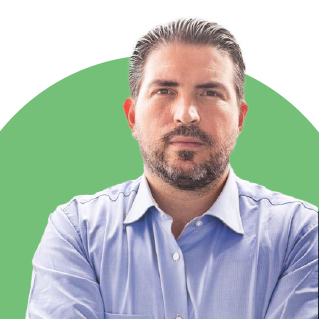 Salvador López Villaseñor
2:35 PM CEST (8:35 AM EST)
Scaling Automation Project: From Implementation to Enterprise-wide Adoption
Discover the strategies and techniques employed to generate excitement and drive widespread adoption of automation throughout the company. Join Luigi Cominelli, an experienced Knowledge Manager with 16 years of expertise in the field, as he shares insights on successfully captivating and inspiring end users about the power of automation.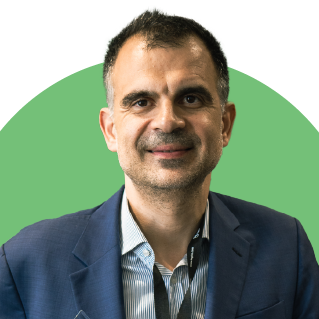 3:00 PM CEST (9:00 AM EST)
3:20 PM CEST (9:20 AM EST)
Fireside chat: How to Buy Technology for Business Professionals
General Counsels often report that buying legal tech is a minefield with so many products to select, challenges with internal approvals and finding the time to implement. Iain Larkins, former General Counsel of Mercedes-Benz and founder of the innovative law firm, Radius Law, discusses these challenges and recommended solutions. Iain is joined by Harry Johnston who leads many of Radius Law's tech innovations.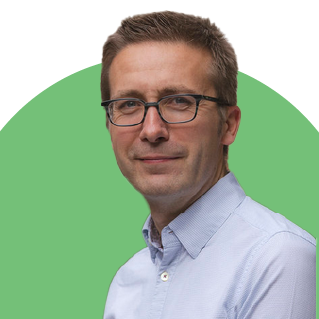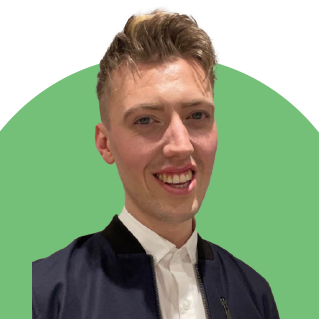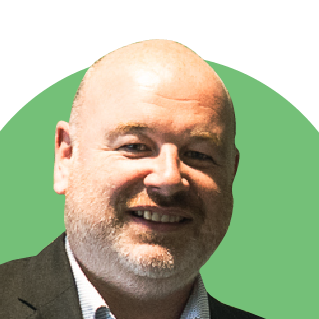 3:40 PM CEST (9:40 AM EST)
Fireside Chat: Maximizing Automation's Impact for Business Results
Winning at automation requires a platform with robust capabilities such as workflows, content services and decision management. Join us for a Fireside Chat with Tawnya Gilreath, Director at The California Association of Business Brokers (CABB), to discuss how she selected and implemented Legito as CABB's platform to maximize the value it provides to its members.
John Hults will join Tawnya to discuss how Legito partnered with her to effectively implement new technology engaging critical stakeholders, including the Board of Direction and members to accomplish positive change at CABB to maximize the impact of automation for its members.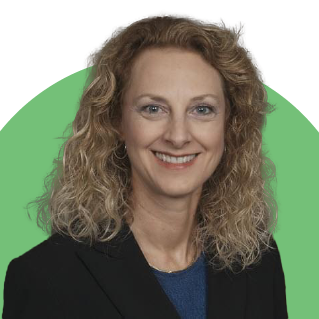 4:10 PM CEST (10:10 AM EST)
Navigating the Automation Journey: The Do's and Don'ts of a Successful Automation Project
Automation projects have become increasingly important in today's fast-paced business environment, as they offer a means to increase efficiency, reduce costs, and improve overall productivity. However, implementing an automation project is not without its challenges. In this presentation, we will explore the best practices and pitfalls to avoid when embarking on an automation project.
4:40 PM CEST (10:40 AM EST)
Workshop: Using Legito for Automation of Non-document Processes
A look at how to create applications in Legito, leveraging multiple tools to work together providing management, insights and organisation of business data and documents, promoting more efficient work practices and compliance.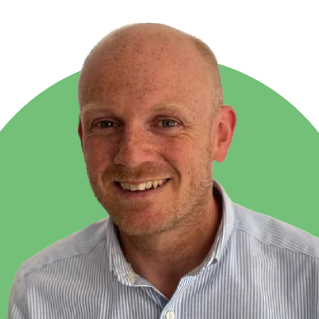 Networking and After Party for Legito Customers and Partners

Come aboard the Legito PowerUp boat party! Join us for an evening dinner cruise on the Vltava River, and see historical UNESCO-listed Prague city center from this unique perspective.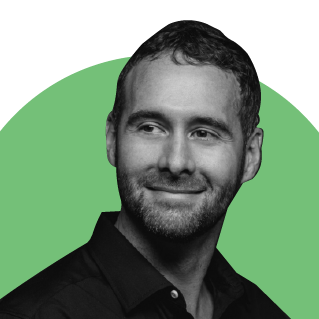 Paul V. Saunders
Chief Innovation Officer and Partner at Stewart McKelvey
Paul is the Chief Innovation Officer and a Partner at Stewart McKelvey, one of Atlantic Canada's largest law firms with offices in all 4 Atlantic Provinces. Paul is a lawyer with a background in business, IT and finance that specialized M&A and project management on large corporate transactions before taking on his current role in 2015. Paul oversees the Firm's process improvement, pricing, and legal project management functions. He was instrumental in the development and ongoing support and maintenance of the Firm's intranet, document automation platforms, profitability model, financial dashboards, and partner compensation process. Paul offers consulting services to the Firm's clients in process improvement and to other law firms in financial data analysis, profitability modelling and partner compensation redesign.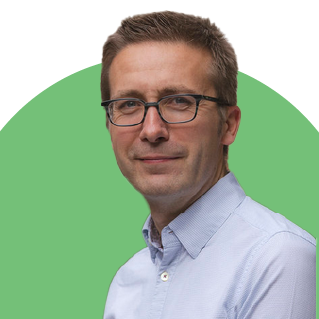 Iain Larkins
Managing Director at Radius Law
As Group General Counsel & Compliance Officer at Mercedes-Benz, he had responsibility for the company's businesses including wholesale, retail, bank & financial services, and Formula 1 vehicle manufacturing.
Ian established Radius Law in September 2013 – a UK commercial law firm with strengths in automotive, media, and tech sectors.
Throughout Ian's career as an in-house lawyer and then as a law firm leader, innovation has been at the heart. Radius Law's strapline is 'Law innovated' and Ian has previously been recognised in the Financial Times Innovative Lawyers report as a thought leader in legal management.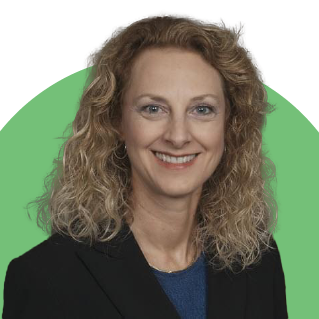 Tawnya Gilreath
M&A Advisor, Director of Forms at California Association of Business Brokers
Tawnya's business foundation came from 20+ years in information technologies, where she learned to pay careful attention to details. As a programmer/analyst, and later as director of IT, she served businesses ranging in size from small mom-and-pop shops to global corporations like Hewlett Packard and Investor's Business Daily.
As managing director of LA Business Pros and a practicing attorney focused on business law and estate planning, Tawnya helps business owners prepare, position, and sell their businesses with first-rate results.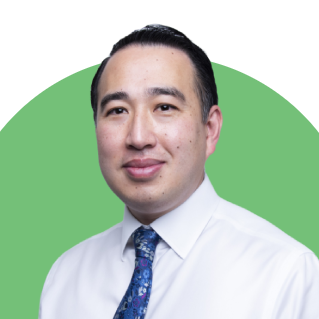 Duong Hong
Global Valuation & Advisory Transformation Advisor, Principal Consultant
Duong Hong managed one of the largest CLM and document automation implementation projects in the US and Europe.
Duong is a seasoned Programme Director with over 15 years' experience in the Property industry. Having spent the last 10 years delivering transformation programmes and projects for medium and large businesses, he has gained a wealth of skills and knowledge from across the industry, focusing on delivering solutions at the intersection of people, processes, and systems.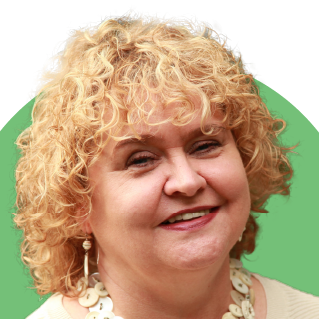 Sarah Sheehan
Consultant
Sarah is a commercial/IT lawyer of 35 years standing. She has been both an ardent user and promoter of legal technology and legal design for 25+ years in law firms (retiring last year after 18 years as a partner at Keystone Law, having been the firm's very first lawyer), as well as in-house legal, working as a consulting lawyer to legal teams in both large and small businesses. A 10-year stint with a US-based professional publisher, in a product development role, preceded a number of years with a leading document automation/assembly solution. All the above alongside volunteering for some 15 years as a board member for a UK-based in-house lawyers' association, including running a training programme for members, organising some 50 events per year – only possible with the help of document assembly! Currently 'lawyering' only as an adjunct to working with a number of clients on legal transformation projects, as well as Innovations Lead for a small niche law firm.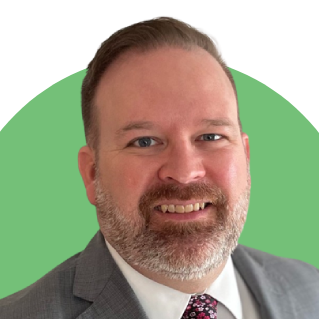 Mark Settle
President of Legito North America
Mark brings over 20 years of document automation and process experience, helping companies large and small across legal, banking, insurance, real estate and other industries.  Mark's technical background mixed with his implementation and client-facing experience has brought a unique blend that has helped him be effective in product, professional services and commercial roles.  Mark's previous roles include Software Engineer, Senior Software Engineer Consultant, Director of Professional Services and Chief Technology Officer.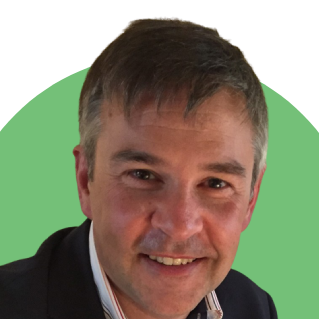 Charles Drayson
Lawyer, Chief Community Officer at Legito
Charles is a UK lawyer and LegalTech observer. He's been using document automation for 20 years to generate contracts, mostly for the IT industry. Charles writes articles for Legito about using document automation in real-world scenarios.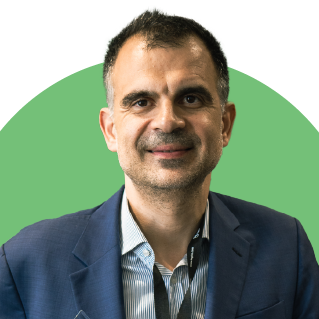 Luigi Cominelli
Legal-Tech Specialist, Legalsoftech | Associate Professor, University of Milan
Luigi Cominelli is a highly experienced Knowledge Manager who has successfully worked in the field for 16 years. Currently, he is using his knowledge to advise on the creation of a cutting-edge proprietary internal knowledge management system. At Legalsoftech, he heads a team of legal-tech specialists, providing automation services to a consortium of top Italian law firms.
Alongside his work at Legalsoftech, Luigi is an Associate Professor at the University of Milan Law School, teaching Sociology and Conflict Resolution. He has also been a Visiting Fellow at both Harvard Law School and Meiji University of Tokyo.
Luigi holds a J.D. (2000, cum laude) and a Ph.D. (2004, Sociology of law) from the University of Milan. He is also a certified mediator (2010) and a member of the Milan Bar (2006). With his vast expertise and impressive credentials, Luigi is a valuable asset to any team.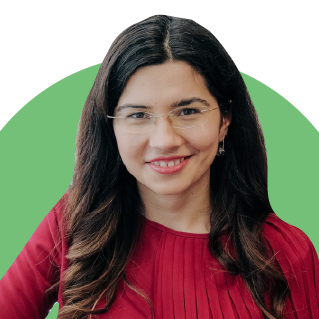 Lorena Roșia
Managing Associate at Reff & Associates SCA, member of Deloitte Legal
Lorena coordinated several contract management projects – implementation of a CLM tool for a real estate investor, vendor selection and global implementation of a CLM tool for a global chemicals company, support in the implementation of procurement CLM for a EU institution. Lorena is a fully qualified lawyer who has focused in on transformation and technology projects in the legal department. She has advised general counsels on the adoption of technology and the management of the legal department. She is experienced in legal operations, process improvements, design of legal operating models and implementation of legal technology solutions.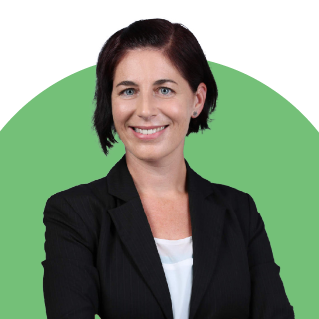 Josefina Klöpfer
Senior Product Manager at LexisNexis Austria
As Senior Product Manager at LexisNexis Austria, Josefina is focusing primarily on providing innovative tools and solutions for a best customer experience. Identifying customer needs and translating them into product features and enhancements brings a track record of successfully launching products that have met and exceeded customer expectations. She has been dedicated for over 15 years to the conception and further development of digital products in order to enhance processes or activities with surprising changes, always ready to discover and try out something new.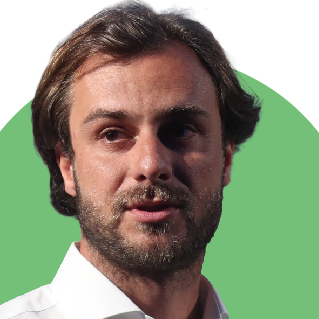 Pavlin Stoyanoff
CEO at Visiaw
Pavlin is a lawyer with more than 15 years of experience. He is an expert in implementing and developing digital solutions for legal practice optimization. Pavlin is the CEO of legal tech firm Visiaw, with vast experience working with companies such as CMS and Deloitte Legal. Visiaw develops, integrates, and implements digital solutions for lawyers and their client's legal teams. Visiaw focuses on contract automation, regulatory monitoring and advice, blockchain implementation, and project management. Pavlin has also worked on various EU and national policies and legislative acts that regulate new business technologies, big data, and crypto assets. Amongst other things, he is a lawyer in the energy and technology industries.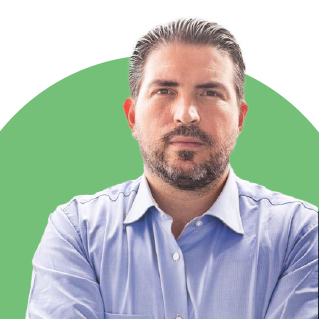 Salvador López Villaseñor
Managing Director at Stratego Firma
Salvador holds several impressive titles, including General Director, attorney and Founder of Stratego Firma, a top-tier Mexican law firm known for its size and influence. He obtained a Master's degree in Constitutional Law and Constitutional Rights from the distinguished Panamerican University, further enhancing his expertise in the legal field.
Aleksander Krzeszowiak
Knowledge & Innovation Manager at SSW Pragmatic Solutions
Aleksander Krzeszowiak is Knowledge&Innovation Manager in SSW Pragmatic Solutions, Poland. Legal advisor by profession, he leads a joint interdisciplinary team of software developers and lawyers focused on building a competitive advantage by accumulating knowledge, collecting data and automating processes in one of the biggest Polish law firms. Believing that future of legal practice and technology is intertwined he designs solutions for lawyers and support teams based on newest technologies, including low code (MS PowerPlatform), artificial intelligence (Aquila), and template automation (Legito). Aleksander combines his passion to logic and technology with deep understanding of legal business, as before joining SSW he gained vast experience as transaction lawyer in international law firms including Dentons and Linklaters.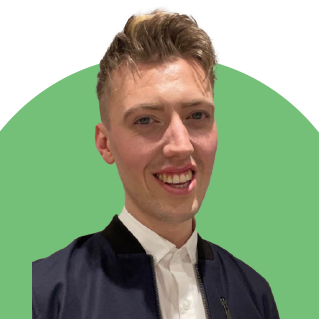 Harry Johnston
Paralegal at Radius Law
Harry, following the outbreak of coronavirus, transitioned out of marketing and sales within the fashion industry and entered the legal sector. Within his paralegal role at Radius Law, Harry assists the directors in both creating client-driven document automation and management solutions and developing the in-house document management system and automated documents. Since joining Radius Law, he has completed his LLM Master of Laws of England and Wales.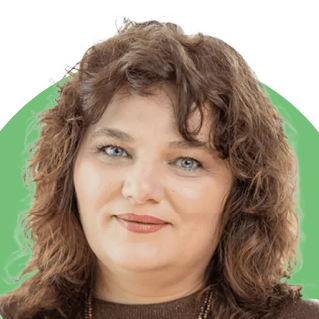 Maria Papazova
Chief Financial Officer at EGT
Maria oversees the company's global financial strategy and is responsible for executing financial best practices and maximizing shareholder value. She is also in charge of the Finance, Accounting, Taxes, Transfer Pricing SAP implementations, and procurement functions of the company. Maria has been with EGT since 2002, from almost the first days of the company.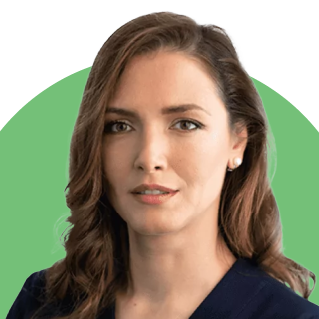 Katina Titkova
Head of Legal Department at EGT
Katina is responsible for the legal affairs of the entire corporation. Her role includes providing legal counsel to the board of directors, other senior management, and the company. She joined EGT at the beginning of 2020 with more than 17 years of experience in advising various private and public stakeholders on corporate and commercial law, as well as competition and regulatory law. Katina has been the head of the Legal and Human Resources Department of one of the biggest State-owned holding companies in Bulgaria. She has experience as a Chief Legal Adviser to the Legal Affairs Committee National Assembly of the Republic of Bulgaria, and her background includes a work record in a leading Tier 1 law firm.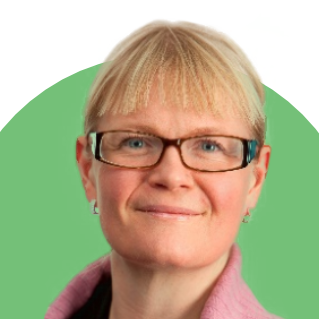 Christel Eriksson Götehed
Vice President and the Head of Group Legal Sourcing at Telia Company
Christel is the Vice President and the Head of Group Legal Sourcing at Telia Company, where she manages a dream team of lawyers supporting the Sourcing organization. A zealous process optimizer at heart, she is deeply passionate about enhancing the delivery of legal services through smart and easy-to-use solutions. By empowering her team to experiment with legal tech, in 2018 Sourcing Legal won a company-wide Shark Tank competition focused on AI innovation and in 2021 the team embarked on the journey to implement a contract generator tool to find a smarter and more efficient way-of-working to assist the Sourcing community. With a career spanning over 20 years, she has experience in corporate governance, M&A, contracts and privacy law, and a seasoned understanding of the telecoms and IT industry. Christel holds LL.M. from Umeå University.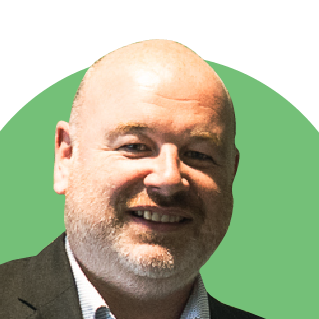 Gary Eunson
Chief Sales Officer at Legito
Gary has over a decade's worth of experience in the document automation field. As the Global Sales Director and Country Manager at HotDocs Group, he turned around lagging sales, ushering in triple digit increases in growth through building strategic alliances, and savvy negotiation. Working alongside the CEO, he established and integrated the North American business to cement this growth.
In his role as CSO at Legito, Gary leverages his years of experience working with major corporates to oversee the execution of the sales team's overall global strategy, collaborating closely with the marketing and product teams to understand and meet client needs.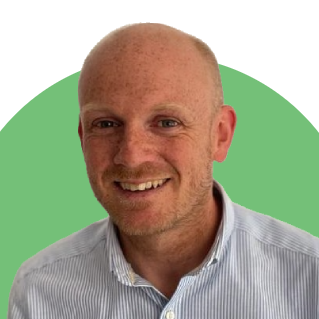 Paul Marlborough
Presales Technical Consultant at Legito
Paul is an experienced Consultant with a demonstrated history of working in the information technology and services industry to successfully solve business challenges by providing considered, relevant, customer centric solutions. Applying both cutting edge technology and industry best practices based on the customers needs.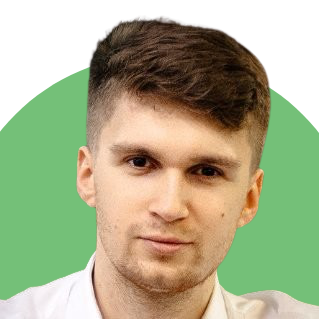 Ondrej Materna
CEO at Legito
Ondrej is a geek, a lawyer, and the CEO of Legito – the automated document drafting and management platform helping over 170,000 users in over 50 countries automate their document drafting and management needs. Ondrej has been able to welcome Fortune 500 companies and top law firms to Legito because he believes that our employees are too valuable to be made to squander time on mundane and repetitive tasks.
WHERE
Na Prikope 22, 110 00 Prague 1, Czechia