Join your fellow back-office, business, compliance, HR, legal, operations, and procurement/sourcing innovators from all around the world at the Legito PowerUp conference!
Get ready to meet the community in the beautiful city of Prague and participate in our showcase of the best of digital transformation, document lifecycle management, and document automation. PowerUp your business with insight, training, and energy from the organisations that are proud to share their success stories. This event is all about inspiration, interaction, and action.
Workshop: How to Get Ready for Automation
You've decided to deploy some automation and now you want the best chance of early success for the team. This workshop will help you define a quick-start deployment and identify the factors for success. We hope you'll chose Legito, but this workshop will help you with any automation solution. Avoid false starts, surprises and big IT projects.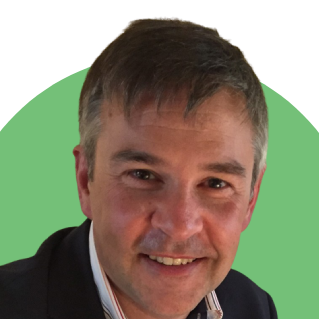 Workshop: Automation of Advanced Use Cases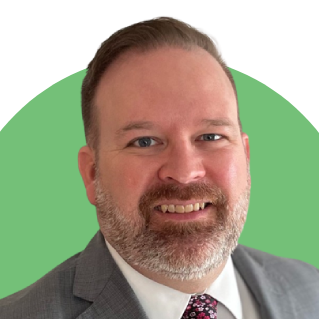 Workshop: Automation of Document-oriented Processes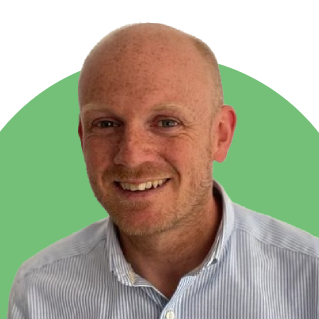 2:00 PM CET (8:00 AM EST)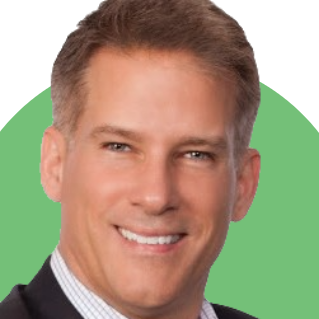 2:05 PM CET (8:05 AM EST)
Interaction, inspiration and action: PowerUp kick-of
What you do matters. Charles Drayson begins Powerup 2022 looking at the contribution we make to organisations if we see document automation in a full business context. Interaction, inspiration and action starts here.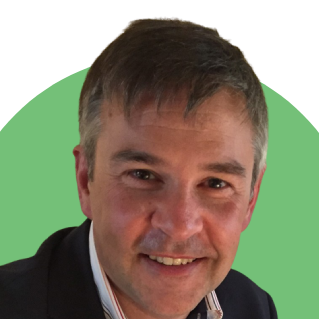 2:35 PM CET (8:35 AM EST)
From Evaluation to Adoption: Successful Technology Implementation
Struggling with how to effectively pick the right product for your business? Is your product deployment proving to be a major challenge? Have a great product, released it to your business, and now struggling with adoption? Mark Settle will review tools and steps for a successful product selection, implementation and adoption of your technology solution.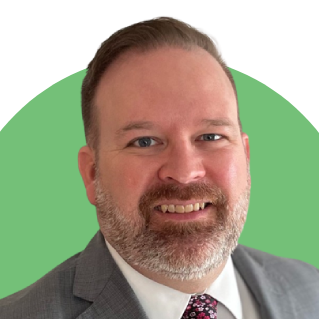 3:05 PM CET (9:05 AM EST)
Fireside Chat with Sarah Sheehan
Sarah will discuss her long term experience with innovations in professional services and deployment of no code automation solutions with Gary Eunson.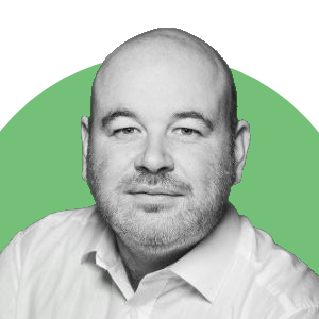 3:35 PM CET (9:35 AM EST)
How international company Telia successfully implemented automation solutions for Legal assisting the Sourcing community.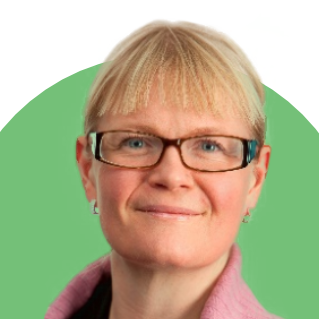 Christel Eriksson Götehed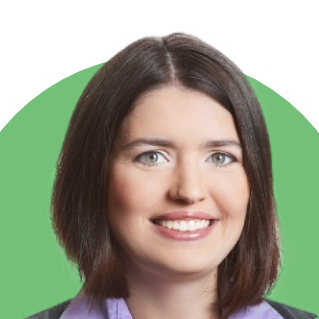 4:15 PM CET (10:15 AM EST)
Ondrej will introduce how Legito's new innovations will empower your company to build solutions that enable your teams to work smarter, deliver faster, collaborate easier, and be happier at work.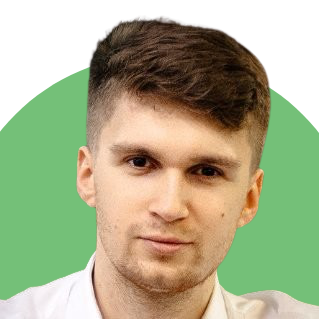 4:30 PM CET (10:30 AM EST)
Success Story – Automation of Disputes for Banking and Finance Litigation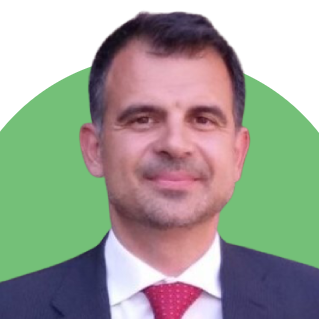 4:50 PM CET (10:50 AM EST)
Panel Discussion – Automation in Real Estate Industry
Innovators in Real Estate will share their experience and practical tips from their successful adoption of automation.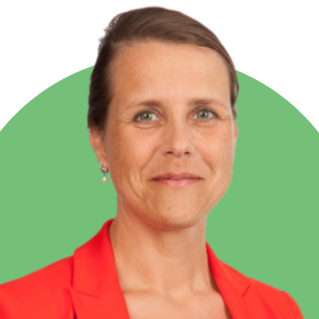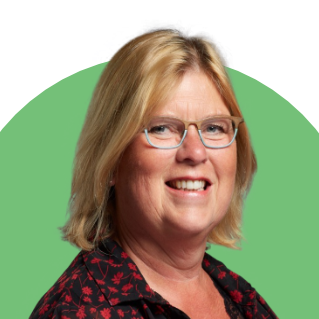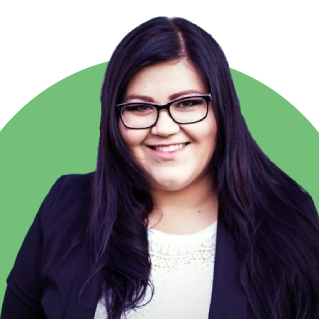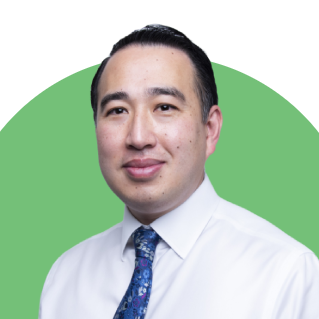 5:25 PM CET (11:25 AM EST)
Success Story – CLM & Document Automation in a Large Law Firm
Get inspired by Gomez Pinzon – one of the largest law firms in South America, and find out how they increase their efficiency by implementing Document life cycle management and document automation.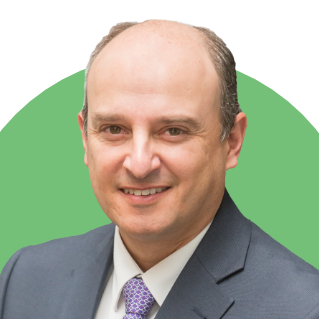 Mauricio Jaramillo Campuzano
5:55 PM CET (11:55 AM EST)
Panel Discussion – Automation for Sourcing and Procurement Departments
Innovators in Sourcing will share their experience and practical tips from their successful adoption of automation.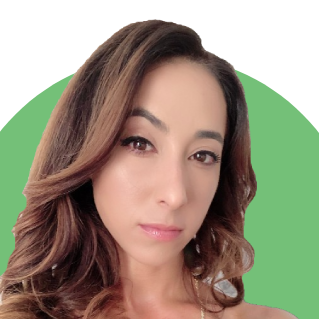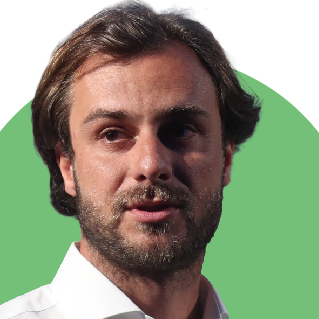 6:15 PM CET (12:15 PM EST)
Legal team challenges within a fast growing company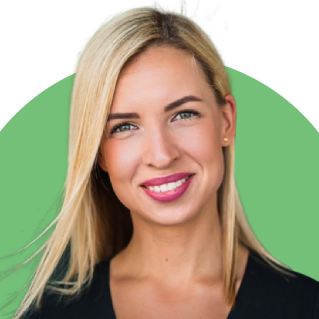 6:30 PM CET (12:30 PM EST)
Panel Discussion – Automation and Innovation for Law Firms and Corporate Legal Departments
Innovators from legal departments, legal operations, and law firms will share their experience and practical tips from their successful adoption of automation.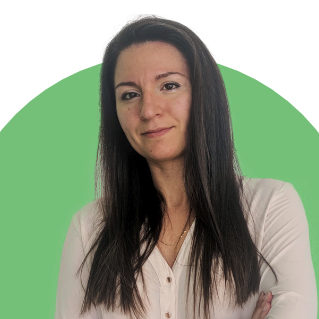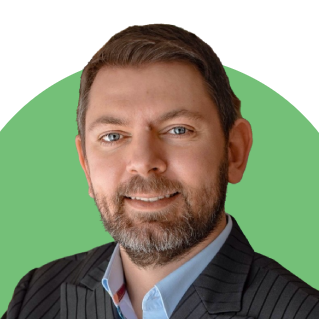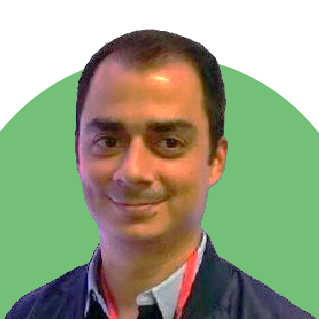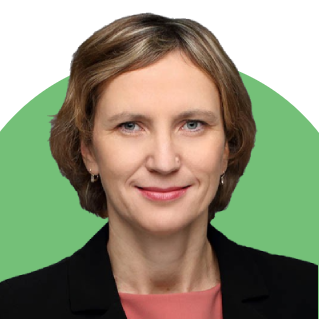 7:05 PM CET (1:05 PM EST)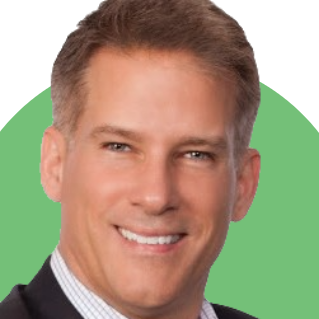 Networking and After Party for Legito Customers and Partners

 
Come aboard the Legito PowerUp boat party! Join us for an evening dinner cruise on the Vltava River, and see historical UNESCO-listed Prague city center from this unique perspective. Transport from O2 Universum and back to is all included.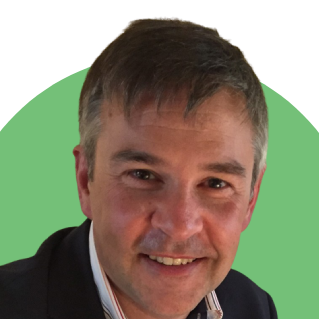 Charles Drayson
Lawyer, Chief Community Officer at Legito
Charles is a UK lawyer and LegalTech observer. He's been using document automation for 20 years to generate contracts, mostly for the IT industry. Charles writes articles for Legito about using document automation in real-world scenarios.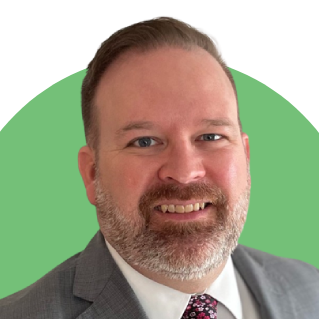 Mark Settle
President of Legito North America
Mark brings over 20 years of document automation and process experience, helping companies large and small across legal, banking, insurance, real estate and other industries.  Mark's technical background mixed with his implementation and client-facing experience has brought a unique blend that has helped him be effective in product, professional services and commercial roles.  Mark's previous roles include Software Engineer, Senior Software Engineer Consultant, Director of Professional Services and Chief Technology Officer.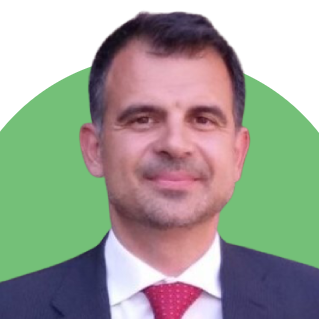 Luigi Cominelli
Legal-Tech Specialist, Legalsoftech Associate Professor, University of Milan
Luigi
 Cominelli, after 15 successful years as a Knowledge Manager, now advises in the creation of a combined proprietary internal knowledge management system. He heads a team of legal-tech specialists at Legalsoftech, providing automatization services to a consortium of Italian law firms. In addition to teaching Sociology and Conflict Resolution as an Associate Professor at the University of Milan Law School, 
Luigi
 has also been a Visiting Fellow at the Program on Negotiation at Harvard Law School as well as at the Meiji University of Tokyo. 
Luigi
received his J.D. (2000, cum laude) and Ph.D. (2004, Sociology of law) from the University of Milan, is a certified mediator (2010) and is a member of the Milan Bar (2006).

Sarah Sheehan
Consultant
Sarah is a commercial/IT lawyer of 35 years standing. She has been both an ardent user and promoter of legal technology and legal design for 25+ years in law firms (retiring last year after 18 years as a partner at Keystone Law, having been the firm's very first lawyer), as well as in-house legal, working as a consulting lawyer to legal teams in both large and small businesses.
A 10-year stint with a US-based professional publisher, in a product development role, preceded a number of years with a leading document automation/assembly solution.
All the above alongside volunteering for some 15 years as a board member for a UK-based in-house lawyers' association, including running a training programme for members, organising some 50 events per year – only possible with the help of document assembly!
Currently 'lawyering' only as an adjunct to working with a number of clients on legal transformation projects, as well as Innovations Lead for a small niche law firm.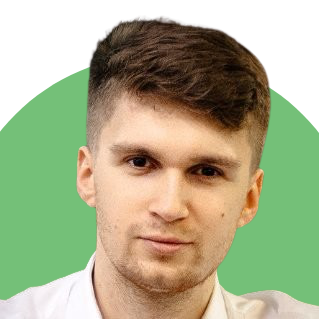 Ondrej Materna
CEO at Legito
Ondrej is a geek, a lawyer, and the CEO of Legito – the automated document drafting and management platform helping over 170,000 users in over 50 countries automate their document drafting and management needs. Ondrej has been able to welcome Fortune 500 companies and top law firms to Legito because he believes that our employees are too valuable to be made to squander time on mundane and repetitive tasks.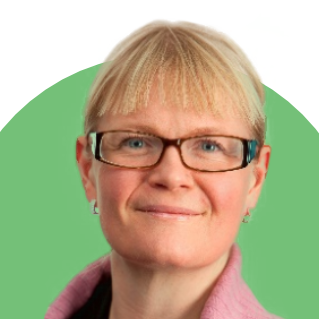 Christel Eriksson Götehed
Vice President and the Head of Group Legal Sourcing at Telia Company
Christel is the Vice President and the Head of Group Legal Sourcing at Telia Company, where she manages a dream team of lawyers supporting the Sourcing organization. A zealous process optimizer at heart, she is deeply passionate about enhancing the delivery of legal services through smart and easy-to-use solutions. By empowering her team to experiment with legal tech, in 2018 Sourcing Legal won a company-wide Shark Tank competition focused on AI innovation and in 2021 the team embarked on the journey to implement a contract generator tool to find a smarter and more efficient way-of-working to assist the Sourcing community. With a career spanning over 20 years, she has experience in corporate governance, M&A, contracts and privacy law, and a seasoned understanding of the telecoms and IT industry. Christel holds LL.M. from Umeå University.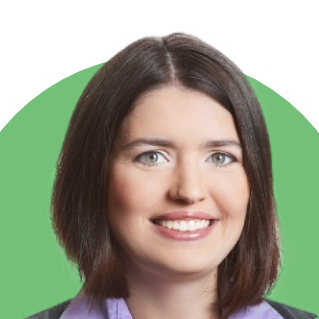 Viive Näslund
Senior Group Legal Counsel at Telia Company
Viive is a Senior Group Legal Counsel at Telia Company, where she advises the Sourcing organisation on the whole range of issues arising in their line of business, with a particular focus on contracts, IT, IP, data privacy and telecoms law. Having a deep interest in how law and technology interweave, Viive actively explores, interprets and experiments with legal tech tools in her quest to re-invent better delivery of legal services.
Viive holds LL.M. in Law and Information Technology from Stockholm University and B.A. in Law from Tartu University.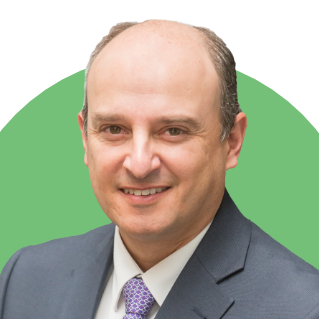 Mauricio Jaramillo Campuzano
Partner of Gómez-Pinzón
With over 28 years of field experience, Mauricio's Intellectual Property practice is based around advising International companies on the definition of protection and administration strategies in IP portfolios, the structuring and definition of innovation strategies, guidance in IP rights exploitation, and negotiation of exploitation contracts via licensing, and franchising. His work in the Competition area focuses on advising on the development of commercial activities and effects from a competitor standpoint. This includes unfair trade practices and competition, consumer rights, and merger control regulations. Mauricio was a lecturer at Universidad Javeriana in Intellectual Property and Competition Law for graduate and undergraduate programs, and is now an advisor to Gomes Pinzon for legal practice automation and innovation.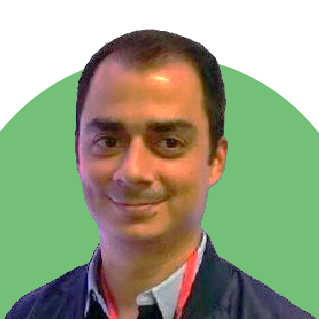 Paul Handal
Partner of ECIJA Tech
Paul is a specialist in design, development, and new ways of providing legal services integrated with human talent, processes, data, and technology. In 2020 he founded Revamp Law – a technology and operations consultancy for legal departments in LATAM and Spain, focusing on Contract Lifecycle Management solutions, e-billing, matter management, automation of legal reasoning, and AI analysis of contracts and legal documents. Paul graduated in Law at the University of Navarra and attained his Legal Tech Masters at IE Law School, also studying Legal Technology and Operations at Bucerius Law School in Hamburg, Germany. With over 15 years' experience in the legal profession and a vast international career, and several professional accreditations in innovation and AI, he has consistently been recognized by Chambers & Partners and Who's Who Legal (WWL) as a prominent lawyer in corporate, competition, and tax law.
Now Paul is a Professor of Legal Technology at IE Law School and also Co-Director of the Legal Tech Lab at the University of Valencia.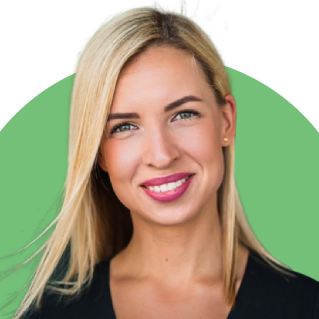 Kamilė Valatkaitė
Legal Counsel and Team Lead at Vinted
7+ years' experience working as an in-house lawyer. Passionated about negotiating contracts, LegalTech, Legal Design, Artificial Intelligence, Blockchain. On a daily basis support the cross-border teams for legal sourcing matters and at the same time building new processes and more efficient legal operations.
Technology and law comes even after working hours. As W@LawLT executive committee member organize the community meetups and discussions on hot topics. Consult Women Go Tech mentorship program mentees. Support and gather people to be proactive, learn more about the technologies that could be utilized within legal sector.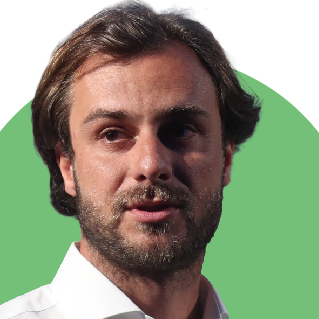 Pavlin Stoyanoff
CEO at Visiaw
Pavlin is an expert in implementing and developing digital solutions for optimising legal practices. He is CEO of legal tech company Visiaw, gaining vast experience working with companies such as CMS and Deloitte Legal. Amongst other things, he is an energy and technology lawyer.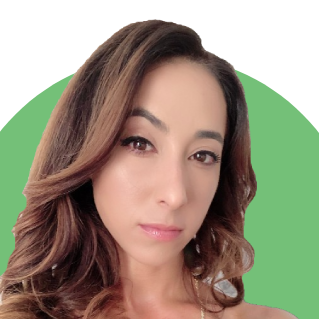 Galya Oster
American Trade Finance (ATRAFIN)
A qualified Chartered Accountant with a Bachelors of Accounting Science degree with honours (CTA) at the University of Witwatersrand, Johannesburg. With over 13 years' Corporate Investment Banking experience with one of the largest African Banks, my experience ranges from Finance to Risk, specializing in new product development, process automation, and system implementation.
Career highlights include the roll-out of new products for the Standard Bank Group across 18 sub-Saharan African countries over a 7 year period. At Atrafin my role is broad, covering credit underwriting, loan settling, process optimization, system implementation, and new product deployment. Part of the management team since August 2021, and heading up a process automation initiative successfully launched through our partnership with Legito.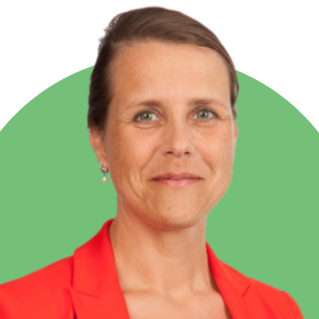 Ingeborg Deykers
Project Coordinator at BAM Wonen (part of Royal BAM Group)
Ingeborg works for over 15 years at BAM in several roles. For more than 10 years as an Executive Assistant and the last few years as a Project Coordinator. As a Project Coordinator she is responsible for process coordination and follow up on actions in various projects. The activity that's always been part of her jobs at BAM is manage the contract templates for Single Family House and Apartments (according to Dutch legislations, standards of Royal BAM Group and warranty institute Stichting Waarborgfonds Koopwoningen (SWK)) for the purpose of selling houses. As from that role part of the contract automation project in collaboration with and by use of the software solution of Legito.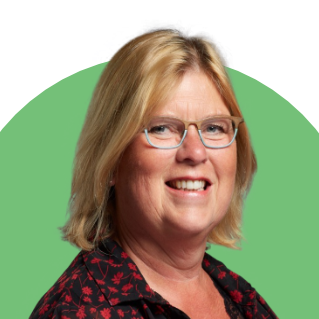 Nel Pelle
Sales manager at AM (part of Royal BAM Group)
Nel Pelle has been working as a Sales Manager for Real Estate Developer AM (part of Royal BAM Group) for almost 30 years and is responsible for the sales of new build homes to (private) consumers. She is also specialized in setting-up and create project specific contracts, with all the necessary details. As from that role involved in the contract automation project using the software solution of Legito.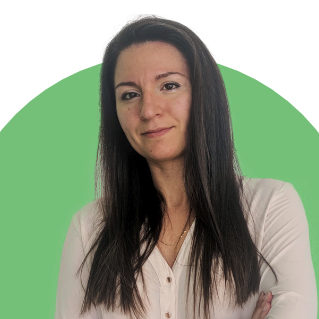 Teodora Bobcheva
Attorney at ScaleFocus
Teodora is an attorney at ScaleFocus, an European IT Solutions Delivery Center. Her career began at a law firm, but later, upon taking up an offer to work closely with an IT company, Teodora discovered and was amazed by the world of professional IT services. It was a huge transition going from law firm life to learning the practical realities of the business world. Now, Teodora has managed to combine her passion for law with the potential applications of smart legal tech.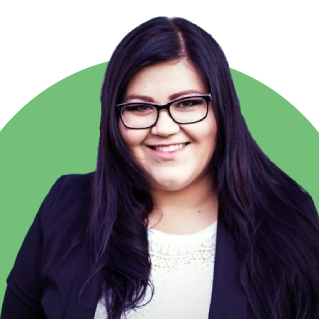 Andrea Daňhelová
COO at Fincentrum Reality s.r.o.
Andrea is the Director of the Legal and Compliance Department as well as the COO of Fincentrum Reality s.r.o., a real estate agency based in Czech Republic. In 2020 she was awarded The Deloitte Legal Disruptors as an innovator in the legal field. While Andrea is the head of project management, her and her team also work on a variety of IT systems. This drastically reduces the administrative workload for both the company itself and the brokers as well. This allows all departments to fine tune best results while speeding up the process as a whole.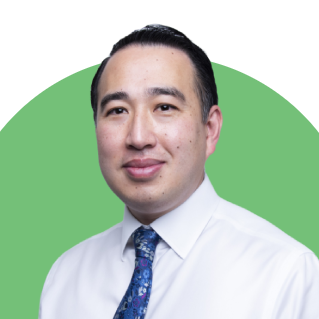 Duong Hong
Global Valuation & Advisory Transformation Advisor
Duong is a seasoned Programme Director with over 15 years' experience in the Property industry. Having spent the last 10 years delivering programmes and projects in transforming medium to large businesses, he brings with him a wealth of skills and knowledge from across the industry focusing on delivering solutions at the intersection between people, process, and systems.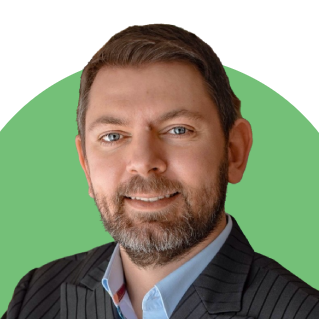 Filip Ivanov
Automation Strategist at CoMantis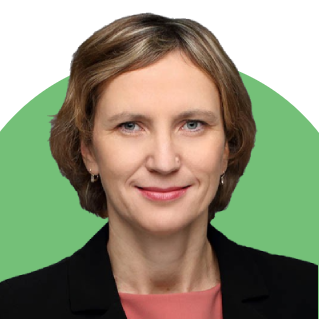 Jarmila Hanzalová
Attorney at PRK Partners Prague
WHERE
Ceskomoravska 2345/17, 190 00 Prague 9, Czechia