Impressions from Legito Conference 2020
Impressions from Legito Conference 2020
Global Lockdowns and international travel restrictions. Quarantine. Social Distancing. Face Masks… The irony of this year's Legito Legal Disruptors conference, which focuses primarily on how innovative technologies are harnessed to disrupt the legal status quo, is that it was disrupted by one of nature's most primitive technologies, a virus. Despite the challenges, or in some instances, due to them, this year's conference proved a success, with hard hitting content that was not only interesting and insightful but relevant.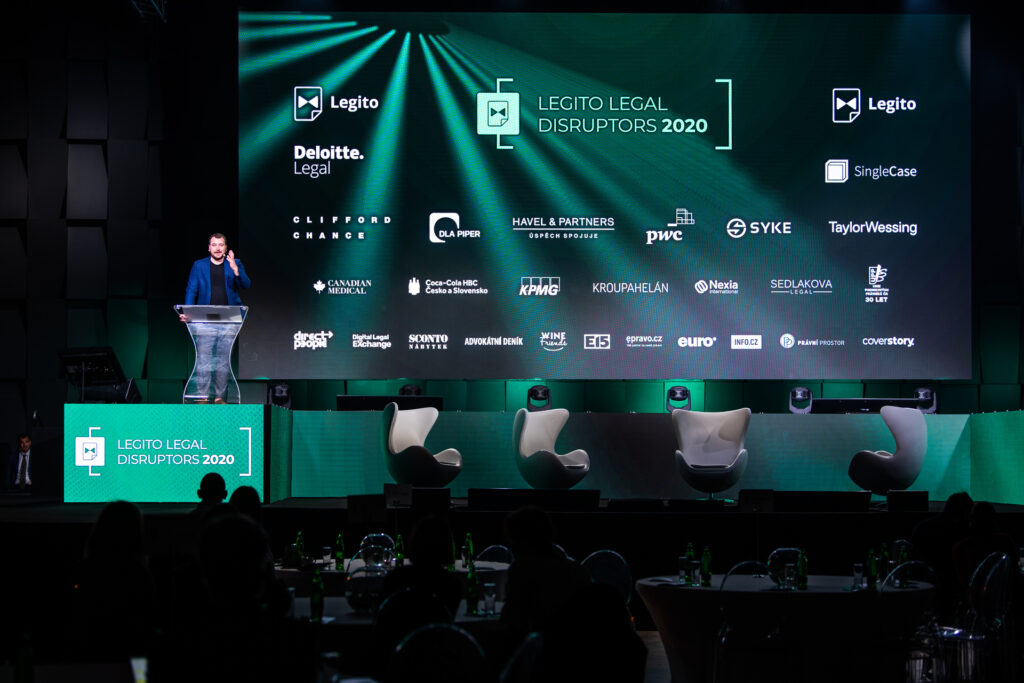 Nicholas Hawtin was Nicholas Hawtin… kicking off the conference with his signature seemingly contrariness that actually drove straight to the point. At a conference about innovation, Nicholas questioned innovation, and explored why perhaps we should not innovate, or more accurately – over innovate, when focusing on one's core strengths could be a more appropriate correct path.
Legito's CEO Ondrej Materna and its new CSO, Gary Eunson discussed the future of document automation, exploring the road Legito has travelled so far, and touching on personal experiences of what clients want, and sometimes more importantly – don't want, when it comes to tech innovations.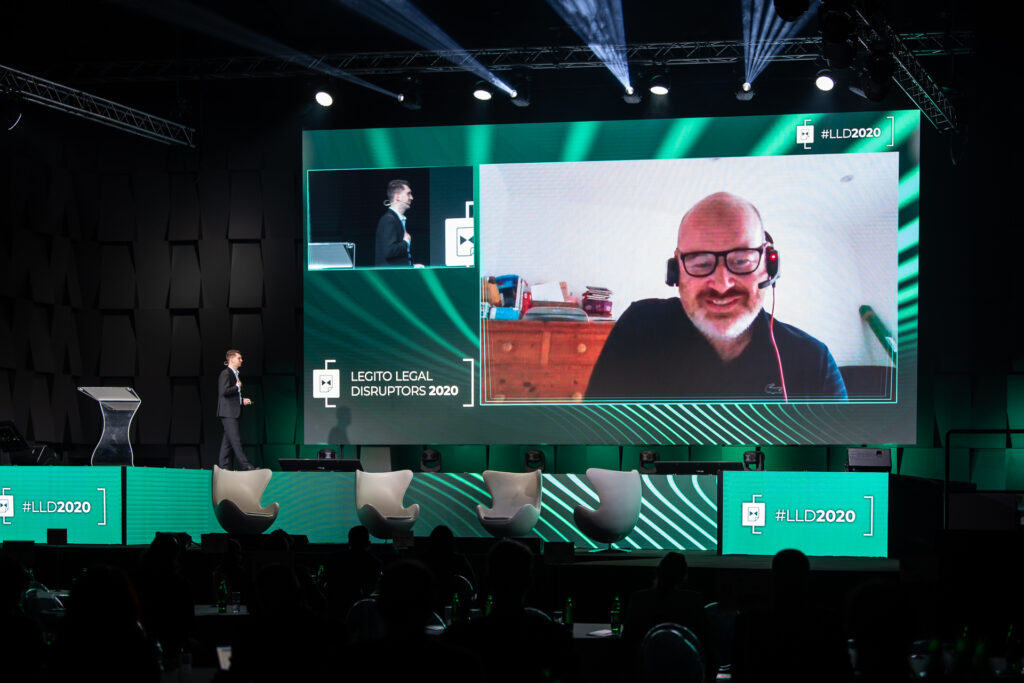 Teodora Bobcheva of Scalefocus provided an in-depth analysis and clear description of how Legito's implementation at her company used Legito to not only help save time and money every single day but also to help other companies improve their own efficiency.
Christoph Vaagt braved intrusive testing to come from Germany, and delighted guests with a talk that crept back to his early encounters with automation in the 80's, as he gave his views on change management, and why it is important to learn how to adapt to change without sacrificing one's core.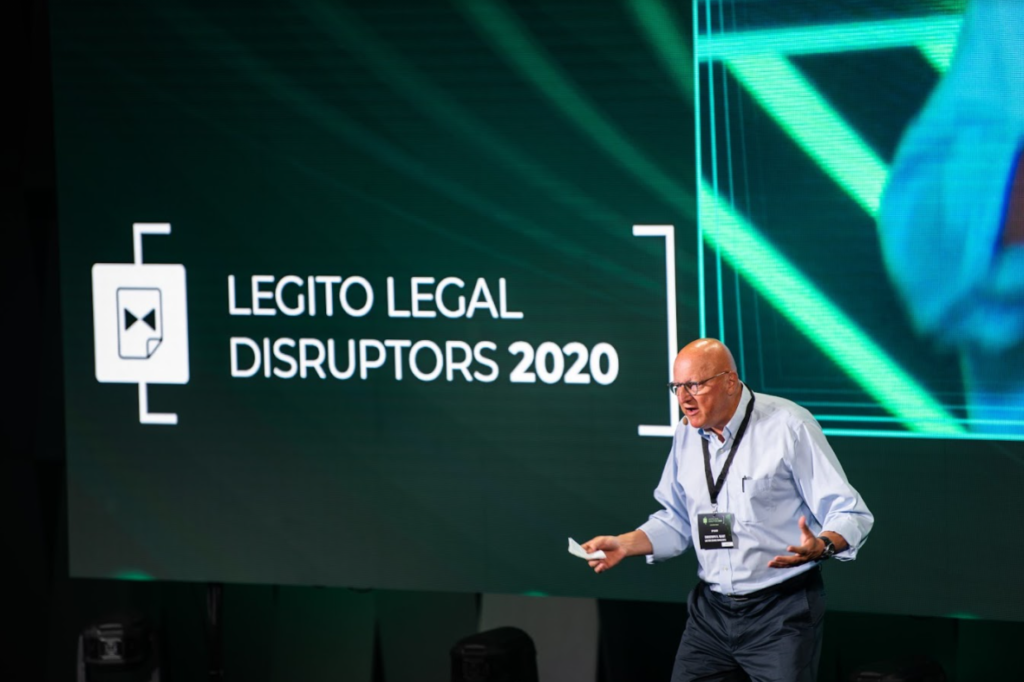 After the first break, guests, both online and in the audience hurried back to hear Luigi Cominelli of UniQLegal talk of the importance of Knowledge Management, the unique structure of this brand new joint venture, and how its timely creation made it perfectly suited to disrupt among this already disruptive times.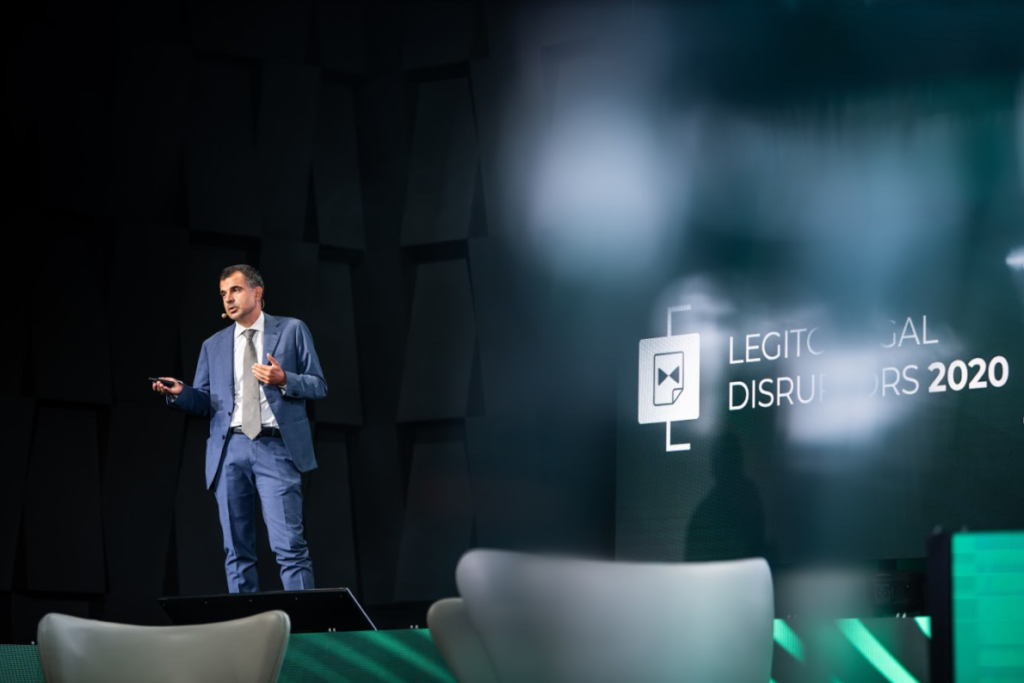 Next, Legito's Ray DeSouza offered some tips on best practices for onboarding employees to use newly implementing technologies, drawing heavily upon his past experience, including Legito's KnowledgeBase and Learning Center.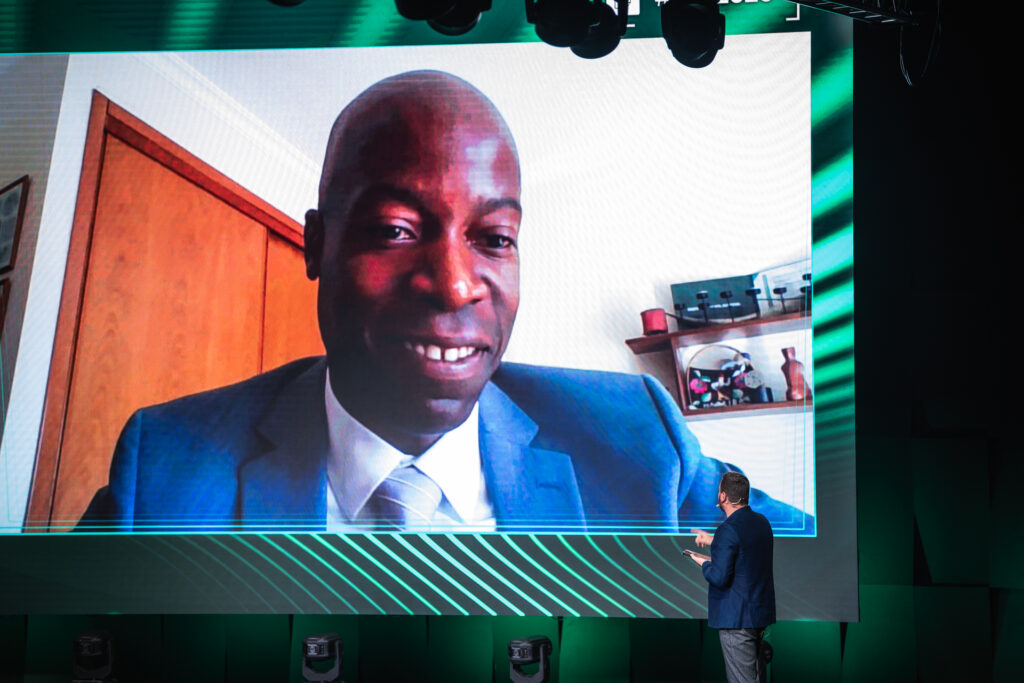 Although Lukas Zapletal of Coca Cola's presentation was undoubtedly the cutest partly because of the graphic inspirations of his young daughter, the content was most definitely relevant to every lawyer and legal professional in the room. Lukas passionately explained how the in-house legal function has graduated from a simple necessary cost center to a value-adding business partner and a necessary frontline leader for any successful business.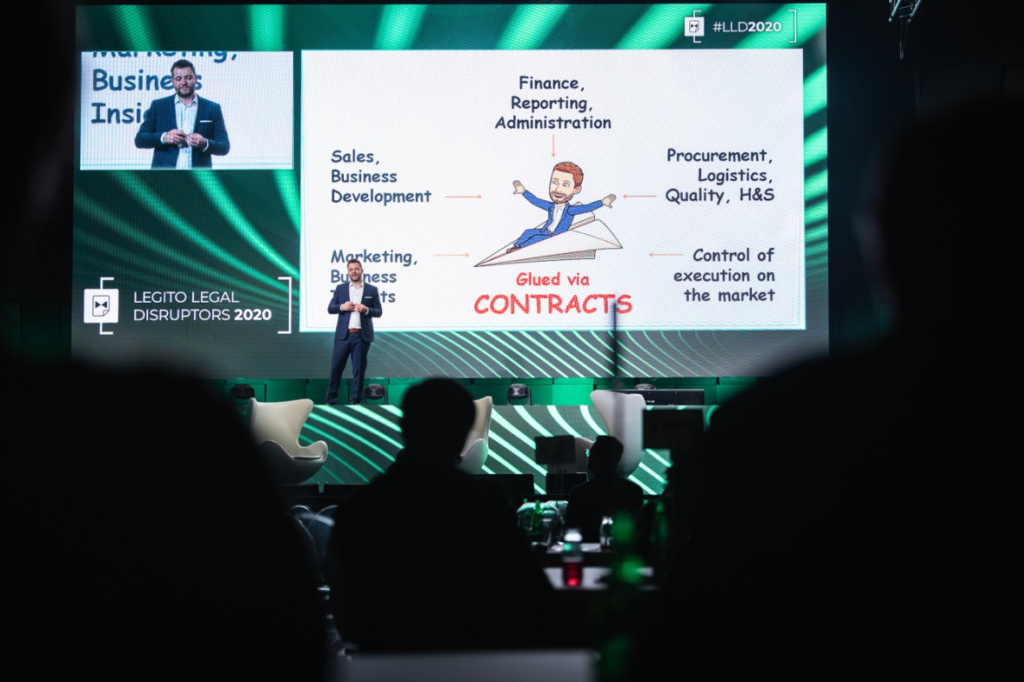 Lucie Tvaruzkova of Single-Case described how its case management platform helps people get equal access to the law, and how, by the nature of its business, Single-Case has been able to capture snapshots of trends emerging from the ongoing Covid-19 pandemic, including the increasing view that law firms should play the role of digital service and knowledge providers. 
Michal Jašek interviewed April Brousseau of Clifford Chance discussing the concept of information as a commodity, the benefits and pitfalls of constant innovation, and how transformation can occur naturally through a purposeful focus on innovation and knowledge management.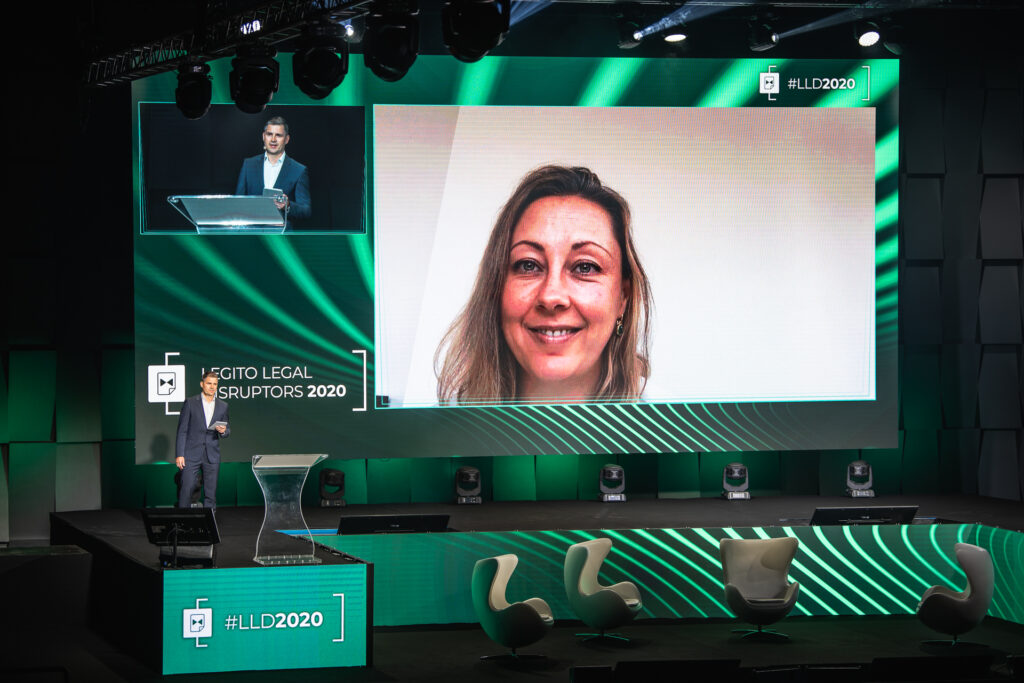 Next, the audience was introduced to a panel discussion that included one person in Prague (Nicola Bátrlová of Kiwi.com), one in Lithuania (Kamile Valatkaitė of Telia Company) and Legito's own Andrea Laserna (speaking on behalf of Dafiti), hailing from Argentina, and Roman Kaczynski (also in Prague, hosting). The panelists spoke enthusiastically on why technology is a necessary ingredient for staying ahead of the competition even (or especially) when it comes to document management and presented hard data of how Legito helps businesses achieve success.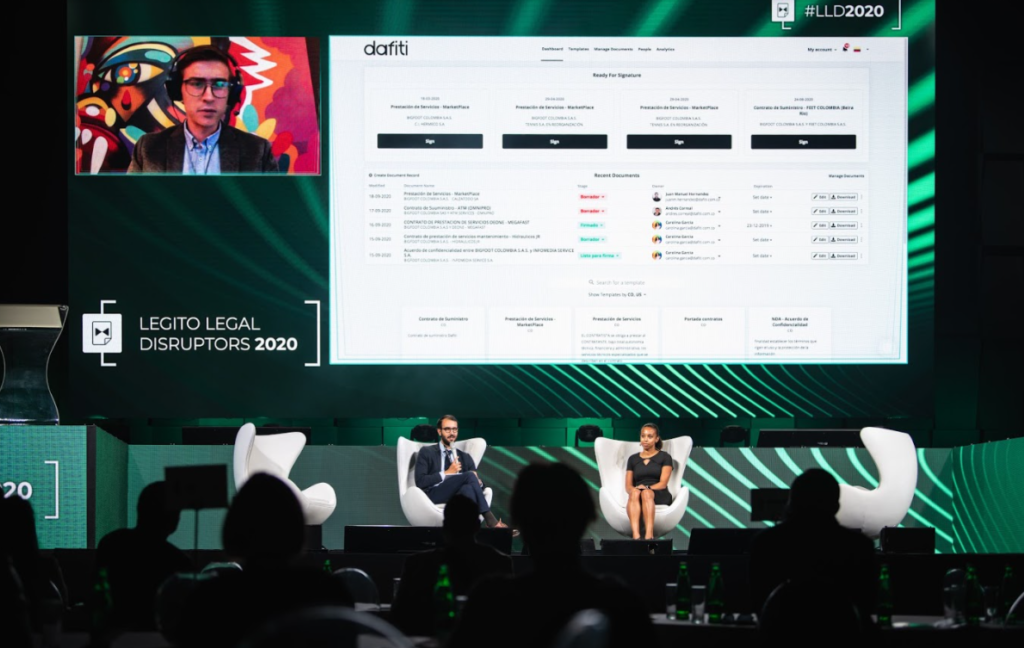 After a morning filled with amazing speakers, a much-needed lunch break was appreciated by all. Virtual guests caught up on email and grabbed a quick bite, while attendees in Prague engaged in some safe social distanced networking.

Upon our return, Jodie Hill of Thrive Law spoke to the importance of monitoring mental health in the legal profession, and how, after overcoming her own challenges due to the stresses of the job, opened up a firm aimed at taking a proactive approach to combatting this all ever-present danger.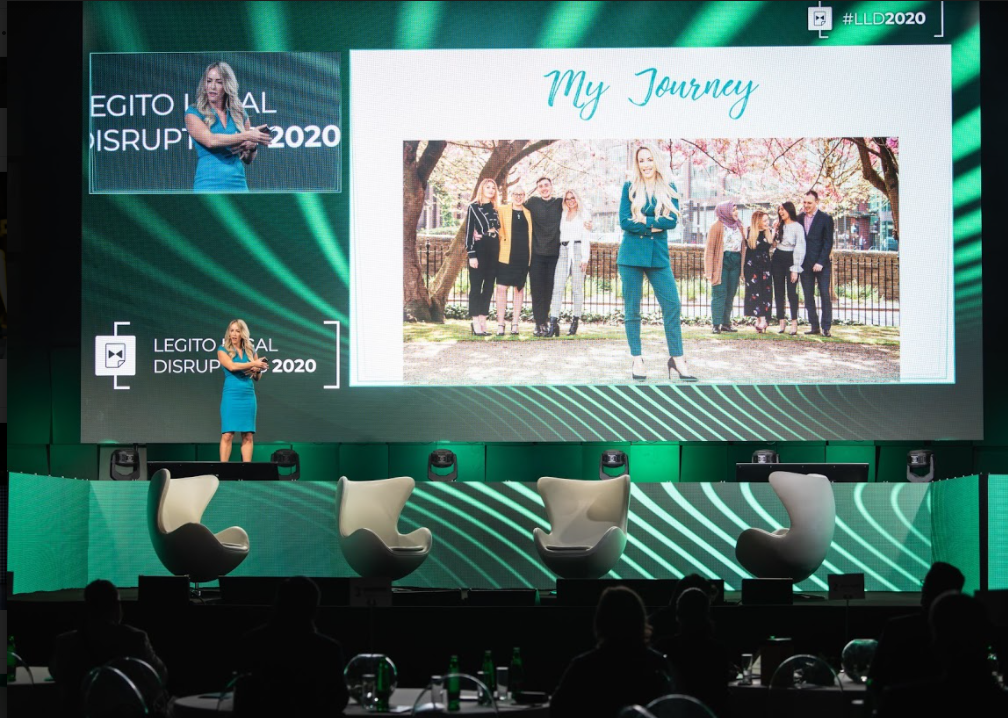 Syke's Alistair Maiden, also coming to us virtually from the UK, delved into his vast experience to place current trends in perspective, and drove home the point of why it is so important to understand the context prior to any implementation.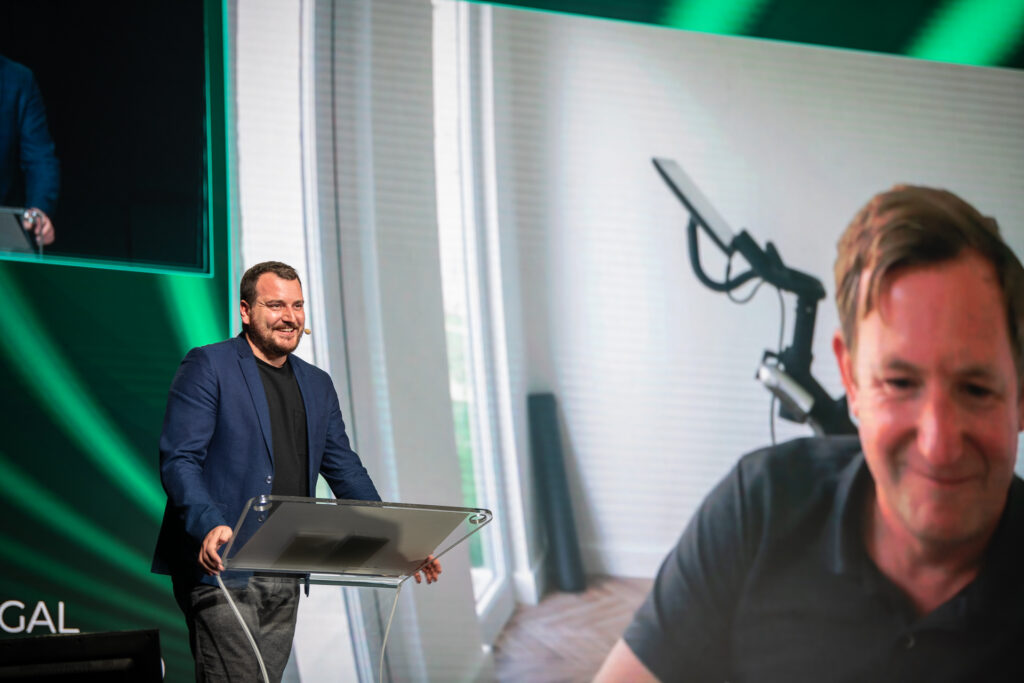 David Lat, founder of Above the Law, and a Managing Director of Lateral Link (and a minor celebrity) spoke intimately about the personal impact of Covid,-19 on his own life, in addition to how technology has been shaping the legal job market for some time now, although the current pandemic has definitely increased how these tools are leveraged, including mental health, interviewing, and onboarding.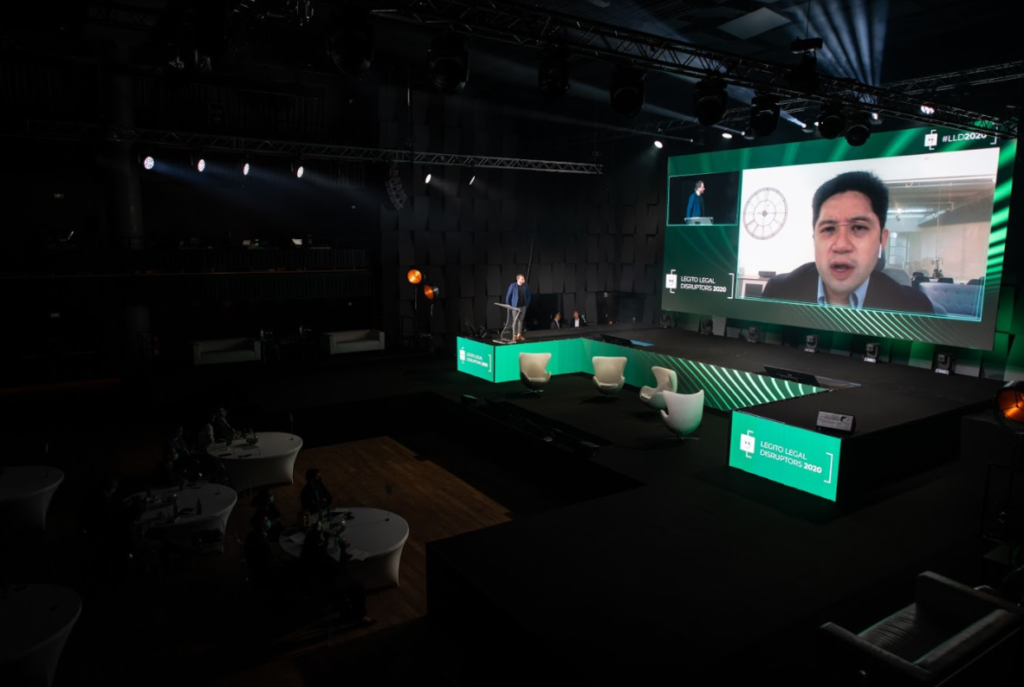 Jan Spacil and Laura Bygrave of Deloitte connected virtually to discuss the inspiration behind Deloitte Legal, and Deloitte's overall approach to innovation and providing the best legal information to its clients through building partnerships.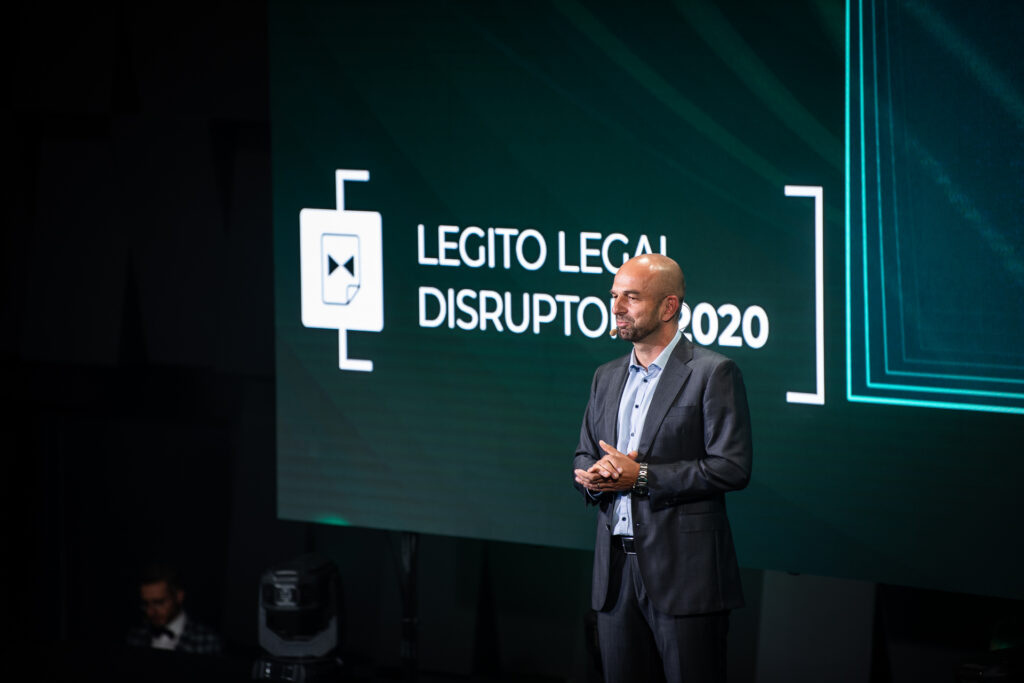 Jan then switched to in-person guests: Taylor Wessing's Erwin Hanslik and Robert Neruda of Havel & Partners, to discuss law firm innovation and how firms can position themselves to adapt easily to daily changes, competition's ability to drive innovation, and how to anticipate client need.
Jana Blount of DLA Piper pushed the virtual envelope of the conference by connecting via mobile phone to discuss change, and how this pandemic is forcing law firms and legal service providers to adapt. Jana explored how changing one's mindset and building an environment in which thinking about change is second nature will create a company culture that is geared to easily adapt to whatever may come.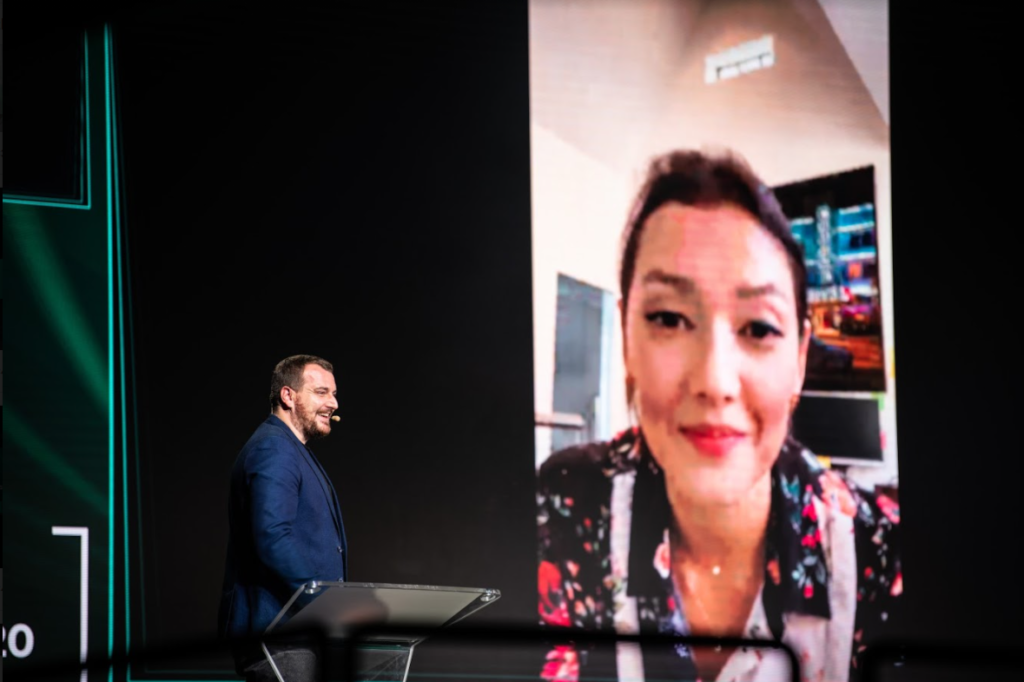 Jacek Stanislawski and Marcin Tomczak of Tomzack teamed up to speak of the importance of legal marketing, the importance of a first impression, and how legal tech is in itself a great marketing tool.  As in some earlier talks, there was an emphasis on not only innovating for the sake of innovation but also focusing and maximizing existing tools, like LinkedIn. 
What do Law Firms and Real Estate companies have in common? Well, with the right document automation tool: success.
Filip Čabart of Havel & Partners, Andrea Daňhelová of Fincentrum Reality, and Jiří Absolon of Delta Legal sat down with Legito's Chief Product Officer, Eduard Roch to discuss the ease in which they were able to implement Legito, the kind of success they saw after their respective implementations, and why no time is better than now to take a look at current processes and determine if automation is right for you.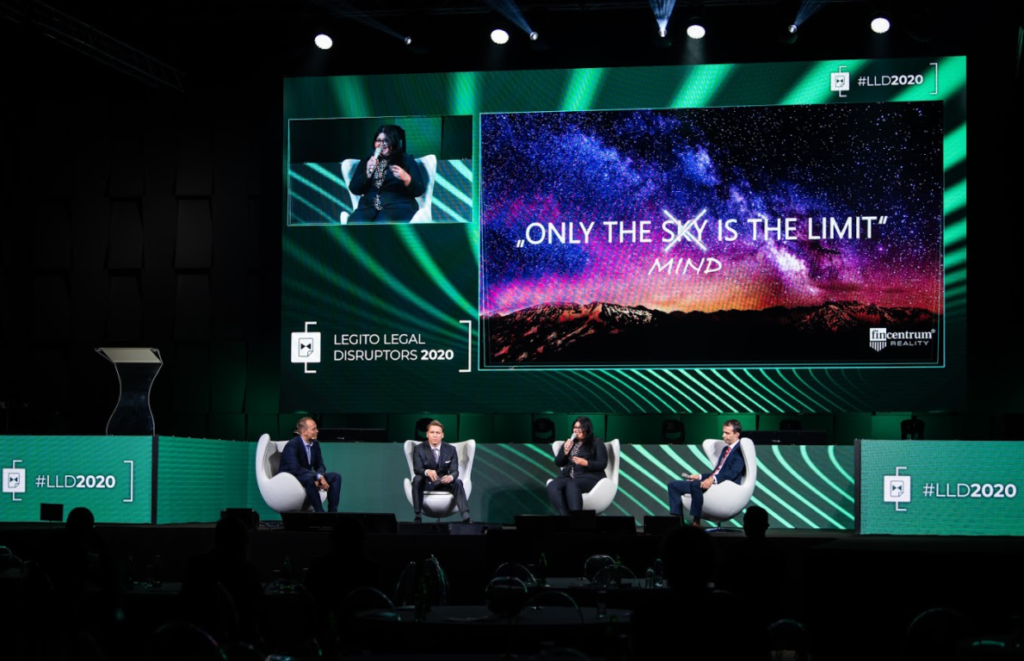 Mark A. Cohen, CEO of Legal Mosaic, and Executive Chairman of the Digital Legal Exchange touched on a wide range of issues as he spoke with the audience about the opportunity to be found in any challenge, especially in today's climate.  Touching upon themes relating to the concerning trends of the mental health of legal professionals, and the future of courts, Mark also dug into why it is important to consider the "how" of implementing legal tech when providing improved and cheaper legal services.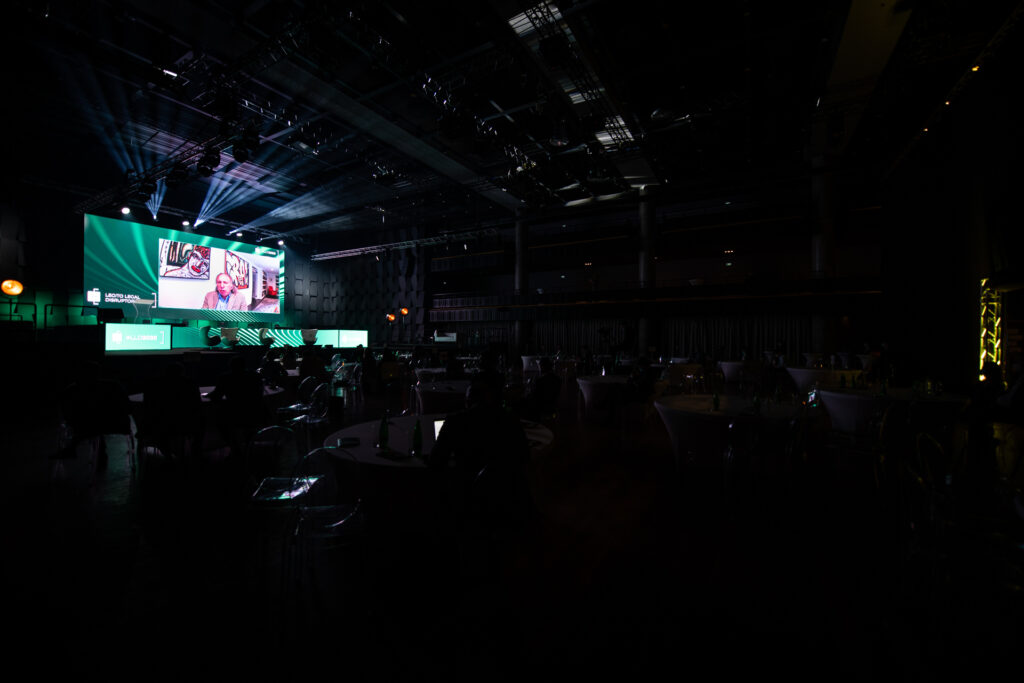 To close, Tomáš Fiala of PriceWaterhouse Cooper sat down with Ondrej Materna for a cozy 'fireside chat' to discuss how the evolution of PWC as an increasingly technology focused firm, and how this shift first encouraged it to look to Legito to provide its document and process automation solution, and why the two will continue to grow in partnership.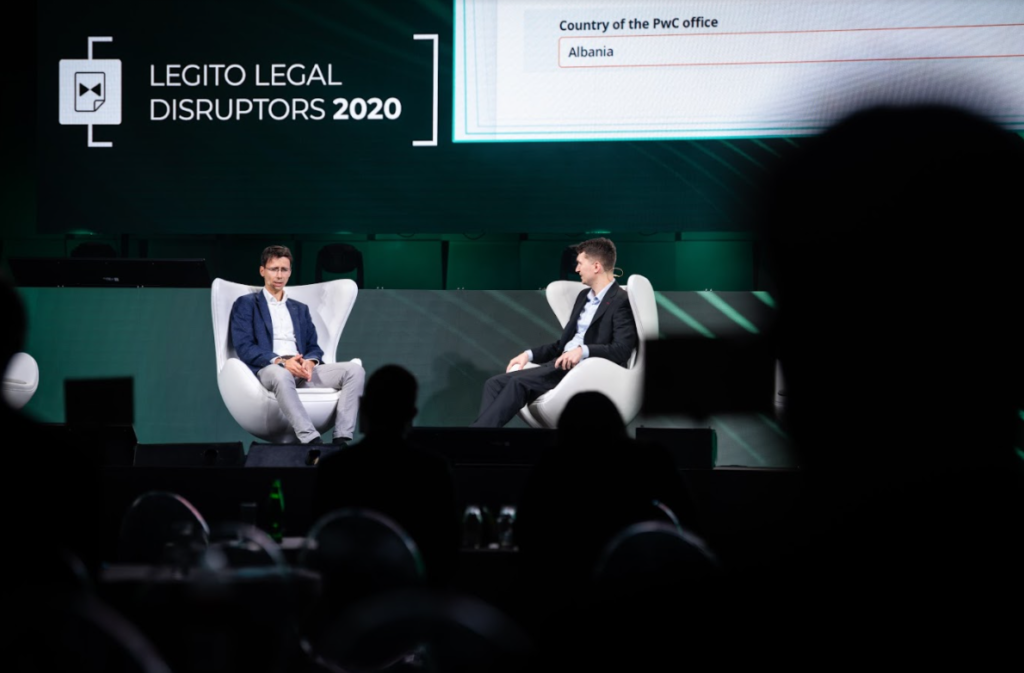 So, that was Legito Legal Disruptor's 2020. Quite a day, filled with truly inspirational speakers and important content. After the original postponement in May, we beat the odds to hold a wonderful hybrid experience that helped individuals across the LegalTech world gather safely to discuss the future of legal tech innovation.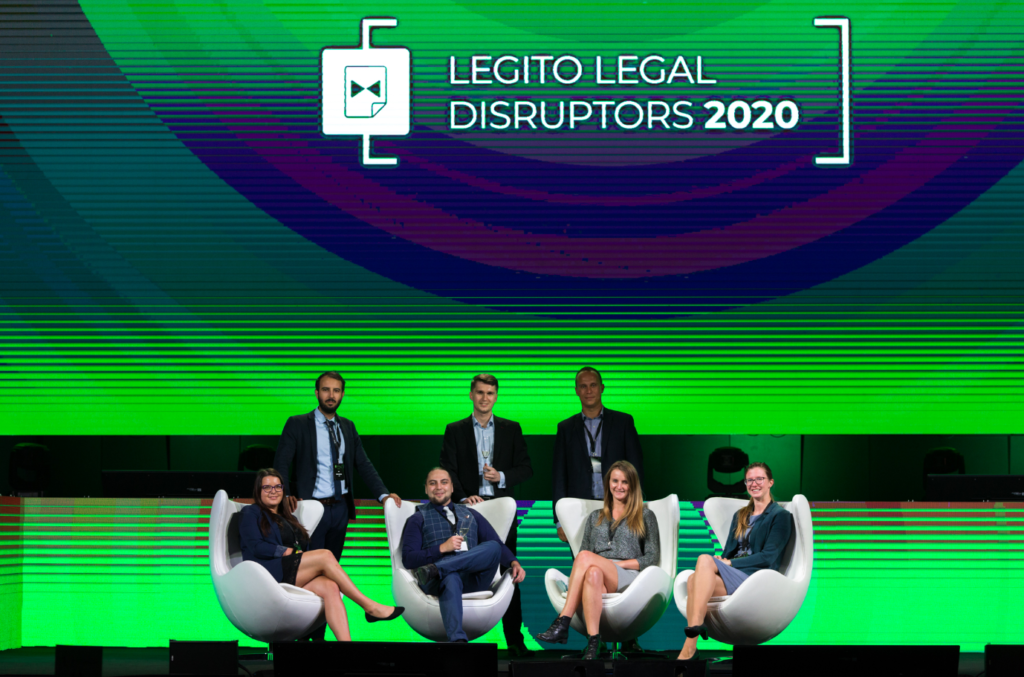 Thank you to all, and we hope to see you next year.