PwC

NYC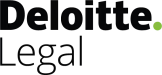 Deloitte Legal

LexisNexis

Santander

Bronx DA

Vialto

Skoda

Societe Generale

Holland & Knight

UniCredit

Telia
...and over
400,000

others
Watch Legito's PDF Forms Processing Automation In Action
Why Use the PDF Forms Processing Automation?
Easily build and connect questionnaires with PDF forms
Easily build questionnaires with no coding required. Legito automatically identifies all active fields in your PDF forms and allows you to add more fields via drag and drop. Simply tag items in your questionnaire and related PDF fields to connect them.
Generate multiple PDF forms from one Questionnaire
One questionnaire may be connected with multiple different PDF forms. All PDF forms are filled and generated at once.
Add conditional logic to PDF Templates
You can apply conditions to any PDF form based on answers provided in a corresponding questionnaire. The conditions will determine which PDF documents will be generated. Items in the questionnaire may be conditioned as well.
Batch generate PDFs from sheets
You can batch generate PDF forms (or packages containing multiple PDF forms). Simply upload your Excel or CSV and match the columns with items in the questionnaire. Legito will automatically generate a PDF document from each row of the sheet.
Track and approve PDF documents
Legito Workspace contains Document Lifecycle Management that allows you to set up approval workflows for your PDF documents and track all the actions with the audit trail (timeline).
Sign PDF documents
Use our own eSignature, Legito Sign, to electronically sign generated PDF documents. Alternatively, Legito has off-the-shelf integrations with Adobe Sign, DocuSign, and other eSignature providers.
Completely web-based application
No need to install any software on your devices. Legito runs entirely in your web browser.
Enterprise-ready solution
Legito is an enterprise-ready solution with robust APIs, integrations, access control, customizations, SSO, and enterprise-grade security including ISO27001 certification.
Legito Does More than PDF Forms Processing
Document Lifecycle Management
Building Custom Applications
Legito End-to-End Tailored Solutions
Departments
Industries
Business Size
Make Data-Driven Decisions