Search Knowledge Base by Keyword
Button
Elements that are just that – buttons that serve as a mechanism to trigger Repeats and/or Conditions. Buttons can only be used in relation to a Repeat and/or Condition.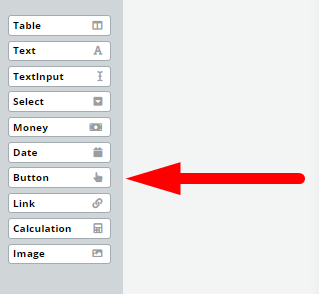 When a button is added to the Editor Canvas, it appears with a label reading "New Button". The label can be changed by clicking on the Button and modifying the text.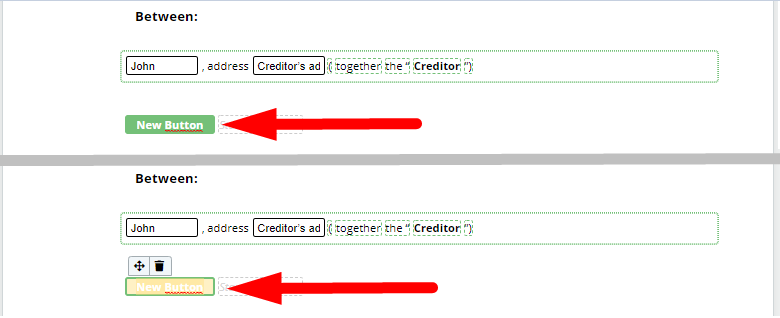 Buttons are a tool to be used by end users drafting documents in Document Editor and do not export to Word or PDF.
Once a Button Element is clicked upon, details of the Element can be modified in the top menu with the following new tabs: Conditions; Tags; Properties (min / max); and Help.

The Button Properties tab provides options on the minimum and maximum number of repeats to be associated with that button. By default, a Button will have a min/max ratio of 0/50. This can be modified, but the maximum may not exceed 50.

Please note that when an end user is drafting a document in Document Editor if the minimum is greater than zero, then the repeated clause will automatically display as many times as defined in that minimum.
The Button will be disabled once the maximum number of repeats has been reached. If any instance of a repeated clause is deleted, after reaching the maximum, the Button will be enabled again (until again reaching the limit).

The Help tab lets the template designer add Help text for a user generating a Smart Document from the template. In Document Editor, as the user hovers the cursor over a Button Element with Help text, a Help bubble will appear on the right column of the Document with information on what clicking the Button's effect.