Search Knowledge Base by Keyword
Overview of Document Drafting
Legito Document Editor is the heart of Legito's automated document drafting. In this area of your Legito Smart Document Workspace, users can quickly and efficiently draft documents from automated templates designed by your company.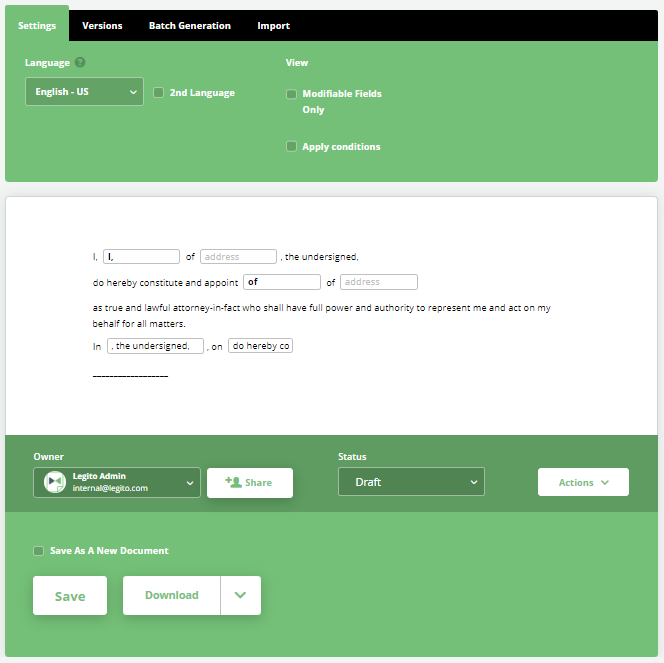 Within Document Editor, users can further accelerate their smart drafting by:
Data Import into Legito is easily performed:
As the industry standard, data can be imported from other applications(including Google, HubSpot, iManage, and Salesforce) using ready–made integration tools; or to any other Services by using our API. 
Versions in Legito help users to:
keep a complete Version history, allowing users to pull up any previously saved version of a document to continue work, or to save as a new document;
leverage a variety of Compare features to view revisions to collaboration documents and / or changes from templates; and
track and (if necessary) merge saved document versions into the most up-to-date published template.
Also, although not as complete as those found in Legito Smart Document Management, there are also some document management settings available to users in Legito Document Editor.