Search Knowledge Base by Keyword
Properties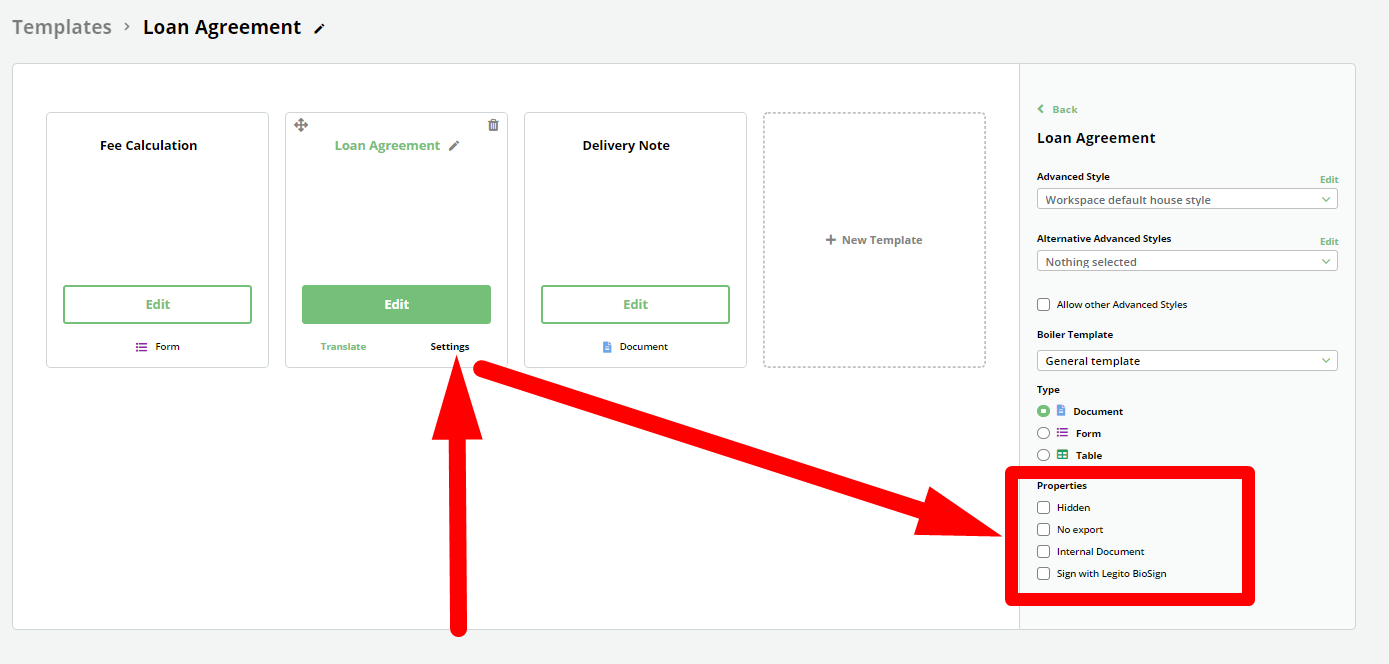 Hidden
If there are multiple templates within a Template Suite, this feature prevents certain templates from being viewed in Document Editor, although leaving them available for export to Word or PDF files. This may be useful, for example:
a calculation sheet has been attached to a Loan Agreement, to perform calculations based on inputs in one or several templates with the results eventually entering the Loan Agreement

;

or
a Delivery Protocol, attached to a Services Contract, which may enter specific delivery obligations into the Service Contract template. Both of these ancillary forms are crucial for completing the main document template but aren't necessarily important for the end user to see.
No Export
This feature ensures that documents cannot be exported to Word or PDF files. These documents are only available in your Smart Document Workspace as Document Records. This is the default setting for all Form templates and must be unselected in order to perform an export.
Internal Document
Documents can only be viewed by permissioned users and cannot be viewed by Guests. A typical use of this setting is for creating pricing or discount calculation forms.
Sign with Legito BioSign or with Docusign
Documents generated from a template with either of these options selected can be signed via Legito's biometric signature tool, BioSign, or DocuSign. Before activating this option, the template must have the correct signature tags for an electronic signature. Only users with appropriate permissions may commence the signing process. If both options are activated, users will be asked every time to choose to activate the signing process with either Legito BioSign or DocuSign.