Search Knowledge Base by Keyword
Type
Type
Legito provides flexibility in its template automation options in order to fit specific use cases.  Although templates will most likely be predominantly based on the standard, "Document" Type, there will be instances when using a Table, or a Form type may be more advantageous. For more complex Document Bundles, it may even be necessary to include all three template Types in a Template Suite.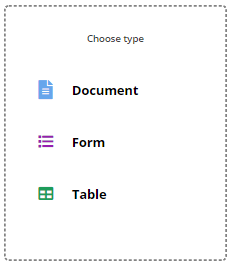 Document
The Document Type template is the standard template form. Generally, the Document Type proves to be the most appropriate and efficient Type for automating most of your documents. When users employ this template Type to generate a document in Document Editor, information is inputted directly into the template, and the document structure adjusts according to the template's logical dependencies, providing users with a "view what you get" experience. This is in contrast to the Form Type.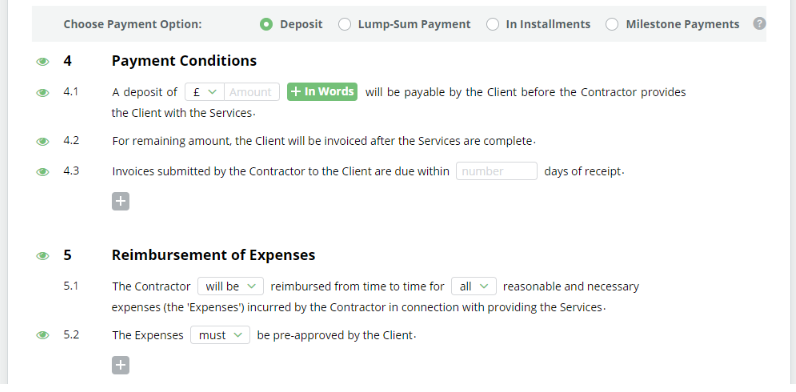 Form
Forms are a useful template Type for creating a questionnaire to capture responses that will then populate a template.  The form can be set up to be automated with logical dependencies that will adjust the text of the form, or a document sharing the same Template Suite, dependent on the responses and information entered. When Forms are used in combination with Document Types, applying the Hidden Property setting to the Document type gives users the ability to complete a form without seeing the document populated by the form data. One possible use case is online shareholder questionnaires.


Table
Tables, in essence, operate like Document Types but are spreadsheets. The difference is only in appearance.