Search Knowledge Base by Keyword
User Account
Every user can adjust their personal account settings to make their experience easier.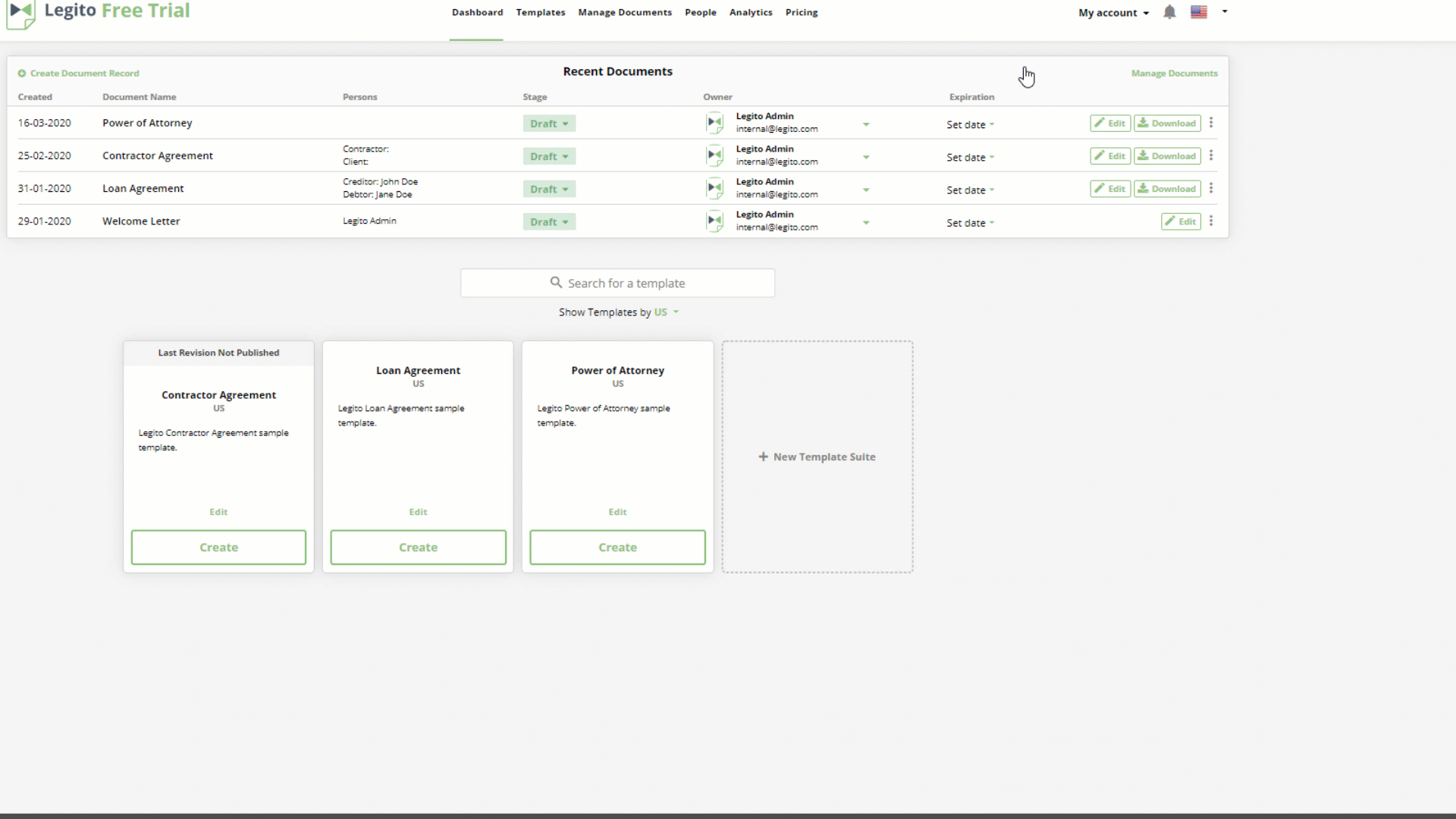 These settings include:
Automatic Sign Out: This sets the duration of inactivity before your account will automatically sign out of Legito
Time Zone – Setting your time zone will ensure that deadline reminders and other notifications reach you at the correct time.
Integration with other Services
Legito offers 5 preconfigured integrations for commonly used software. These integrations work with Legito Template Tags to import data, export data, or enable an electronic signature.
Data Export (Deadline Reminders)
Data Import
Using Legito Template Tags, it is possible to pull data to your Legito documents from the following CRM and Document Management systems:
SalesForce
HubSpot
iManage
Electronic Signature
DocuSign is not listed under with these other preconfigured integrations because DocuSign integration has been folded into the electronic signature process making signature and integration possible in just a few clicks.
Export Personal Data (GDPR)
Keeping with personal data protection requirements, this feature permits users to export all of their personal data in either PDF or XML format.
​