Search Knowledge Base by Keyword
Document Record Content
Legito Smart Document Management powers and is powered by Legito Smart Document Drafting. When a new Smart Document is created from an automated template in Document Editor, a Document Record is automatically created, containing key document information that has been automatically extracted using Legito Tags, and the following features also become available: 
Owner – generally begins as the user who created the document, and is the user currently responsible for the document;

Workflow Stages – Workflows monitor documents as they move from creation to finalization and signature; the review and approval status is automatically captured.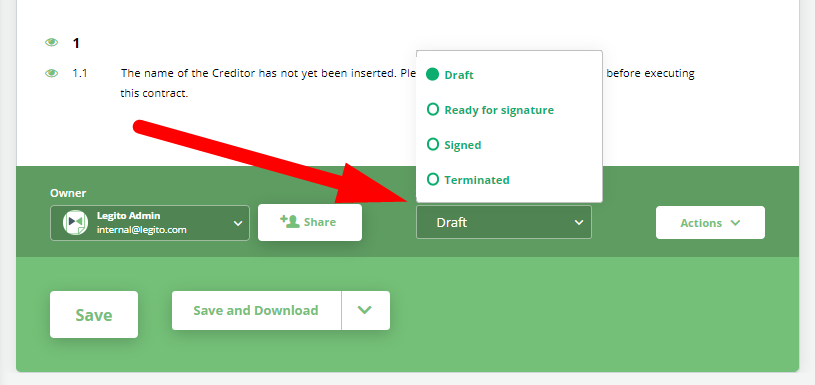 Sharing – it is possible to securely share documents with users in the same Workspace, including Guests.  The sharing button can be found on the bottom of Document Editor to the right of the Owner button;

Actions: Deadlines – you can select whether you want to receive calendar reminders on a document. Deadline Reminder settings, including frequency of reminders, can be configured under your Personal Settings; and

Conversation – found on the bottom right corner of Document Editor, this feature allows users to communicate in real time.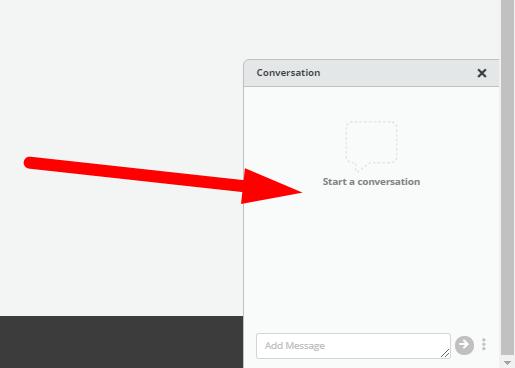 These are only a few Legito Smart Document Management features found in Legito Document Editor.  A more comprehensive review can be found in the Smart Document Management area of the Legito KnowledgeBase. You may also actively learn about these features with our Educational Course, Extract Data From Documents.